Being a bit of a skeptic at heart, I confess I'm not convinced there's a paranormal world.
I choose to rely on science to explain the unexplained and opt for the rational route when in doubt. Hearing accounts from others who have seen spectral images or felt otherworldly presences around them typically elicits a raised eyebrow from me.
Therefore, staying at a purportedly haunted property, such as La Posada de Santa Fe, New Mexico, was not an issue for me. This acclaimed haunted hotel in New Mexico has a colorful history…and a resident spirit named Julia Staab.
The Story of Julia Staab: La Posada's Resident Ghost
Julia's husband, Abraham Staab, emigrated to Santa Fe from Germany in the mid-1800s and proceeded to establish a highly successful mercantile business. Abraham returned to Germany and married Julia Schuster. Consequently, she traveled back to Santa Fe with him.
Julia and her husband Abraham built their dream home in 1882. That home is now part of La Posada. It was an elegant mansion and the first brick structure in town.
Filling the residence was antique French furniture and tapestries, Italian paintings and statuary and traditional English pieces. Everything would have been imported from the east via steamer and then wagon train.
The Staab Mansion became well-known in town, as it played a prominent role in Santa Fe high society. Julia and Abraham were what we would call today a "power couple." They were wealthy, cultured and held a position of civic importance. They often entertained dignitaries, governors, justices, visiting notables and military officers.
Over the years, Julia bore eight children. Sadly, the eighth child died in infancy of an illness. A tragedy said to have turned her hair prematurely white almost overnight.
Julia also had numerous unsuccessful pregnancies and complications and was often sad and sickly. She was known to remain in her room for long periods of time. Doctors today would most likely diagnose her with post-partum depression.
Physical and emotional issues probably contributed to Julia's early demise in 1896 at the age of 52. However, the exact reason for her death remains a mystery.
One rumor had it that she went crazy and committed suicide with an overdose of laudanum. Then there were those who painted Abraham as a brute. It was even speculated by some that he murdered her.
La Posada de Santa Fe is Born
The third story of the Staab Mansion was destroyed by fire shortly after the turn of the century. Eulalia and R.H. Nason acquired the property in 1936 and proceeded to construct a series of adobe casitas around the place.
Subsequently, a Pueblo-style inn was created on the site. It was built in the traditional manner using local clay and straw with no plans or formal designs. The Nasons called it "La Posada," meaning lodging or resting place in Spanish.
In the 30s and 40s, Santa Fe's reputation as a flourishing art colony grew. La Posada catered mostly to long-term visitors, typically artists or art students. Eventually, it underwent an ownership change. The new owners set a goal to elevate the property's role as a prominent and distinctive hotel in Santa Fe.
Today, La Posada in New Mexico is a Tribute Portfolio Resort & Spa. It's known for impeccable service, fine dining, unique accommodations, rich history and an impressive art collection. Plus, of course, its spirit.
Sightings at the Haunted Hotel in New Mexico
Guests and staff at the hotel began taking notice of Julia in the 1970s. They spotted her ghostly image at the top of the grand staircase in the central building or in her second-floor suite. Sightings always depicted her as having translucent skin and wearing a dark flowing gown and hood.
She has also been seen in the Nason Room, a small alcove off the main dining hall. The dining hall was built on the site of Julia's garden.
People note that she seems to have an aura of sadness about her. Some postulate that her spirit restlessly roams La Posada because the circumstances of her death were unsettling.
Other theories point to her possible distress over the changes made to the property over the years. Or perhaps she is simply keeping watch over her house to ensure that its inhabitants are comfortable.
In addition to the spectral images, people also say they can feel her presence in a draft of cool, stale air. Years ago, a saleswoman at the property, who was unaware of Julia's story, had a breakfast meeting in the Rose Room. She went to check out the space prior to her guests' arrival and found the room freezing cold.
The woman called the hotel's maintenance department. They told her it was Julia who was responsible for the extreme temperature. The maintenance man didn't even hesitate in his response.
He then instructed the saleswoman to return to the room and say aloud, "Julia, it's cold in here and I have a meeting soon." Story has it that minutes after making this announcement, the room warmed up.
Other accounts from employees talk of hearing a woman's voice coming from Julia's Suite despite it being locked with no guests registered in the room. Those who have stayed in her quarters tell of hearing the bathtub running in the middle of the night (Julia reportedly loved baths). There are also times when the water and/or furnace goes on and off in the hotel with no logical explanation.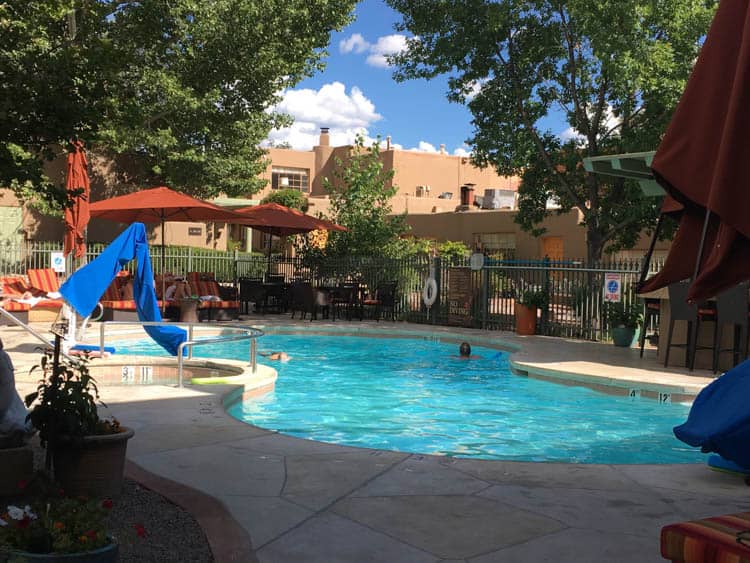 Pampering at Spa Sage
My overnight at La Posada began with a luxurious treatment at the property's Spa Sage. The spa prides itself on the art of relaxation and offers high-quality treatments guaranteed to melt away stress.
With its charming historic adobe-style architecture and stylish décor, this restorative sanctuary reflects the tranquility of the Land of Enchantment. It also honors Santa Fe's rich healing heritage.
Many of the treatments integrate locally inspired practices and indigenous products. Treatments such as the Spirit of Santa Fe, which includes a gentle blue corn exfoliation, full-body massage with desert sage essential oil, and a moist heat towel wrap. It's the total package of body, mind and spirit renewal.
Delicious Dining at La Posada, New Mexico
In addition to its renowned spa, La Posada also has a reputation for its enticing food. Head to Julia, A Spirited Restaurant & Bar to enjoy innovative dishes and creative cocktails. Or, dine al fresco as I did on the lovely patio surrounded by fountains and art installations.
The menu is refined, yet adventurous. It's an infusion of southwestern flavors and locally sourced ingredients.
Make sure you also stop in at the Staub House for a drink and order the Juliarita, a margarita named after Julia. The cocktail is inspired by and made from apricots that grow on a tree planted by Julia in the 1880s.
La Posada has the distinction of being the only resort in downtown Santa Fe, New Mexico, just steps from the historic Plaza and Canyon Road. The property is nestled on six acres of beautifully landscaped grounds.
La Posada: The Art Hotel of New Mexico
Accommodations are in authentic casita-style guest rooms and suites, featuring fireplaces and patios. There are also a few rooms in the main building, the most historic section of the hotel, which is where I stayed.
The place is a veritable art gallery. In fact, it has gained a reputation over the years as the "Art Hotel of New Mexico". There's even an art curator on-site, who selects the pieces, rotates and changes the displays and gives tours.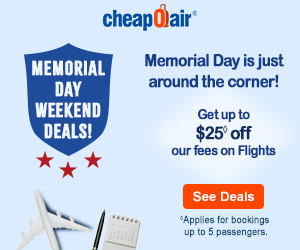 Artwork is everywhere throughout the property, enlivening the walls and surfaces with an explosion of colors and textures while providing a sensory treat for guests and visitors.
As for Julia, I personally didn't have any encounter with her alleged spirit during my stay in her suite. However, there were some things that went "bump in the night" as I attempted to sleep. The fact that I knew Julia's history and her story has been featured on television and in ghost tours meant I was perfectly primed to have my imagination play tricks on me.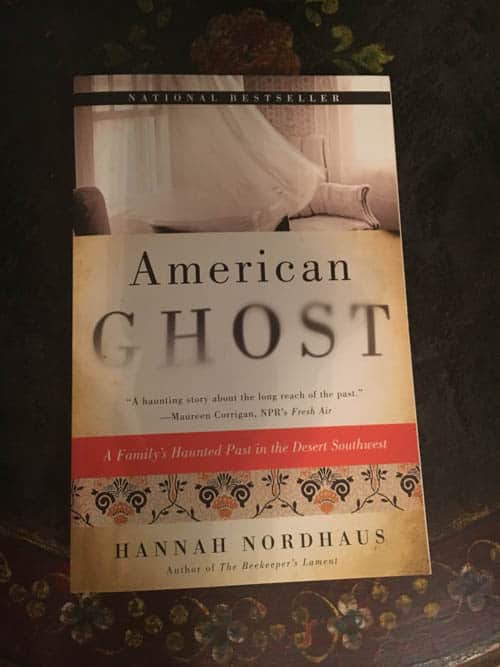 The scene was set. I lay in the four-poster bed surrounded by old photographs and period furniture. Reading the book "American Ghost" written by Julia's great-great-granddaughter, Hannah Nordhaus.
Shadows came and went, as did drafts of cold air, creating an eerie atmosphere in the room. In addition, I felt somewhat disoriented after waking with a start in the middle of the night. Of course, I continually reminded myself there were rational explanations for all these occurrences…right?
Book This Trip
Ready to discover the mysteries of La Posada in Sante Fe, New Mexico? Start planning your trip with knowledge on the best local shops, restaurant reviews, sights and more through TripAdvisor and Travelocity. When you are ready to book your dates, check out CheapOair for discounts, flight deals and car rental reservations.
For more information: www.laposadadesantafe.com
Author Bio: Debbie Stone is an established travel writer and columnist, who crosses the globe in search of unique destinations and experiences to share with her readers and listeners. She's an avid explorer who welcomes new opportunities to increase awareness and enthusiasm for places, culture, food, history, nature, outdoor adventure, wellness and more. Her travels have taken her to all fifty states and nearly 100 countries, spanning all seven continents. Her stories appear in numerous print and digital publications, including Luxe Beat Magazine, Big Blend Radio & TV Magazine, Parks & Travel Magazine, Northwest Prime Time, Northwest News, Santa Fe Fine Lifestyles Magazine, the Edmonds Beacon and Travelworld International Magazine, among others. She can also be heard sharing her travel adventures on Big Blend Radio. Her work reaches over two million readers and listeners, representing a demographic of primarily affluent professionals and active retirees.