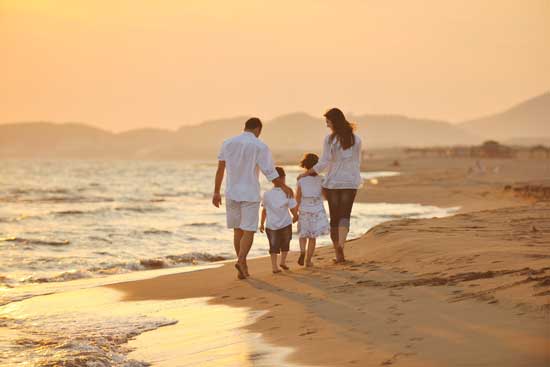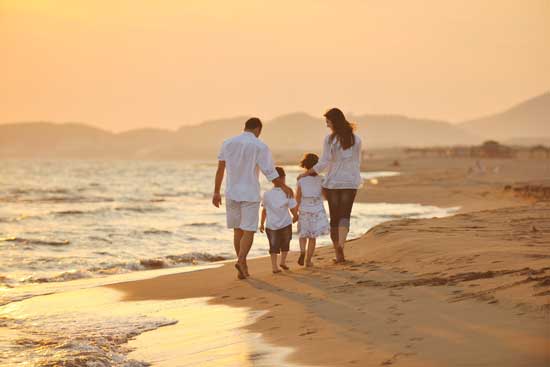 When it comes to travel, family vacations are where it's at. A recent survey by TripAdvisor of more than 2,700 U.S. respondents found that 92 percent planned to travel with their family this year. Some 55 percent planned to travel with their spouse and kids, while 20 percent were going to travel with extended family.
Summer is the most popular time to travel, and beach vacations are the most popular family vacation. Some 66 percent of travelers planned to visit a beach or shoreline, while 46 percent planned to visit the city. National parks were also a popular vacation destination, with 33 percent planning a park visit.
Many of the U.S. respondents said they identified with "The Griswolds" from the National Lampoons series, followed by Modern Family's "The Pritchetts," and "The Tanners" from the 1990s TV series "Full House."
And where did family travelers wish to stay on their family vacation?
Here are the Top 10 Travelers' Choice Hotels for Families in the U.S.:
Floridays Resort Orlando, Orlando, Florida
Woodloch Pines Resort, Hawley, Pennsylvania
Disney's Wilderness Lodge, Orlando, Florida
Candy Cane Inn, Anaheim, California
Red Jacket Mountain View Resort, North Conway, New Hampshire
Best Western Premier Saratoga Resort Villas, Kissimmee, Florida
Rocking Horse Ranch Resort, Highland, New York
West Inn & Suites Carlsbad, Carlsbad, California
Howard Johnson Anaheim Hotel and Water Playground, Anaheim, California
Disney's Animal Kingdom Lodge, Orlando, Florida
Freebies and location top the amenities wish list for family travelers at hotels. The top five are:
Complimentary breakfast
Close proximity to local attractions
Free Wi-Fi
Swimming pool
Room service
Family vacations aren't without their stresses. The top three family vacation annoyances were:
Lugging extra gear
Not enough quiet time for parents
Keeping children occupied in the car
Eighty-five percent of U.S. respondents admitted to taking time "away" from the family during their trip. Some chose to take naps (32%), some read (53%), and others enjoyed walking (45%).
Still, for many, family vacations make for wonderful memories – and for good family stories. To reach more about family vacations, check out our resource page on the best family vacations.
Latest posts by Janna Graber
(see all)