Some of my best travel memories have been made when I tried something new – ice climbing in Colorado, snorkeling with whales in the Arctic or kayaking in New Zealand.
I had never done any of these things before, but traveling to a new destination made me braver and more willing to push myself and try new experiences.
That's one of the benefits of adventure travel. It removes us from our everyday routine and introduces us to new activities, new places and new ways of thinking.
Sometimes all it takes is a recommendation from a friend or an article about a new experience to introduce someone to adventure travel. Our goal is to share the world and its possibilities with our readers. We do that with compelling editorial coverage, as well as partnerships with our travel content advertisers.
Adventure Travel Marketing
At Go World Travel Magazine, we're honored to partner with adventure travel outfitters, destinations and brands. We can help promote your destination or business in a simple, but very effective way – by telling your stories to our audience of travelers.
How do we do that?
Our team can create compelling content (one article or a series of articles or videos) that tells your story in a journalistic fashion. Or, as another option, your own team can provide the content. Some call this form of marketing branded content or sponsored posts, while others refer to it as native advertising. Whatever you want to call it, the result is the same – sharing your story in a way that potential customers will remember.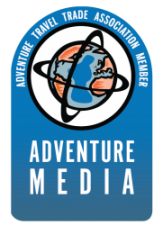 At Go World, we've worked with clients all over the world, from New Zealand to Russia to Thailand, and we'd be happy to partner with you too.
Drop me a line. I'd be happy to chat with you about your company and how Go World can help share your adventure travel brand with the world.
— Janna Graber, Managing Editor
PS. I'm happy to be a member of the Adventure Travel Trade Association. Check them out if you're not yet involved.
Contact Me