Stay at Chicago's theWit Hotel
Chicago certainly has a wide variety of luxury hotel suites to choose from, but the coolest are the Paramount Suites at theWit, a DoubleTree by Hilton. I had a great weekend getaway at the luxury boutique hotel and really enjoyed myself in the Windy City.
The huge suites are like luxury apartments with a mini chef's kitchen, dining area, separate bedroom and spa-like bathroom (there's also a guest bathroom). Views are amazing as you're right in the heart of the forest of skyscrapers in downtown Chicago. You can also see Lake Michigan, the Chicago River and Millennium Park from the walls of windows.
Suite Living in Chicago
Staying in a fantastic suite really made me feel more like a Chicago resident than a tourist. It was very cool to come back each evening after a fun-filled day and be able to prepare myself a snack in the kitchen, then sit down in front of the big flat screen in my living room to relax. The location amidst the buildings and with the suites being on high floors, really provided some beautiful views.
The location is perfect as well, theWit Hotel is right in the heart of Chicago's famous "Loop", at the corner of State and Lake. That's also the name of theWit's resident restaurant, State and Lake Chicago Tavern.
Rooftop Bar and Lounge
When it's time to have some fun, the hotel's rooftop bar and lounge, ROOF is one of the city's hottest nightspots, sometimes with huge lines to get in. Hotel guests get priority access. They serve some great food and drinks and have themed artistic performances, performance art, aerialists performing above and live music.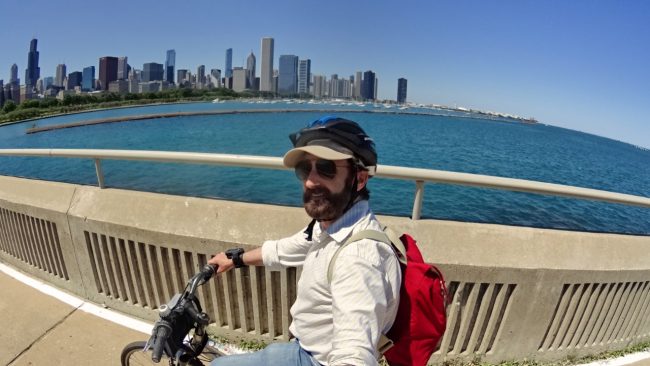 The hotel is very centrally located, making it perfect for sightseeing, visiting museums or checking out the city's thriving foodie scene. Two of my favorite things to do are taking a bike ride and kayaking on the Chicago River. Bobby's Bike Hikes does a range of group rides (and walks) around the city, some are even food and beer themed with tasting stops. We did a fun, two-hour bike ride that took us all over the lakeshore and Millennium Park areas. Urban Kayaks rents kayaks and does guided kayak tours of the downtown river area. They're right on the river, near the Chicago Riverwalk. We paddled up and down the river, which offered unique perspectives on all the tall buildings.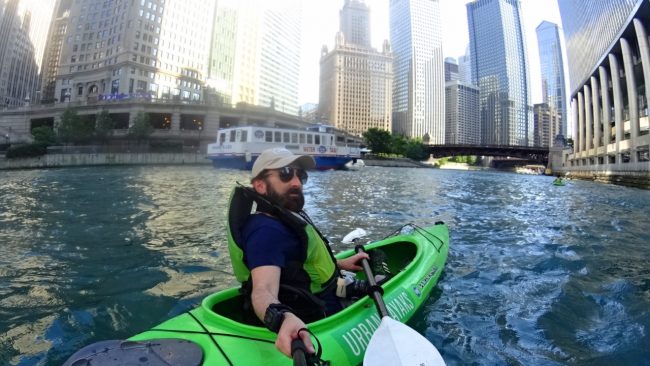 Read more of Freddy Sherman's take on travel on his Go World Travel Blog. You can also follow more of his adventures at luxuryfred.com, on his luxuryfred Instagram feed and on his YouTube channel.