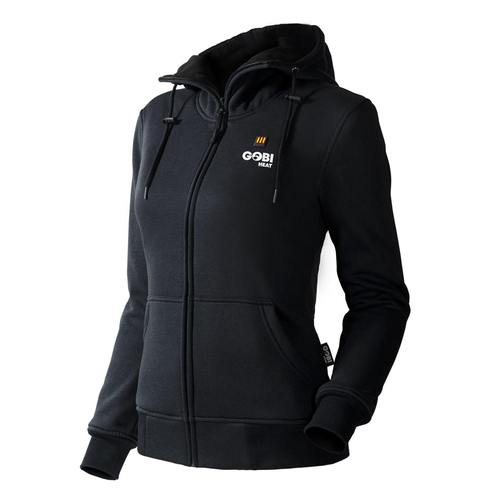 With elastic cuffs and a cinchable hood, this GOBI hoodie is lightweight, form-fitting, and warm. The GOBI hoodie is one of the most popular items. You can wear it to a winter sporting event, camping, a romantic stroll, or just about anything else and still look great.
It's also great for traveling light and far because of its three heated zones and 10-hour battery life. The heating technology is woven into the soft, durable cotton/polyester fleece lining and conductive thread.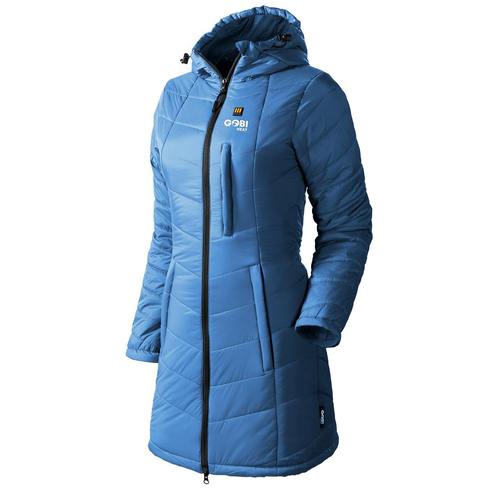 Abrasion-resistant nylon with conductive thread heating elements makes this jacket ideal for long-term warmth and convenience. It fits beautifully and is suitable for all physique types. In addition to a two-way zip and hem cinch bungee, the GOBI Victoria Women's Heated Coat includes built-in thumb holes so you can throw the best snowball of the year without clutching your thermos.
The jacket is also water- and wind-resistant and is available in four unique colors. Stay warm for nine hours and be ready for anything life throws at you.
You won't have to wear too many layers to stay warm and avoid becoming a sweaty mess thanks to the GOBI Sahara Men's Heated Jacket's lightweight design. You'll be able to pick between two stylish colors, onyx and sequoia, when you order this heated jacket. It's also lightweight, so you won't add any extra weight.
Three different temperature levels heat the two smaller chest sections and the large back area. You'll have plenty of time for outdoor activities with a battery life of up to 10 hours before you need to recharge.
This jacket is a great option if you want to look stylish while also keeping all of your travel accessories in four large and stylish front pockets. You can wear this jacket with sweaters, nice pants, or comfy sweats when you travel, keeping it casual yet chic.
It's made from 98% Cotton and 2% Spandex, ensuring a wonderfully soft experience with increased breathability. You can wear this jacket any time you travel, whether you're layering or exploring the world.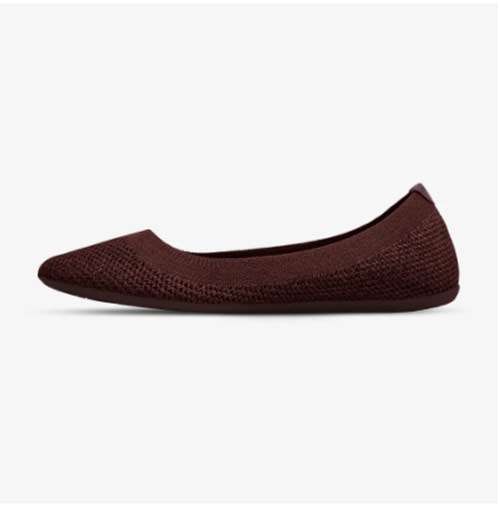 Since these convenient traveling shoes are manufactured from eucalyptus tree fibers in Busan, South Korea, you can keep exploring without a nagging, loose heel on the ballet flat. These Tree Breezers are also charming, so you can take less when you travel.
While you travel, your feet won't get sweaty or hot because these flats are breathable and conform to your feet. They are made from renewable materials, and they may be washed in a machine.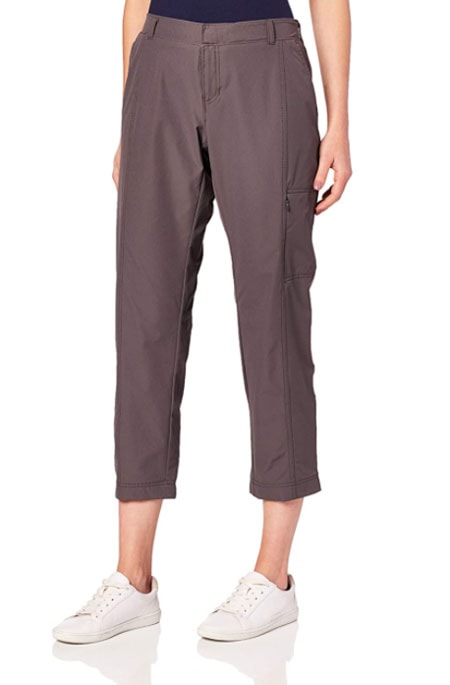 You can move, hike, sweat, eat, and do anything else you can imagine in a pair of 4-way stretch fabric and partial elastic waistband trousers. You don't need to stop at a restaurant on your trip because they look great and are so convenient.
This is your one-stop shop for comfortable and practical trousers for your trip. The Kirkland Signature Ladies' Ankle Length Travel Pant has four mesh pockets to keep your items secure and breathable at the same time. It's simple to get a pant in every color.
You no longer have to stress about putting on the proper layers before you leave, thanks to the ACEVOG Travel Wrap. The wrap is light and long-sleeved, providing the comfort of a cardigan. Simply add a tank top or t-shirt underneath, and you're ready to go. You can switch up the look from casual to classy by tying the sash in the front or back.
This also allows you to control your preferred temperature as you travel by plane or drive for a long time. It's also ideal for every body type so that you can travel in style and comfort.
These REKS Polarized Round Sunglasses are perfect for golfing, cycling, hanging out on the beach, hiking the toughest peaks, and shopping through open markets, among other activities. You may travel freely with the shatter-resistant polycarbonate lens that is antireflective and scratch-resistant.
You can wear these Duratex Fabric CQR Tactical Cargo Pants without worry when working hard or playing hard because they resist liquids, foods, dirt, and other messes. You can get messy without worrying about stains thanks to the polyester and cotton Rip-Stop material blend.
These best-selling anti-fade, shrink, and wrinkle tactical pants feature metal alloy buttons, zippers, and stoppers. Choose from a range of colors and sizes.
Inspire your next adventure with our articles below:
Author Bio: Sandy Page is a life-long adventurer. In her free time, she reads and consumes copious amounts of hot beverages.
Latest posts by Go World Travel Magazine
(see all)