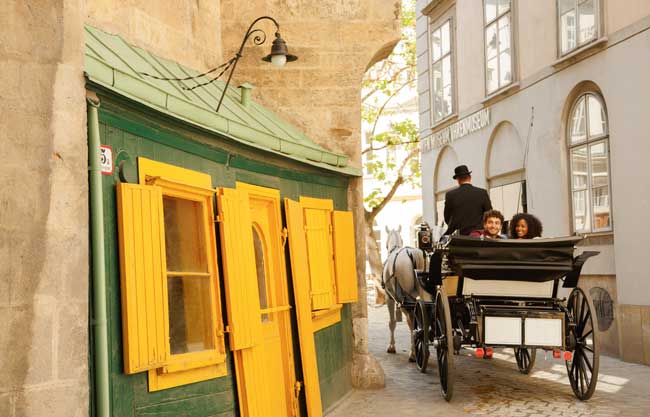 Some fall quickly for the charms of cities like Paris and Rome. Such destinations wear their hearts on their sleeves, with well-known attractions drawing in the crowds.
Other destinations don't flaunt their wares with such bravado, yet they hold a quiet beauty that is discovered with time.
Such is my experience with Vienna.
I was a 20-year-old exchange student when I moved to the Austrian capital. A native of the American Midwest, I struggled to understand Vienna's refined culture, her time-honored traditions and imperial past.
But as the days passed, that began to change. As I walked the winding cobblestone streets, hiked in the quiet Vienna Woods, and met in coffeehouses with new friends, I began to understand Vienna's true beauty.
By the time I went home a year later, the Austrian capital had become part of me. She had introduced me to new ways of thinking and many treasured traditions.
Now, years later, I still have favorite places to see and things to do in Vienna, and I've shared many of them with friends and family I've taken along on my visits. Here are 10 things that I've come to love about the Austrian capital. Maybe, once you've experienced them, you'll fall in love with Vienna too.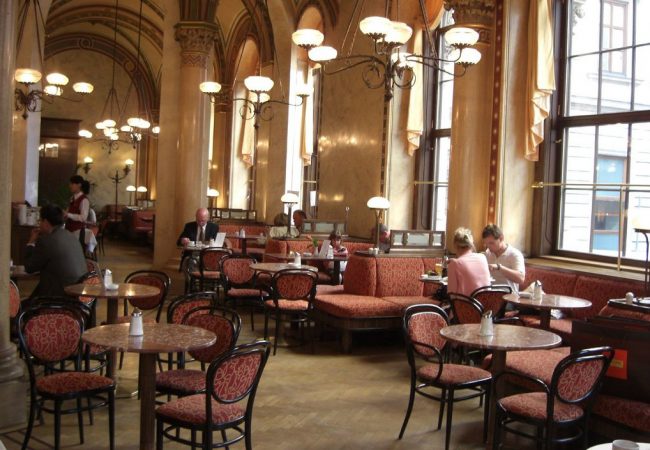 10 Reasons to Love Vienna
Coffeehouse Culture
Some have called coffeehouses the "living rooms" of Vienna, and it certainly seems true. As I learned quickly, coffeehouses are an institution in Austria. It's common to meet friends at a coffeehouse for stimulating conversation and nice company. Others prefer to enjoy their coffee alone, relaxing with a good book or local newspaper, which is often displayed on a reading stick for ease-of-use. Coffee is often served with flair on a silver tray, along with a small glass of water and sometimes a tiny piece of chocolate.
One of my favorite coffeehouses is Café Central, the legendary coffeehouse known for its regal setting, cakes and tortes and piano music.
Café Sperl is much more Bohemian. Founded in 1880, its marble tables, parquet floors and Thonet chairs still retain their original charm. The café has been in several movies, including Before Sunrise and A Dangerous Method. Some of my other favorites are Café Schwarzenberg and Café Landtmann, which was a favorite for Sigmund Freud.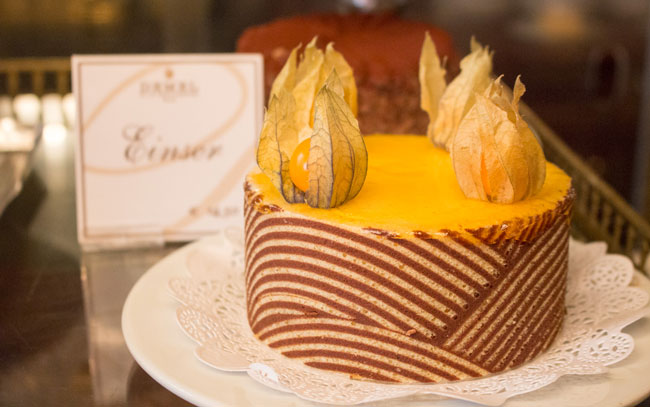 Confectionaries
This next reason to love Vienna goes hand-in-hand with coffee – pastries. If you have a sweet tooth, like me, you will love being in Vienna. The Austrian capital is well-known for its scrumptious strudels, tortes and other sweets, and these are often served along with a good cup of coffee. In fact, taking a break for coffee or tea and a piece of cake is a daily Austrian ritual called "Jause".
But you don't have to go to a coffeehouse for pastries. They can also be purchased at confectionary shops. Just look for places called Konditorei, and you'll find window cases full of sweet things to choose from.
The most famous confectionary in Vienna is Demel. Originally an Imperial and Royal confectionary, the pastry chefs at Demel created masterpieces for Empress Elizabeth herself, and still delight visitors to this day.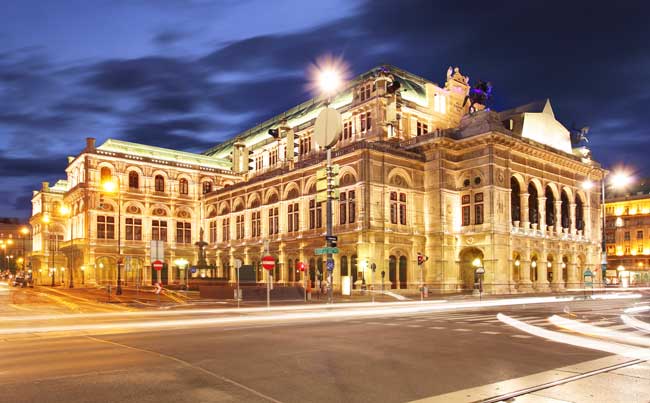 City of Music
When I first came to Vienna, classical music was something I tolerated. But when you're in Vienna, you're surrounded by the best of the best, and you can't help but learn to love it. After all, this is where many of history's top composers lived and worked, from Mozart to Strauss to Beethoven.
Their legacy lives on in Vienna. Just walk the Kärntner Straße, and you'll hear the strains of many classical masterpieces from the doors of concert venues and churches or even performed by street musicians, who are often accomplished musicians studying in Vienna.
From the Vienna Opera House to the Wiener Konzerthaus, the city has a busy concert schedule year-round. Many churches hold regular concerts, and during the summer, don't miss the Summer Night Concert by the Vienna Philharmonic held under an open sky in front of Schönbrunn Palace.
Continued on next page