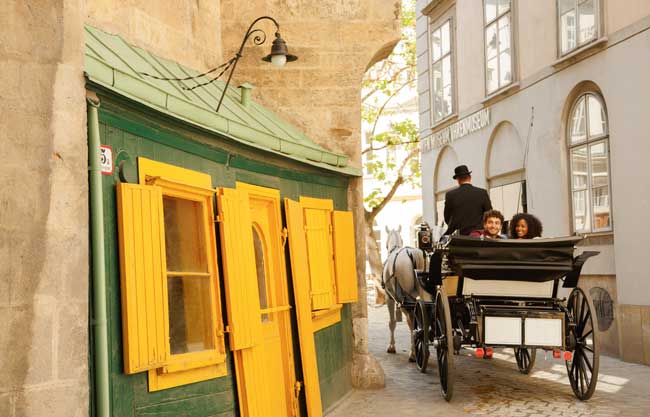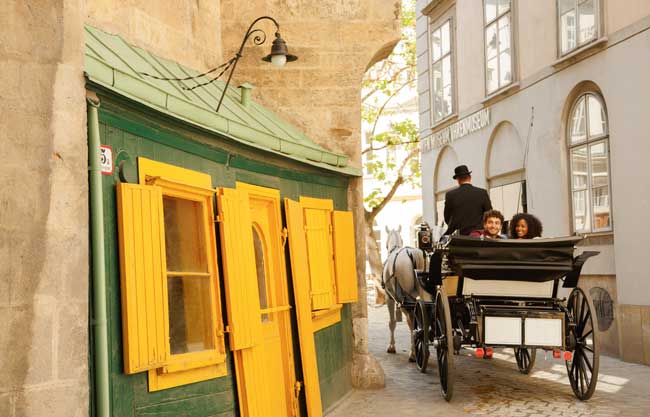 Some fall quickly for the charms of cities like Paris and Rome. Such destinations wear their hearts on their sleeves, with well-known attractions drawing in the crowds.
Other destinations don't flaunt their wares with such bravado, yet they hold a quiet beauty that is discovered with time.
Such is my experience with Vienna.
I was a 20-year-old exchange student when I moved to the Austrian capital. A native of the American Midwest, I struggled to understand Vienna's refined culture, her time-honored traditions and imperial past.
But as the days passed, that began to change. As I walked the winding cobblestone streets, hiked in the quiet Vienna Woods, and met in coffeehouses with new friends, I began to understand Vienna's true beauty.
By the time I went home a year later, the Austrian capital had become part of me. She had introduced me to new ways of thinking and many treasured traditions.
Now, years later, I still have favorite places to see and things to do in Vienna, and I've shared many of them with friends and family I've taken along on my visits.
Here are 10 things that I've come to love about the Austrian capital. Maybe, once you've experienced them, you'll fall in love with Vienna too.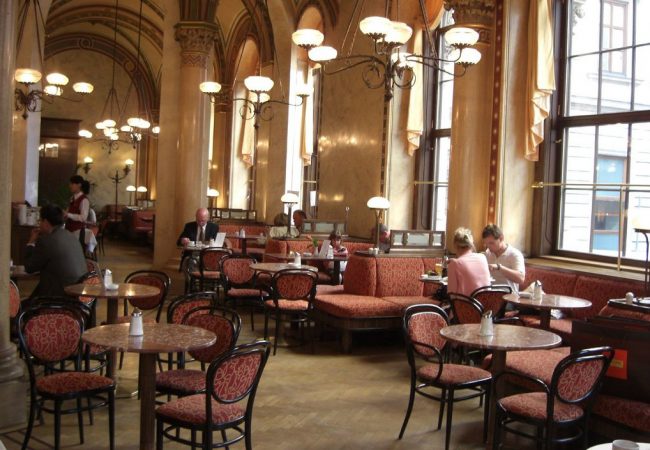 10 Reasons to Love Vienna
Coffeehouse Culture
Some have called coffeehouses the "living rooms" of Vienna, and it certainly seems true. As I learned quickly, coffeehouses are an institution in Austria. It's common to meet friends at a coffeehouse for stimulating conversation and nice company.
Others prefer to enjoy their coffee alone, relaxing with a good book or local newspaper, which is often displayed on a reading stick for ease-of-use.
Coffee is often served with flair on a silver tray, along with a small glass of water and sometimes a tiny piece of chocolate.
One of my favorite coffeehouses is Café Central, the legendary coffeehouse known for its regal setting, cakes and tortes and piano music.
Café Sperl is much more Bohemian. Founded in 1880, its marble tables, parquet floors and Thonet chairs still retain their original charm. The café has been in several movies, including Before Sunrise and A Dangerous Method.
Some of my other favorites are Café Schwarzenberg and Café Landtmann, which was a favorite for Sigmund Freud.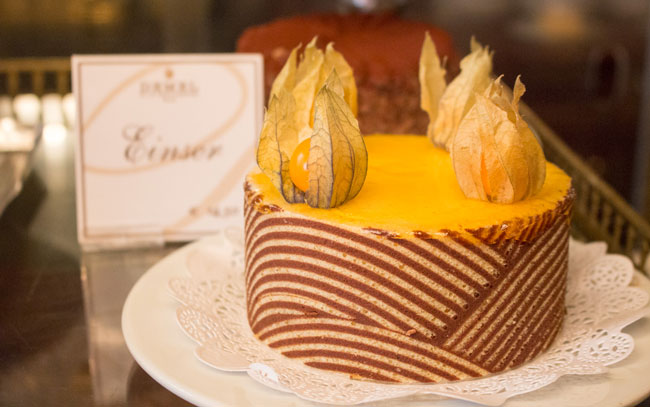 Confectionaries
This next reason to love Vienna goes hand-in-hand with coffee – pastries. If you have a sweet tooth, like me, you will love being in Vienna.
The Austrian capital is well-known for its scrumptious strudels, tortes and other sweets, and these are often served along with a good cup of coffee. In fact, taking a break for coffee or tea and a piece of cake is a daily Austrian ritual called "Jause".
But you don't have to go to a coffeehouse for pastries. They can also be purchased at confectionary shops. Just look for places called Konditorei, and you'll find window cases full of sweet things to choose from.
The most famous confectionary in Vienna is Demel. Originally an Imperial and Royal confectionary, the pastry chefs at Demel created masterpieces for Empress Elizabeth herself, and still delight visitors to this day.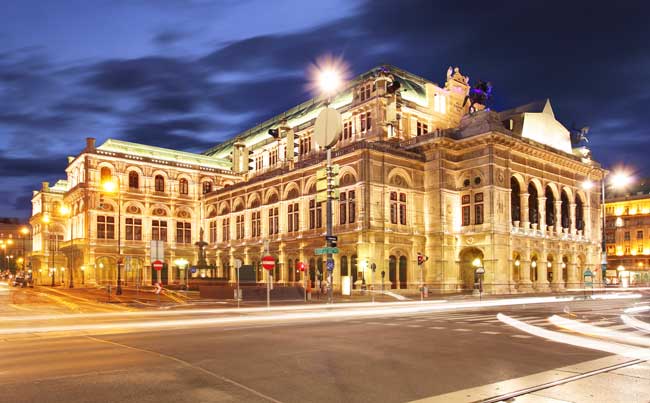 City of Music
When I first came to Vienna, classical music was something I tolerated. But when you're in Vienna, you're surrounded by the best of the best, and you can't help but learn to love it. After all, this is where many of history's top composers lived and worked, from Mozart to Strauss to Beethoven.
Their legacy lives on in Vienna. Just walk the Kärntner Straße, and you'll hear the strains of many classical masterpieces from the doors of concert venues and churches or even performed by street musicians, who are often accomplished musicians studying in Vienna.
From the Vienna Opera House to the Wiener Konzerthaus, the city has a busy concert schedule year-round.
Many churches hold regular concerts, and during the summer, don't miss the Summer Night Concert by the Vienna Philharmonic held under an open sky in front of Schönbrunn Palace.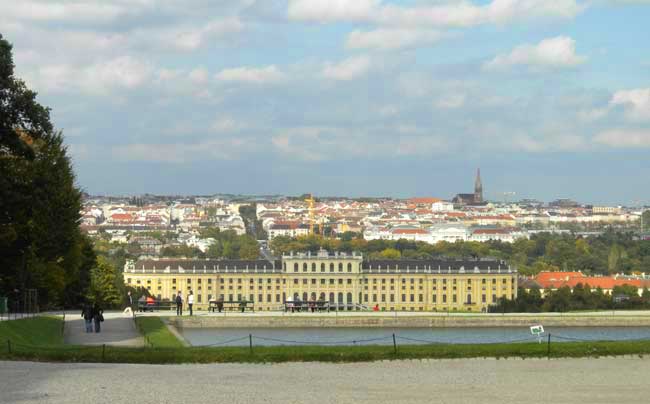 Royal Past
Speaking of palaces, Vienna has many to choose from. It was once home to the mighty Habsburg family, one of the most influential royal houses in Europe. Schönbrunn Palace was their summer residence.
Today you can visit the huge complex with its famous yellow palace, perfectly manicured gardens, and Gloriette overlooking the city. If you have kids, visit the Schönbrunn Zoo, which Empress Sisi created for her many children.
Ongoing exhibits at Schönbrunn Palace detail the family's rich history, or you can simply enjoy the gardens, which are one of my favorite places to walk. Belvedere Palace also has beautiful gardens, and the famous Hofburg – the Imperial Palace – is one of the city's top attractions.
It is still the official seat of the Austrian President. The Hofburg has a robust offering of top art and history exhibits of international standing.
Wine Taverns
The Viennese love their wine taverns and wine gardens, and they're an integral part of life here. Vienna has vineyards within the city limits, and the wines served are often from the wine tavern's own vineyard.
You'll find most of the wine taverns – or Heurige as they're called in German – tucked away in the wine-growing regions on the edge of the city. Locales like Heiligenstadt, Neustift or Grinzing have many.
Viennese wine gardens are family-friendly, low-key eateries. Select and pay for your food from the counter, and then your waitress will take your drink order at your table. The food available is often homemade local fare.
One of my favorite Vienna pastimes is gathering with friends at a wine garden, usually lingering for hours over good food, drink and conversation. Two of my favorite wine gardens are Mayer am Pfarrplatz and Heuriger Schübel-Auer.
True Viennese wine taverns only serve Viennese wines. These wine taverns are marked with a bunch of pine branches above their doorways, and the word "Ausg'steckt" written on a board.
The word refers to the period of time when the winemaker has local wine available.
St. Stephen's Cathedral
Whenever I've been away from Vienna for a while, the first thing I want to see when I return is St. Stephens Cathedral. For me, the grand cathedral feels like the very beating heart of Vienna.
Constructed in the 12th century, its Gothic steeples seem to reach for the sky. You can visit the interior of the church or pay to tour the underground catacombs. Located in the heart of the First District, the cathedral has suffered through wars and empires, but still stands tall at the center of the city.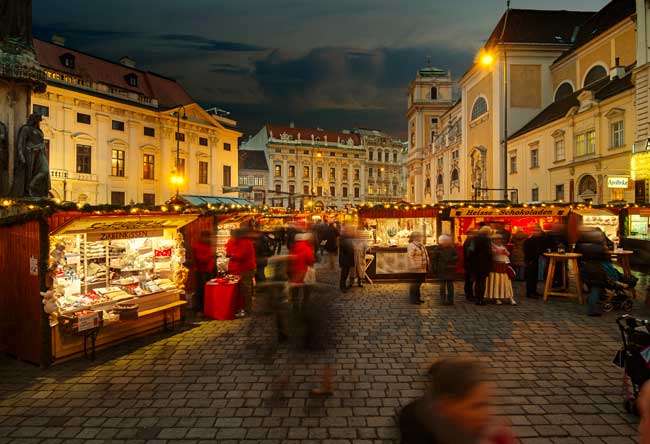 Christmas Markets
Christmas in Vienna is magical. Christmas markets spring up all over the city, their twinkling lights and cozy wooden stalls a comfort against the cold of winter. Visiting the Christkindlmarkt with friends or family are a highlight of the season.
My favorite Christmas memories there include huddling together with hands warmed by glasses of hot Weihnachts Punch or Gluhwein, eating gingerbread and shopping for those perfect hand-made treasures to adorn the tree.
Even now, whenever I smell cinnamon and cloves, I'm taken back to my enjoyable times at a Vienna Christmas market.
Some of my favorite markets include the Old Viennese Christmas Market on Freyung, which sells only traditional handicrafts, and the large Christkindlmarkt held on Rathausplatz, which has a very festive atmosphere.
Vienna Woods
Beautiful as Vienna is, sometimes you just want a quiet place to get away and reflect. The Vienna Woods, just at the edge of the city, were often that for me.
Hiking and mountain biking trails crisscross the protected woods, which have been designated a Biosphere Reserve by UNESCO – an honor given to areas with a special cultural and natural landscape.
You can reach the Vienna Woods easily by using the public transportation system.
Public Transportation
This may seem a strange thing to love about Vienna, but the city's excellent public transportation system makes visiting the Austrian capital convenient and easy.
The system includes an extensive network of clean and punctual subways, trams, trains and buses. Single tickets cost just €2.30, but I recommend buying the Vienna Card if you're going to visit the city.
Purchase the card in 24, 48 or 72-hour periods from the Vienna Tourism Office. It includes unlimited travel on the subways, buses and trams, and also gives more than 200 discounts to local attractions.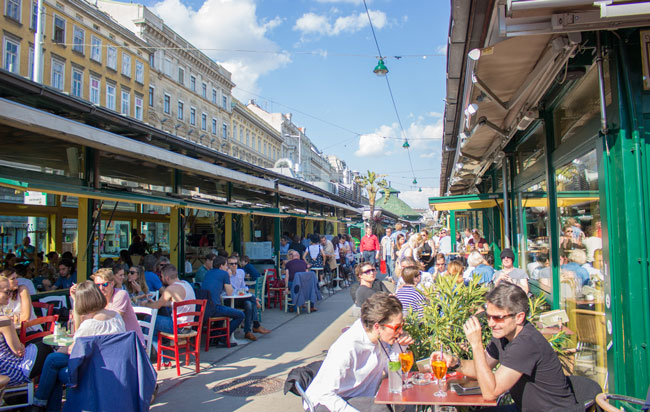 Naschmarkt
This local market has served generations of Viennese. With more than 120 stands, it's been a go-to for fresh produce and products year-round.
The Saturday flea markets are a cult event, where you can find everything from historic clocks to modern art. I still have a treasured tea pot that I bought there many years ago.
On a recent visit though, I realized how much the Naschmarkt has changed. Nowadays, it's also home to an exciting assortment of restaurants, from Indian to Italian and Vietnamese. Most offer patio dining with modern flair. It's a young, international crowd, and a great place for people-watching, not to mention good food.
Bonus: Riesenrod at Prater
Yes, it's touristy. Yes, you'll have to stand in line to get onboard. But the Riesenrad – the Giant Ferris Wheel at Prater Park — is still worth the visit. Instead of riding in chairs, guests step into large cable chairs that slowly move around the giant wheel.
The view of Vienna from the top is incredible, and it's a good way to get your orientation of the city.
If You Go to Vienna

Information on Vienna
Vienna Tourism Office
https://www.wien.info/en
Information on Austria
Austrian Tourism Office
https://www.austria.info/uk
Author Bio: Janna Graber has covered travel in more than 40 countries. She is the editor of three travel anthologies, including A Pink Suitcase: 22 Tales of Women's Travel, and is the managing editor of Go World Travel Magazine.
Latest posts by Janna Graber
(see all)