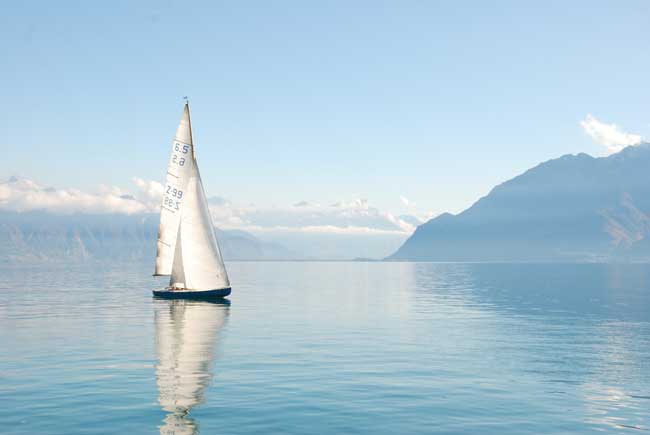 Nestled in the Mediterranean region, Croatia is a coastal country in Southern Europe. With a booming tourism trade along the shores of the Adriatic Sea, it has become a popular vacation getaway for nature lovers and sailing aficionados booking a yacht charter in Croatia.
Featuring warm, dry summers and wet, rainy winters, choosing the right season for your visit to Croatia is paramount. July and August are among the busiest months for tourism. Plan your trip for May, June or September to enjoy the quiet before the storm.
Some say Croatia has thousands of islands. The exact number varies, depending on how you define "island." The general consensus is 1,244. Sailing the seas while hopping from island to island is a beloved leisurely activity enjoyed by tourists and natives alike.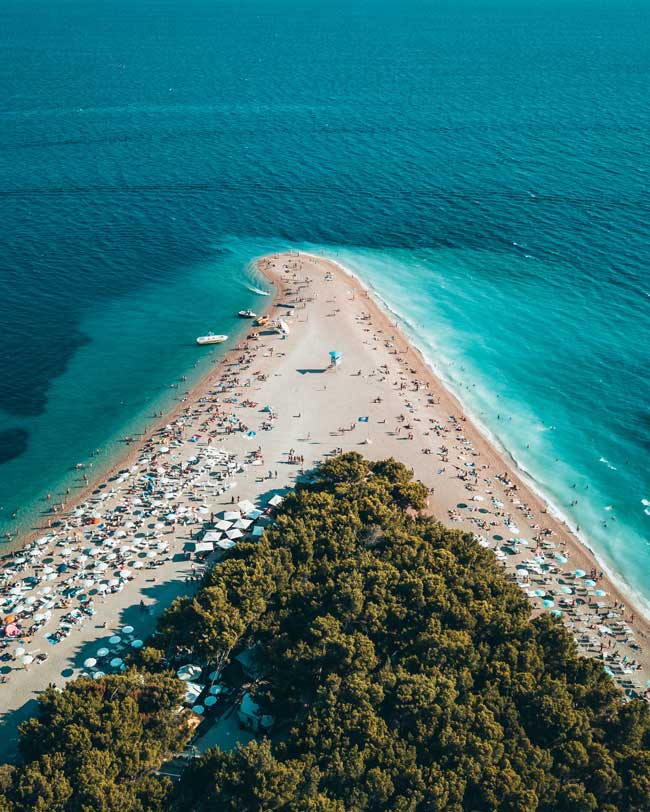 Islands in Croatia
Setting adrift to Croatia can be pure bliss for the nautically-inclined. The coast of Croatia is considered one of the most raggedy, jagged coasts in the world. Hundred of the "islands" are just big rocks. Others are so small that they are technically islets.
The craggy shores that surround Croatia can make maneuvering along the Adriatic Sea difficult for an inexperienced sailor. A professional captain offers a safe sailing experience with an added bonus of knowing all the hideaways and secret can't-miss places. For a memorable holiday, charter a yacht in Croatia.
Where should you visit on your sailboat, luxury yacht or catamaran? Here are seven secret sailing spots to see in Croatia today: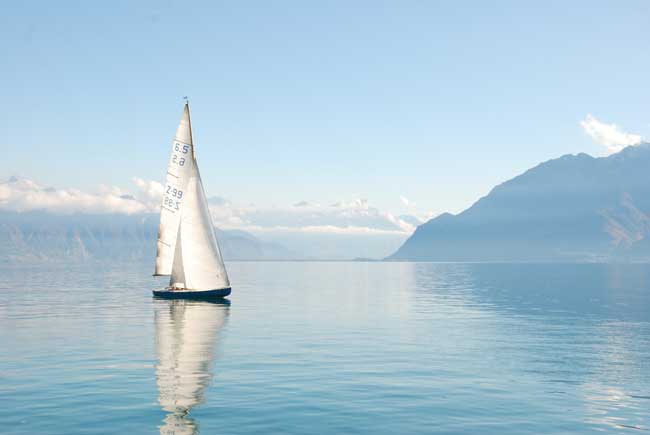 Postira
Located on the northern coast of the island Brač, Postira is a small fishing village that traces back to the 14th Century. Stone buildings and palaces dot the village, crumbling reminders of an earlier time when wealthy merchants ruled the cobbled streets.
Historical monuments are abundant in the neighboring towns of Bol and Makarska. The second largest city in Croatia, Split is also located on Brač island and features multiple religious buildings and monuments.
If you're looking for fun in the sun more than ancient artifacts, Postira is home to many pebble and sand beaches. The coastline has many coves to explore, making scuba diving an immensely popular attraction. There are numerous activities to participate in along the harbor, such as cycling, jet-skiing, rafting and, of course, swimming.
Dugi Otok
Meaning "long island" in the Croatian language, Dugi Otok is the largest island among the North Dalmatian group of islands. Rich with orchards and vineyards, a large majority of Dugi Otok lands are protected as National Parks.
A highlight of sailing to Dugi Otok is swimming in the sea. The white, sandy Sakarun beach on the coast of Dugi Otok is considered one of the most beautiful beaches in the world. This particular section of the Adriatic Sea is a sharp turquoise color usually associated with the Caribbean Sea. Croatia is full of caves and coves to explore. Sakurun Beach is a popular destination for divers.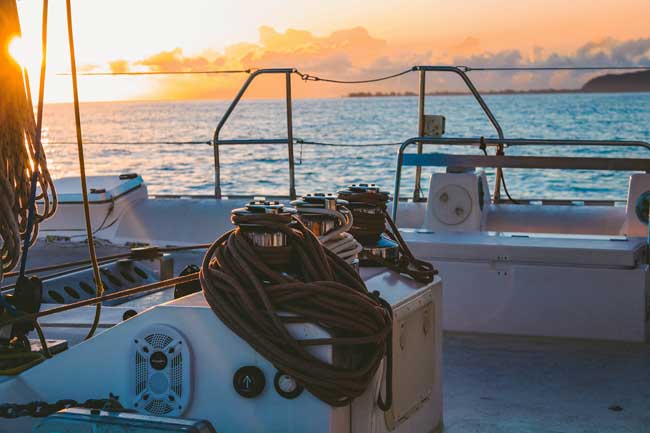 Mljet
In Homer's ancient legend, Odysseus was shipwrecked on his way back home to Ithaca following the Trojan War. He found refuge in a cave on a nearby island, but the goddess Calypso bamboozled him and kept him trapped in the cave for seven years. Croatians believe Mljet to be that island and it is home to the aptly named Odysseus's Cave.
Whether you believe in ancient mythology or not, Mljet is a beautiful forest-covered island of tranquility and beauty – and wine. The red and white wine made on Mljet is said to be among the finest wines in the world.
Gdinj
Gdinj is a village on the island of Hvar. The influence of Mediterranean architecture can be seen in the stone houses and historical monuments of a time when the island was ruled by Austria.
Gdinj is home to many beaches where you can enjoy swimming and para-sailing, as well as spelunking archaic caves. Unlike other villages of Croatia, Gdinj is actually a cluster of eight smaller villages melded together as a group.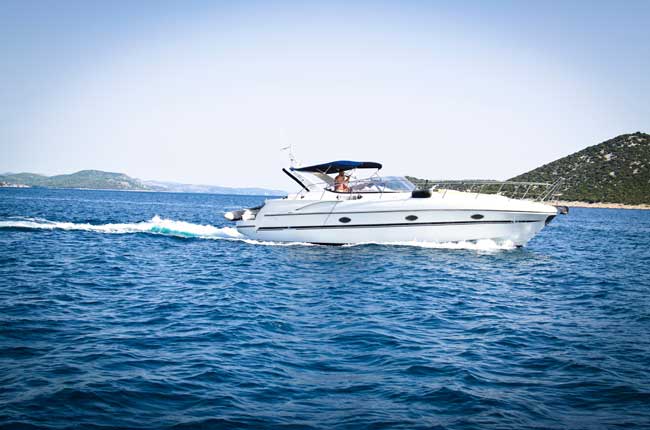 Sveta Nedjelja
Another village on the island of Hvar, Sveta Nedjelja boasts sharp cliff walls that protect the village from the wind whipping off the sea. The steep, rolling hills of the village are fertile grounds for vineyards, making wine an important part of local tradition.
The thrilling cliffs have turned Svela Nedjelja into a hot destination for free-climbers seeking adventure and an adrenaline rush. If you're looking for more low-key adventures, there are also excellent hiking, diving and surfing activities.
Vrulje
Vrulje is a small seasonal settlement on the Vrulje Bay on the island of Kornat. As a seasonal settlement, Vrulje doesn't have any year-round residents. Fishing is a popular activity here and many fishing boats can be seen docked in the harbor.
A group of 89 islands, islet and reefs make up the Kornati National Park. Sailing through the park is a nautical feat not soon forgotten.
Zahlopatica Bay
A small bay on the Lastovo coast, Zahlopatica Bay is sheltered by an islet of the same name. A secluded hideaway preferred by sailors for its mooring docks, Zahlopatica Bay offers sublime areas for swimming and diving.
Anchor's Away!
Located across the Adriatic Sea from Italy, a trip with a yacht charter in Croatia is a trip back in time. Remnants of ancient civilizations can be found on many of the islands of Croatia. Newer museums and monuments rise up to celebrate their place in the heritage of the world.
With olive orchards, vineyards, waterfalls and more, nature is a significant appeal of traveling to and around Croatia. Olive oil and wine are two main exports of Croatia.
Sailing the archipelago with a yacht charter in Croatia is a must for anyone with a sense of adventure. The rich history dating back to the 14th century will interest adults and children alike. With countless coves and legendary caves to explore, you'll feel like you've discovered a whole new world.
After you've unearthed all the nooks and crannies found underground, come up for some fun in this stunning and sunny region of the Adriatic Sea. Sail, swim and relax your cares away in Croatia.
Latest posts by Janna Graber
(see all)