Don't always believe first impressions. While Vermont, a small, rural state in the northeastern United States, looks quiet and perhaps even uneventful, you'll be surprised at all there is to do here. Travel in Vermont offers many unique opportunities.
Of course, Vermont means "green mountain" – and the state is an amazing mix of shades of green for seven months a year.
If you're a reader of novels, you will notice that Vermont increasingly represents a beautiful, special place in many of them.
Billboards have been outlawed in Vermont. Most of our downtown areas are still vital; some have no national-brand stores whatsoever.
Montpelier is the only state capitol without a MacDonald's. Many of us still much prefer to shop local than to frequent malls.
Travel in Vermont
Farm fields, barns and silos dot the landscape. The arts, literature, music, hiking and biking, skiing and snowboarding are important.
Many of us do yoga, run, dance, ski or snowboard. There's a lot of good fishing (even ice fishing) and sailing in Vermont, with hundreds (one statistic says 808!) of lakes and ponds.
We take life a little slower than many other places, and that's the way we like it. And we are a relatively safe state.
Vermont offers a warm welcome to people of all races, religions and sexual persuasions.
Although Vermont used to be almost all white, now many Asians, Africans from many countries, people from Central and South America and Mexico, Tibetans and others call our state home.
We have welcomed the diversity and have become far more interesting as a destination.
My favorite months in Vermont are May and June (the trees! the flowers!), but many people prefer September and October for our brilliant foliage, primarily maple and oak.
Foliage celebrations are held in many towns, including seven in the annual Northeast Kingdom Fall Foliage Festival.
What to See and Do in Vermont
Although Vermont farming also includes vegetables, meats and grains, dairy farming is still the top type of agriculture in Vermont.
The Agricultural Census recently listed 1,075 farms with dairy cows. Some farms are even now selling raw milk, a new (old) development.
Other important products include maple syrup, Christmas trees, corn (mostly feed corn sold to dairy farmers), chickens, turkeys, and eggs, lamb and wool.
One place to explore a bit of the dairy industry is at Cabot Cheese, in the northeast part of the state, in Cabot.
Open since 1919, this is one of the oldest cheese-making facilities in the country, and for the products' reasonable prices, they are darn good – and earn many awards.
Another cheese, more up-scale, Bayley Hazen blue cheese, of Jasper Hill Farm of Greensboro Bend, was awarded "World's Best Unpasteurized Cheese" at the World Cheese Awards in 2014.
Farmers' markets number at least 30 all around the state; some are also held indoors during the winter months.
These are generally held sometime in May through sometime in October – check local newspapers for days and times.
You will find vegetables, crafts, prepared foods, baguettes, meats, flowers, yarn, cow and goat cheeses, herbs – we are big on organic and local produce here.
Burlington, the largest city, has won several awards for the most livable city in the U.S. Because there are four colleges in the immediate area, the feel of the place is young and upbeat.
At approximately 43,000 residents, Burlington is not a large city, but it is situated on Lake Champlain, the largest fresh water lake after the Great Lakes.
A notable restaurant on the waterfront in Burlington is Splash, which is open May to October. Splash has a fabulous view and interesting food at reasonable prices.
At three places on the Lake, you can take a passenger ferry, by foot or by car or by bike, to New York State. These board in Charlotte, Burlington, and Grand Isle.
Check Lake Champlain Transportation Company for schedules and prices.
Burlington, Vermont
Besides Splash, Burlington is home to at least 250 restaurants of various ethnicities, including Himalayan, Vietnamese, Mexican, Thai and Japanese, as well as old-fashioned establishments serving mac and cheese or Michigan hot dogs.
Its major downtown street, the Church Street Marketplace, is a pedestrian-only shopping and restaurant mecca, with nearby on-street parking and several parking garages.
Locally owned stores intermingle with a few big name brands.
During the year, many festivals take place here, including a Mardi Gras parade, Christmas festivities, sparkling with lights and a huge tree at the top of the Marketplace, and downtown summer sidewalk sales.
Benches line the street, so you are welcome to take a picnic and watch the crowds, which always include lots of dogs of all breeds and sizes.
The other "city" I recommend is about one hour's drive southeast from Burlington. This is Montpelier, home of the state capital.
Burlington has a small population of approximately 7,800, and it's more laid back than Burlington.
You'll see quite a few old hippies who still live the way they have since the '60s, and want to spend time in the excellent independent bookshop, Bear Pond Books.
A large choice of restaurants, from casual to formal, a good food coop, Hunger Mountain Coop, and craft and antique shops are here.
In fact, on a visit in mid-April, we noticed more restaurants than shops downtown. A small movie theater, The Savoy, plays unusual (many foreign or independent) films, and offers popcorn, beer, and wine.
The Kellogg-Hubbard library is sweet and comfortable if you want to rest and browse through magazines.
Of course, the beautiful, largely Barre (VT)-quarried granite State House is worth a visit. Built in 1859, it is a fine example of Green Revival architecture.
From July through mid-October tours are available Monday-Friday, 10:00 to 3:30, and Saturdays, 11:00 to 2:30.
From mid-October through the end of June self-guided tours are available Monday-Friday, 9:00 to 3:00. See the website to find how to arrange a group tour.
Next door, at 109 State Street, is the impressive large building, the Pavilion Building, which houses the Vermont Historical Society.
The museum's primary extant exhibit, "Freedom and Unity: One Ideal, Many Stories," opened in March 2004. The multimedia exhibit, which represents Vermont's history from 1600 to the present, fills 5,000 square feet.
Open Monday-Friday: 9:00 am to 4:00 pm, the museum includes a good gift shop.
Best Museums in Vermont
We don't have many large museums in Vermont, but a must-see, worth at least a whole day's visit, is the world-class Shelburne Museum, on Route 7, in Shelburne.
The Shelburne Museum is best visited during the spring, summer and fall, as it's only partially open during winter months.
The Museum's collections of primarily American history are housed in thirty-nine buildings spread out over forty-five beautifully landscaped acres. These buildings house more than 150,000 works.
Here are a few items you might find fascinating: American folk art.
French Impressionist paintings, historic New England architecture, duck decoys, printing presses, old quilts, an exhibit of vintage varieties of apples, a circus train, and dolls.
These represent some of the interests of Shelburne Museum founder Electra Havemeyer Webb, who founded the museum in 1947.
You can visit a meeting house, a one-room schoolhouse, a lighthouse, a jail, a general store, a wooden covered bridge, and the 220-foot steamboat Ticonderoga, moved to the museum on a specially built railroad.
The Webbs' New York City apartment — with Monet, Degas, and Cassatt paintings – is reconfigured here. It is named The Electra Havemeyer Webb Memorial Gallery
Other notable, smaller museums include Rokeby (about writing, art, and Underground Railroad) in Ferrisburg.
The Stone House Museum (small-town Vermont antiques and history from several towns) in Brownington; and The Fairbanks Museum and Planetarium (science, fossils, taxidermy, weather) in St. Johnsbury.
What and Where to Eat in Vermont
For a few local food favorites, try some red flannel hash, fiddlehead ferns in the spring, fresh lake perch, or waffles or blueberry pancakes with our award-winning Vermont maple syrup.
Donuts and bagels are popular here, as are hearty soups and stews.
Old-fashioned diners still exist in many towns, and are generally worth a stop, at the very least for the pie or homemade puddings. One of the best is The Blue Benn in Bennington, in southern Vermont.
This is a small historic Silver City diner. Be prepared for a waiting line and a huge, creative menu including traditional diner food and more trendy options.
Another is The Wayside, open since 1918, just south of Montpelier on the Barre/Montpelier Road, Route 302. This old timey restaurant is a favorite of locals for hearty cuisine at good prices.
Finally, Papa Nick's, on Route 116 in Hinesburg, is reasonable, serves large portions, has a variety of soups and pies, and offers a few Greek specialties.
Winter in Vermont
Although I love almost everything about the Green Mountain State, one down side for me, as I age, is the climate.
We have at least five months of cold to very cold weather, and not a lot of sun during that time. Unlike me, many Vermonters are thrilled by winter.
But don't mind me. If you ski, snowboard, skate, ice fish, or snowmobile, you're in a winter wonderland.
Vermont hosts 20 Nordic ski areas, with varying prices and amenities. Cross-country skiing trails are also plentiful; recent count shows more than 30 designated areas.
If you are not athletically minded, there are still many activities to explore during the chilly days. Concerts take place all year long, as do plays and various film festivals.
Many B & B's have fireplaces, shelves of books and DVDs, mugs of hot chocolate and, sometimes, a cuddly cat to borrow.
One of the newest slogans in Vermont, imprinted on T-shirts and on bumper stickers, is "Keep Vermont Weird."
Yes, we are somewhat unconventional for the U.S., but not weird in a bad way — in a friendly, green, healthy way.
Vermont is idyllic. And it is always beautiful. There are cows, horses, sheep, llamas, alpacas, wild birds and critters to see.
Keep an eye out, especially, for white-tailed deer, raccoons, coyotes, red foxes, skunks, a variety of hawks and wild turkeys.
You might be lucky and spot the larger, more exotic moose or black bear.
Bring a camera, a drawing pad, and a journal, and open your mind to surprise and enchantment. You'll slow down a little, but, if you're curious and adventurous, you'll never be bored.
If You Travel to Vermont
Vermont Tourism
vermontvacation.com
Author Bio: Deborah Straw, a semi-retired English professor, lives in Vermont with her husband, a landscape painter, a dog and two kittens. She is the author of two books of nonfiction, Natural Wonders of the Florida Keys and The Healthy Pet Manual, both dealing with nature/animals. When she is not in Vermont, she is often in Paris.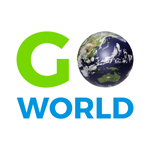 Latest posts by Go World Travel Magazine
(see all)