As someone who travels the world exploring luxury travel, I've experienced a lot of airport lounges. Beyond stylish surroundings, room to sit down, strong Wi-Fi and an ample supply of good food, it can be hard to stand out from the pack. The exception is the truly wonderful, over-the-top Turkish Airlines CIP lounge at Istanbul's Ataturk Airport.
The huge, two-level airport lounge offers a bewildering amount of places to relax, things to do and stuff to eat. It really succeeds in providing something for everyone, whether you want to relax, work, eat, play games, etc. There's a large library with a pool table. If you want to watch a movie, there's a theater with sumptuous home theater seats and a popcorn machine. One of my favorite things to do is play a round of golf in the golf simulator. There's a giant video screen and a TrackMan shot tracker and system is loaded with all the famous courses in the world. You can just hit balls at a driving range or play a full 18 holes at Pebble Beach as I love to do. A full set of golf clubs is provided. Gamers will want to check out the two Sony PlayStation 3 units or test their skills on the Istanbul city Scalextric slot car course. Feeling tense? Why not make use of one of the roving masseuses who do a nice head and neck massage right at your seat. Full massages can also be done in the lounge's massage room.
The lounge is filled with food stations, offering a mix of snacks, Turkish specialties and full hot entrees like lamb and kebobs. There are also mezze stations, filled with delicious hot and cold Turkish appetizers. When you get thirsty, there are also many drink stations with racks of beverages filled with soda, water, juices, wines and beers.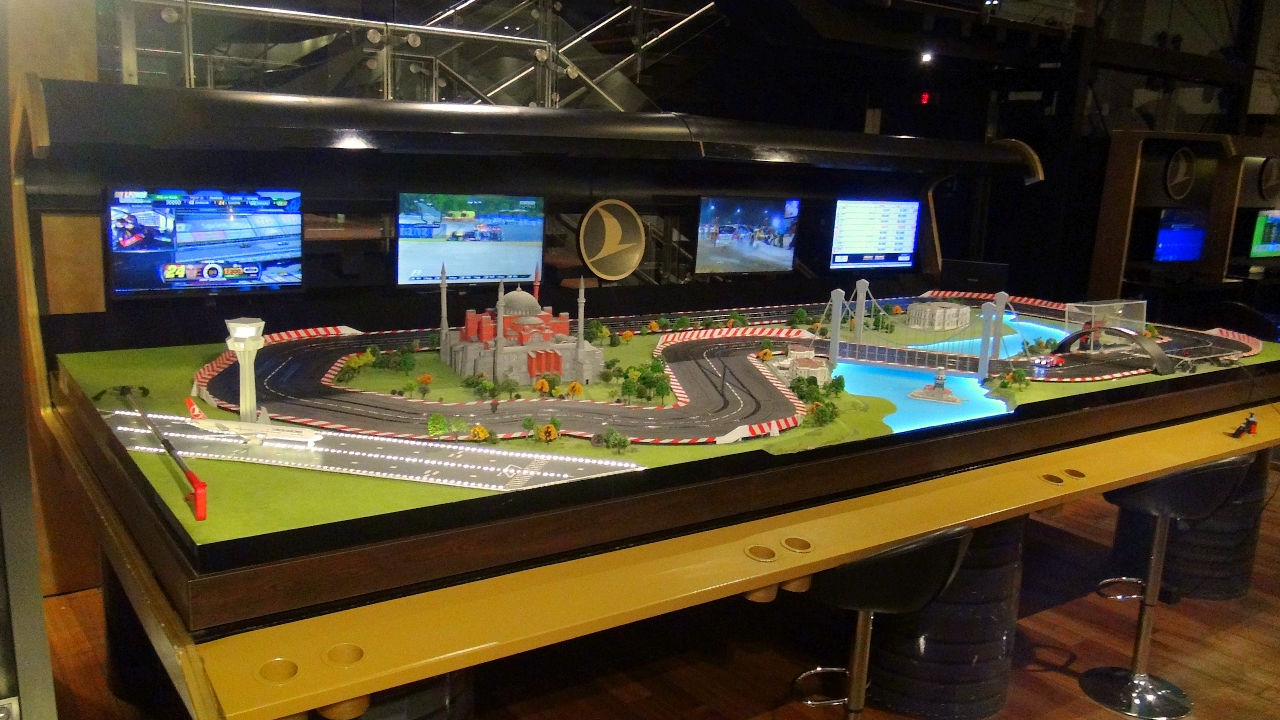 It just gets better. If your flight was over eight hours and your layover is at least four hours, you can make use of one of the hotel-level private suites. Each has a shower, a desk and a small bed, perfect for catching some sleep. There are also a series of luxurious marble private shower rooms which can be reserved by any traveler.
Kids have their own section with games, a play area and TVs playing children's programming. There are several supervised play areas where children can be left to enjoy themselves while mom and dad sample the food and drinks.
Beyond the lounge, Turkish Airlines provides what I think is the best, foodie experience in the sky, especially in their Business Class cabin. Each long-haul international flight carries its own flying chef, complete with tall white chef's toque. Turkish specialties are on the menu, with a nice range of mezzes or appetizers to start. The main courses are excellent and there's a wide dessert selection and a great wine list. The airline serves over 220 destinations around the world and is a great, economical option for those heading to Europe, Africa, Asia and the Middle East.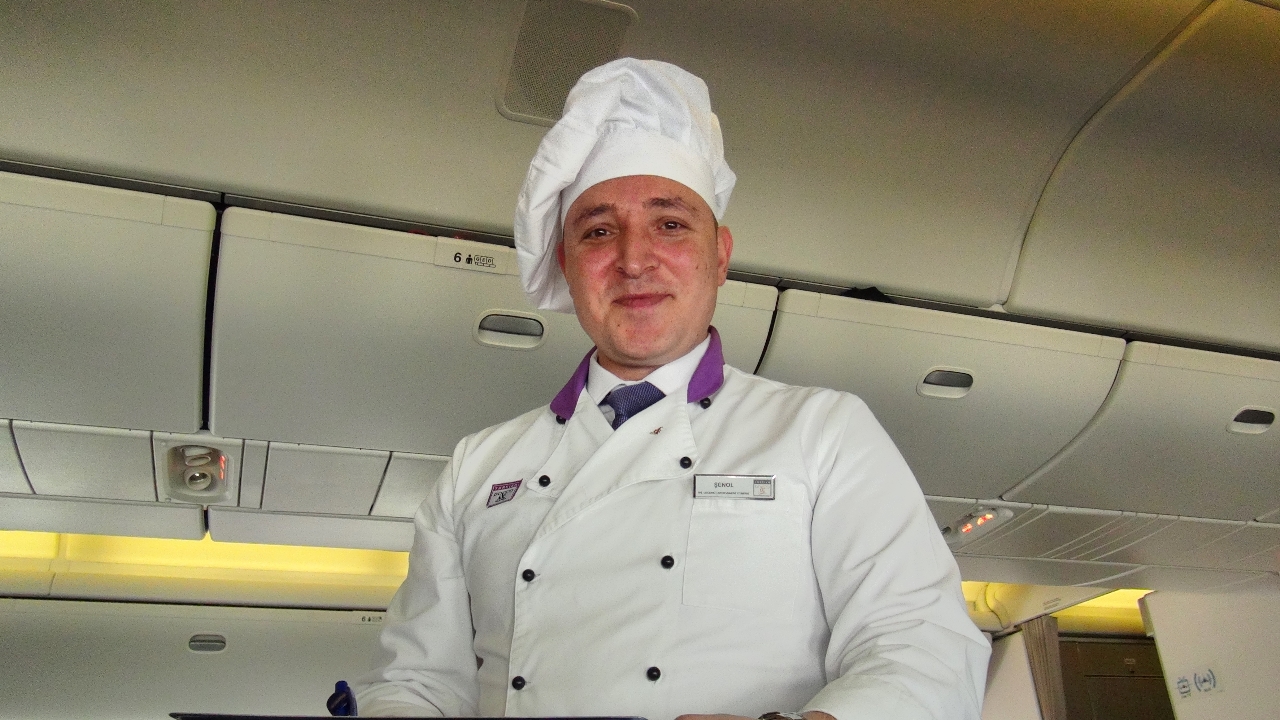 I enjoyed the lounge during my recent African safari adventure, I flew Turkish Airlines from LAX to Istanbul and then to Nairboi, Kenya.
Read more of Freddy Sherman's take on travel on his Go World Travel Blog. You can also follow more of his adventures at luxuryfred.com blog and on his YouTube channel.