My restless feet need to move. I've wandered from the living room to the office to the kitchen, eager to find something new in days that blur together.
It's been almost a month since the stay at home order was issued. A global emergency, affecting all of us, has swept across the world, sucking up everything in its path.
The layers of loss in its wake have cut deep. Colorado Governor Polis calls April "the lost month" and so it seems to be. Lost jobs. Lost income. Lost lives.
We're all coping the best we can, and I know I'm not alone. The best defense is to stay at home, and so we do that, hoping to slow the illness.
My well-used suitcase sits in the corner, gathering dust. My passport, tattered from use, lies dormant in my dresser drawer.
Outside I see the signs of spring — yellow tulips, purple crocus and tiny green buds on the trees. They're signs of hope, but they make me homesick. Homesick for Vienna.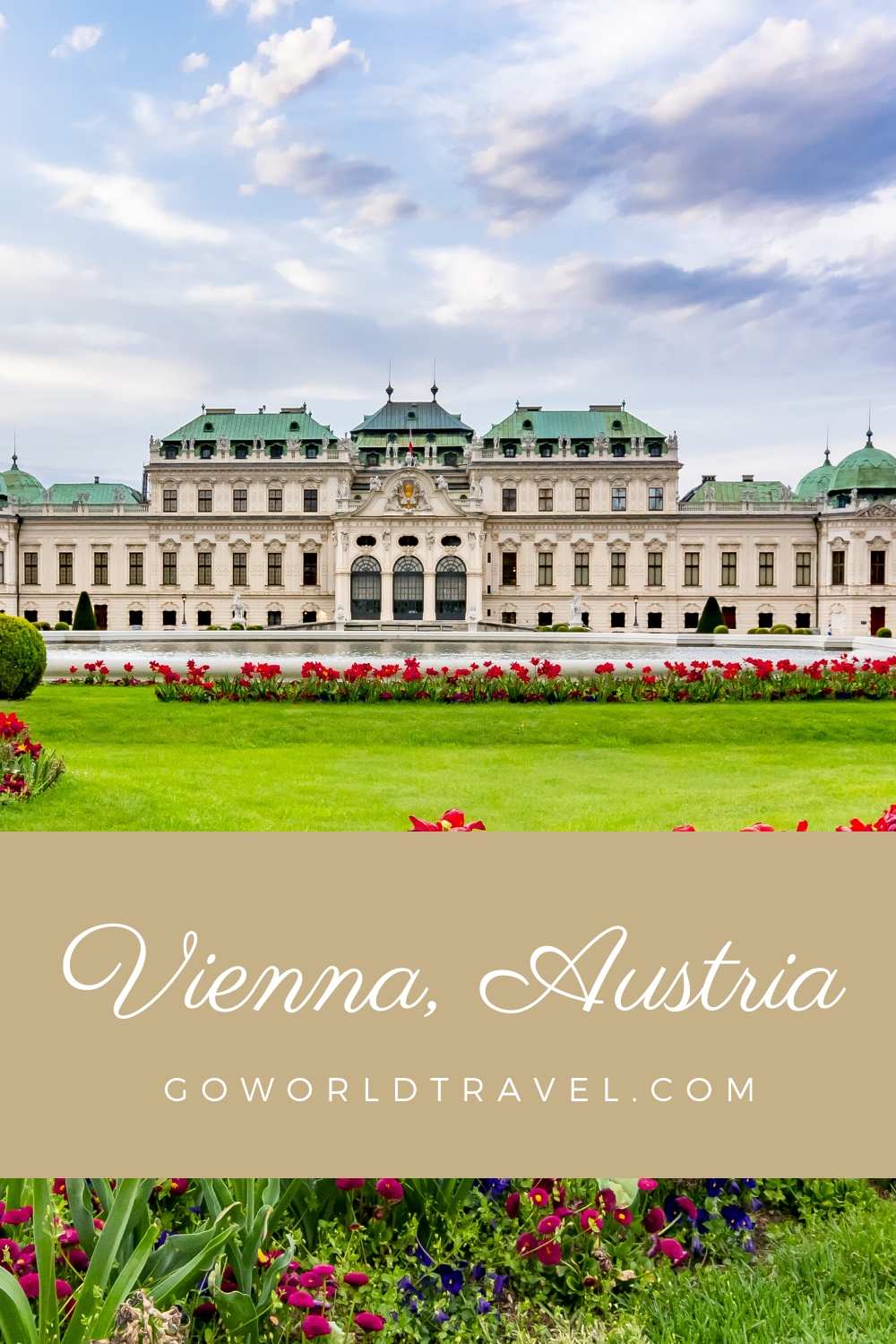 Spring in Vienna is something special, and at this time of year, I'm usually there.
Last April, I arrived in time to see Mother Nature's spring show, an experience I appreciate even more now.
Last Spring in Vienna
The early morning sun cast soft rays across the city as I stepped out of the Grand Ferdinand, the boutique hotel that was my home for the week in Vienna. The hotel is in Vienna's First District, the heart of the city, and I was eager to go exploring.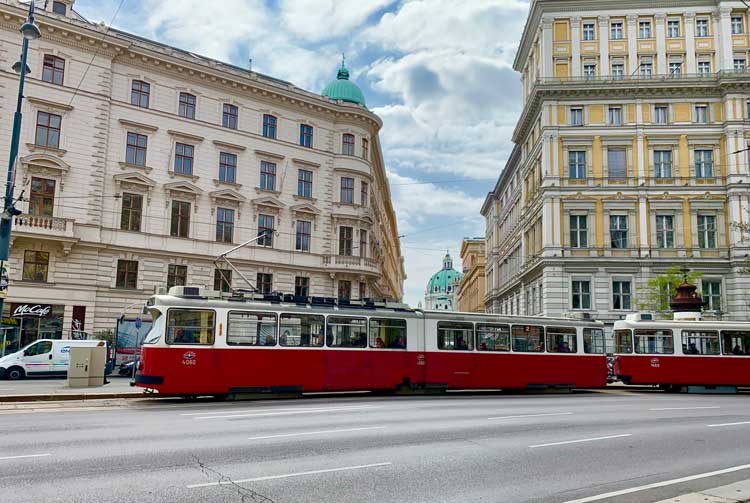 A red streetcar streamed past me, its soft rumble echoing in the street, and I considered running to catch it. But I had just arrived in Vienna, and I was eager to get reacquainted. I decided to walk instead.
I love the feel of Vienna in the morning. The smell of baking bread and rich coffee wafted through the warm air, as all around me the city stirred with life.
On the left, I watched a waiter setting up patio tables and chairs that would soon be filled, while a flower vendor straightened blooms on display.
Long ago, the city had captured my heart when I was an exchange student studying abroad in Vienna. At first, her genteel ways had seemed foreign to a 19-year-old from the American West. I couldn't understand her dialect, with its distinctive lilt, and her customs baffled me. As the city bustled with life, I felt stuck outside, as if watching through a hazy window.
But as the days passed, and I made new friends, they opened doors of understanding. The language, once a babble of intonations, became distinctive words, which I began to comprehend.
Slowly, I began to feel at home. When I had first arrived, I didn't like wine, coffee or classical music. But Vienna worked her magic, and when I left, all three were things I relished.
Isn't it funny how a place can change you?
Vienna's First District

It had been over a year since I've walked these roads, but my feet had not forgotten the way through the First District. When I reached the Vienna Opera House, I turned down Kärntnerstrasse, the city's famous pedestrian zone.
I had attended university in a school nearby, so I knew the street well. Centuries-old buildings, home to tiny bakeries, book shops and businesses lined the famous shopping street. Bright flower boxes hung from many of the windows, creating a colorful contrast with the ancient gray hues that pervaded the narrow avenue.
Like most European capitals, Vienna, Austria is a curious mixture of modern technology and old-world charm. But there all similarities end, for Vienna has a nature all its own.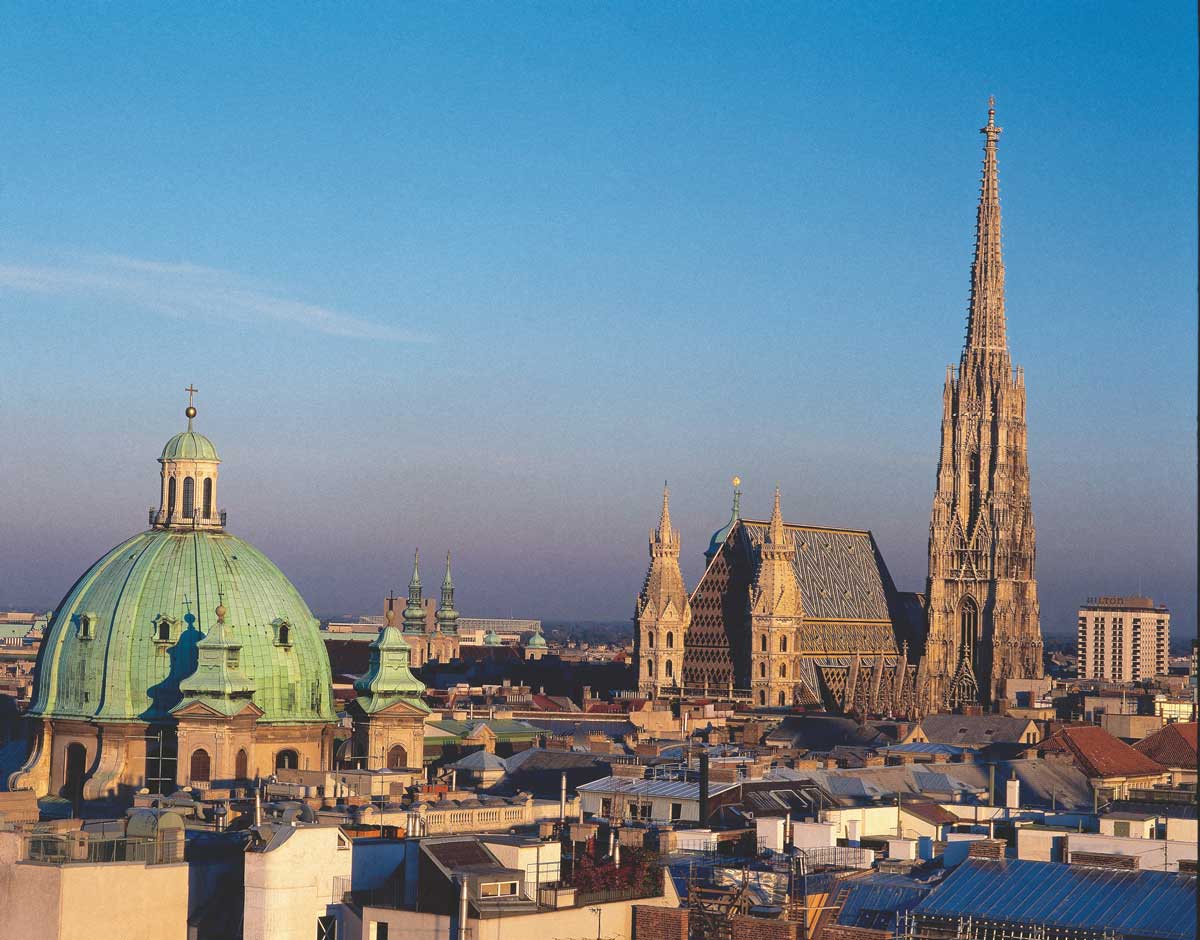 This multicultural metropolis of 1.8 million is known as the city of music, and for its famous coffeehouse culture, yet many visitors forget the town's royal past. For nearly 640 years, Vienna served as the heart of the mighty Austro-Hungarian Empire.
The ruling family, the Hapsburgs, stretched the fingers of their rule from Austria to Hungary, and even into what is now the Czech Republic. The royal family built beautiful palaces; ordered court composers (like Mozart) to write dramatic music; and ate the royal pastries that were invented just for them.
Those imperial ways can still be seen. History aside, today Vienna seemed more youthful and international than ever. I saw trendy vegan restaurants, international shops and modern designers. Vienna, it seemed, had grown even better with age.
St. Stephen's Cathedral

Yet some things never change, and I was headed to one of them – St. Stephens Cathedral, or Stephansdom, as the church is called in German.
The cathedral's familiar shadow stood tall over Stephansplatz. Streams of pedestrians bubbled up from the subway stop near the church and poured across the large town square.
St. Stephen's Cathedral has often been called the heart of Vienna. Rebuilt during the 13th – 15th century, the gothic church has a steeple 370 feet tall. Parts of the church were destroyed in WWII, but it has been lovingly restored.
On the outside walls of the cathedral. I saw remnants of the building's varied past – a round circle which measured loaves of bread for the local bakers, and the number "05″ etched into the stone wall for an Austrian underground resistance group during World War II.
Inside, I passed stained-glass windows and rows of lit candles as I neared the front of the church, where a mass was being said. I watched quietly, then headed back outside.
Schönbrunn Palace
I continued my walk through the First District, a bounce in my step. I passed the Hofburg Palace and the Spanish Riding School, then had an ice cream with the crowds at Schwedenplatz, a popular square along Vienna's Ringstrasse.
Eventually, I made my way to Schönbrunn Palace, where I met up with Stefan, an old friend. The stately royal palace was once the summer home for the Hapsburgs, and it's a popular attraction in Vienna.
But we skipped the crowds of tourists and strolled through the imperial gardens instead, passing pruned shrubbery, sculptures, fountains and colorful flowers.
Schönbrunn Zoo is also on the palace grounds. Founded in 1752, it is the oldest continuously operating zoo in the world. I've visited it several times with my friends and their little ones – and it's good – but today we had other plans.
In typical Austrian fashion, we enjoyed a long, leisurely lunch at the Gloriette, a structure in the palace gardens that was designed to glorify Hapsburg power. Today, it still stands on the hill overlooking the garden, but it's home to a patio café, the perfect place to while away the afternoon.
The Vineyards of Vienna
I had arrived in Vienna just as the vineyards on the edge of the city were awakening from their winter slumber.
Local vineyards, as well as the Vienna Woods, are easily reached via Vienna's modern and easy-to-use transportation system. From the First District, it took me only 40 minutes to go to the suburban town of Grinzing via the 38A bus.
From there, my friend, Gabriela, and I hiked up into the vineyard-covered hills. We followed the 3.4-mile Grinzinger-Steigs trail that winds from town through the vineyards.
The trail skirted along the Vienna Woods, sometimes heading into the forest before turning down rows of tidy vines. On the hilltop, we had a panoramic view of Vienna.
"It's so clear you can see the whole city," Gabriela told me, pointing at the scene below.
Below us, the Danube slowly wound its way through the Austrian capital. The Gothic spires of St. Stephen's Cathedral poked high in the air, and I could see the Prater, Vienna's Giant Ferris Wheel, in the distance.
Vienna's Love Affair with Wine
Vienna is the only city capital with a significant winegrowing area within the city limits – in fact, it has more than 1,700 acres covered in vineyards.
There are more than 190 winemakers, mainly in the Nussberg, Kahlenberg and Bisamberg hills surrounding Vienna. Even Schönbrunn Palace, one of the city's icons, has its own vineyards.
Wine tradition in Vienna runs deep. While Germany may have its beer gardens, Vienna has her wine gardens and taverns. In 1784, Hapsburg Emperor Josef II gave a special edict granting wine growers the right to sell their own wines – and the beloved local Heurige tradition was born.
Viennese Heurige are wine taverns where winemakers serve their own wine, as well as traditional homemade foods. Known for their atmosphere of Gemütlichkeit (coziness), many also have outdoor seating in gardens or courtyards where you can relax over a nice glass of wine and inexpensive dishes like dark bread with Liptaurer (spicy cheese) or other creamy spreads, potato, cucumber or carrot salads, sauerkraut and many types of roast meats.
Heurige are only open when they have wine to offer. When winemakers hang a bundle of coniferous twigs above their door and use the word, Ausg'steckt, that means the Heurige is open.
Thankfully, we were there at the perfect time.
Austrian Wines
Vienna produces mainly white wine, with Grüner Veltliner the most popular variety. Locals also love their Gemischter Satz, a wine made from a variety of grapes. Growers may plant more than 20 different grape varieties in their vineyard, and then harvest and press them together to create a unique Gemischter Satz.
There is great debate among my Viennese friends, but many of them like Gemischter Satz mixed with soda water to make a G'spritzer; others insist it should be enjoyed in pure form.
When the weather is nice, local wine taverns open small wine gardens in the vineyards, where they serve wine and small bites. We passed many of them on our hike – Wieninger am Nussberg, Mayer am Nussberg, Heuriger Sirbu – and each one looked tempting.
Heuriger Kierlinger
Eventually we reached our destination, Heuriger Kierlinger, a winegrower's tavern that has been run by the same family since 1787. The tavern's outdoor courtyard and guest garden were shaded by ancient linden and chestnut trees, an excellent place to enjoy the spring weather.
As we ordered wine and some of my favorite Austrian dishes, I sat back and looked around. It was good to be back in Vienna.
*****
Travel Today
The spring of 2020 has been a time that none of us envisioned. Right now, from lockdown, Vienna seems so very far away.
The world has shut down, hopefully only for a short time, but it's given me time to reflect.
The ability to travel is something I've always assumed a right, but now I know that visiting places like Vienna or Sydney or Siem Reap is a gift, an experience to be savored.
And I won't take it for granted again.
For now, I head down to the wine cellar, where I find the bottle I wanted – a Grüner Veltliner, a dry white wine that is produced in Vienna and was purchased on my last trip.
I pull out a glass and head out on the porch. In the waning sun of a Colorado spring, this is how I can experience Vienna.