This used to be as far as you could go. Tangier was the last stop on the ancient Mediterranean ferry line that began on the shores of Syria and Palestine and called at Rhodes, Alexandria, Rome, Libya's Leptis Magna, Marseilles and Barcelona. Beyond here there were either dragons or you simply fell off.
It's been some time since they took down the "There be Dragons" sign on the outskirts of this Moroccan city and replaced it with the glowing McDonald's M, but even until relatively recently this whitewashed pearl on the northwesternmost point of Africa simmered with a slightly end-of-the-world feel. The city was an international zone where some came with the specific purpose of getting lost. Bogart went to Casablanca, but it's clear the inspiration came from Tangier.
Years after the last drink was served in Rick's Cafe, rock stars came looking for other ways of getting lost. Amid the haze, they ended up finding funky Gnawa musicians and taking them out on the road with them, giving the world tastes of the fusion that would become trance music. Jimi Hendrix stopped by en route to his Castle Made of Sand in Essaouira, while Beat poets came for similar reasons and ended up fixing Naked Lunches in author William S. Burrough's haunt, the El Muniria hotel.
Hippies and hipsters might have been the most recent stars to spread their notoriety over Phoenician Tingis, but it was a local boy who first spread its name beyond the Levant. The young man saw it in completely opposite terms from those running away: as a beginning rather than an end.
A traveler who set off on a pilgrimage to Mecca that would end up being the longest ever recorded journey, that is, until the invention of the steam engine, which made camel trains and sailing ships passé. The year was 1325 and the wanderer, Ibn Battuta.
I had come to Tangier on a pilgrimage to his tomb and to see what might be left of this traveler's spirit and how his legacy fit in with the modern-day boom town replete with skyscrapers and row upon row of new beachside construction.
At first glance, the ancient traveler seems ever present. You can step off a ferry from Spain with his name emblazoned on the side, book a flight at the numerous travel agencies that boast his name, bed down at his hotel and even get a quick shave and a haircut at his coiffeur. All of which seemed easier than finding someone who had the key to his tomb.
It used to be that the only way most travelers came to Tangier was by sea. Ibn Battuta himself once disembarked in the nearby resort town of Asilah. Ferries ply the strait of Gibraltar every other hour, moving merchandise and people in a metaphoric flow that symbolizes the place, somewhere between Europe and Africa.
Whether you took the fast ferry or the slow one, every traveler had a tale of stepping off the dock in Morocco and being met by hoards of new-found "friends" wanting to help them into a taxi, find a hotel or even discover what the rock stars were coming for, all, of course, for a price.
A few of those anecdotal new-found friends still eagerly wait for fresh prey to step slightly confused off the boats, but their numbers and past zeal have been drastically diminished by new low-cost flights with companies like easyJet, airberlin and Ryanair bringing in thousands of tourists each day from Madrid, Paris, Brussels, Milan, Vienna and Berlin.
The Moroccan authorities themselves have decided to get halfway serious about limiting the hassles that tourists visiting the city, and Morocco as a whole, face. Taking their cue from the intensely touristy beaches that lie just 20 kilometers (12 miles) north across the water in Spain and the massive revenue they represent, the government is finally getting around to reining in the infamous "faux-guides" who at times turned visits to Morocco into frustrating tri-lingual insult matches and gave travelers a completely skewed vision of genuine Moroccan hospitality.
With the arrival of the low-cost flights, boutique hotels have also sprung up out of the warren of lanes in the old city to complete the oriental weekend getaway fantasy. Beautifully refurbished "riads" offering views across the strait and authentic hammams have been added to the still present accommodations that Burroughs once knew and that older backpackers might remember from 20 and 30 years ago.
The new coats of whitewash that give the boutique hotels their Mediterranean dazzle have also been splashed over the medina, or old city. Once-crumbling old houses are being renovated behind casts of wooden scaffolding, and the kasbah, the walled fortress that surveys the bay, is getting a much needed facelift.
The real boom, however, lies outside the Thousand-and-One-Nights walls of the medina. Tangles of cranes sprout like bamboo reeds just beyond the cleaned-up white strip of beach. As the Spanish property market crashes and burns, investors are parachuting across the sea and holiday homes are springing up everywhere.
Multinational companies, fleeing the growing wages and increased environmental controls in neighboring Spain, also are setting up shop on the outskirts of the city, bringing with them an army of expat managers from Madrid, Barcelona and beyond. Ten years ago you might have been addressed in French as you entered a shop, but now the tourist lingua franca is that of Don Quixote. Gourmet restaurants have followed in their tracks and pepper the new town, delivering fusion tapas to upper crust locals and expats alike.
One thing that hasn't changed since Matisse studied this city's unique blue is the sheer pleasure of sitting at one of the tables back in the medina at the Cafe Tingis on the Petit Socco, drinking mint tea and watching half the world go by. Times have changed, but the cast of characters amid the Babylonian swirl of languages is still enough to infuse many a travel diary with some of the unpronounceable spices on sale at the nearby souqs.
Up the hill from the Petit Socco on the Rue Siaghine in one of the hundreds of shops selling colorful Moroccan Zellij tiles and Tagine plates I finally caught a fleeting glimpse of Battuta buried under a mountain of pointed yellow leather slippers.
Bargaining hard to get the price down to just over what I would pay for the same thing in Madrid's La Latina, I mentioned Ibn Battuta's Rihla to the young salesman, and his countenance suddenly softened.
"Have you actually read the book?" he asked incredulously.
"Of course, that's one of the main reasons why I'm here, to do a traveler's pilgrimage of sorts to his tomb."
"My father was a language teacher and I learned to read using that book. A very special discount for you my friend."
Just maybe Ibn Battuta's notorious travel luck had rubbed off after all.
The Tangerine traveler might not have recognized his native city when returning to it after a quarter century of rambling back in the 14 th century, but nor would a visitor who had been here just a decade ago. Change is definitely in the air.
This once-upon-a-time, end-of-the-line stop might lose in an all out beauty contest between Marrakesh and Fez, but for what it boasts, the imperial aloofness of the others can't touch. Faded rock star glory on a comeback tour set to Beat era poetry in an Arabian Nights setting. And if that isn't enough, the golden locks of sandy beaches are ready comfort for those who opt for this runner-up.
If You Go
Where to Stay
A quiet place in the middle of the action seems impossible, but try The Tangerina and see for yourself.
19, Riad Sultan
Kasbah,
Tangier, Morocco
Phone: +212 539947731
Riad Tanja, a boutique hotel in the heart of the old city
Rue du Portugal, escaliers americans
Tangier, Morocco
Phone: +212 39333538
Getting there
Low-cost flights leave almost every major European city, making weekend getaways possible.
Information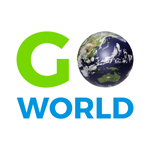 Latest posts by Go World Travel Magazine
(see all)