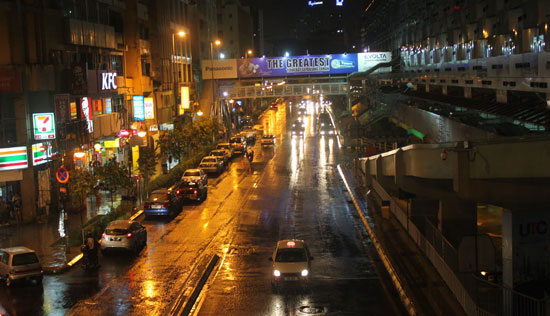 Kuala Lumpur (KL), the capital of Malaysia, is a bustling city with lots to see, hear, and taste. Other than traditional foodstuff and highrise buildings, the government is also trying to grow the artsy vibe of the city, and street art exhibitions are sometimes held, adding to the vibrancy of the city.
While KL does not have the old-school charm of Penang nor possess beautiful beaches like Langkawi, KL has its own unique beauty to offer. Here's what to do if you only have three days in KL.
Getting to Kuala Lumpur
The KL airport is a good hour away from the city center by taxi. If possible, opt to get to KL by tour bus, as these buses drop you right in the middle of the action. However, if flying is your only option, be prepared to fork out about 80rm for a ride to your hotel.
Day 1
It is likely to be late afternoon or evening by the time you get to your hotel and check in. The easiest way to get a vibe of the city is to start eating what the city has to offer. Simply hop onto a taxi, and ask to be taken to Jalan Alor (Jah-laan Ah-lo-or).
The food stalls are mainly congregated on one long street, and they serve everything from Black Hokkien Mee (thick yellow noodles fried in black sweet sauce), Bak Kut Teh (pork ribs in herbal soup) to satay (skewered BBQ meat).
For those with a sweet tooth, try out desserts Ice Kachang (shaved iced topped with syrup and served with red beans and assorted jellies) or Chendol (icy coconut milk dessert). A popular drink would be homemade Barley water, which is sticky, sweet liquid with chewy barley beans. If the stalls only serve barley drinks in cans, don't bother ordering it.
Navigating this street can be pretty daunting. There will be staff waving garish menus in an attempt to entice you in. Always make your way up and down the street several times, comparing prices and how well business is doing for each stall, before you pick one.
For those looking to get seriously stuffed, budget about 20 to 30rm per person including drinks and dessert. Set aside more if you wish to try seafood dishes such as drunken garlic prawns (prawns sautéed in Chinese wine) or spicy 'lala' (clams).
Once you're done with your meal, take a stroll around the neighbourhood. There are many night bazaar stalls selling everything from fake Tiffany jewellery to cheap rubber slippers. Knock yourself out. There are also many legit massage parlours here. Prices typically start from 30rm for a 40 minute foot-rub.
Day 2
If you're a history and culture buff, check out Masjid Jamek or Sri Mahamariamman. The former is a mosque and the latter is a South Indian Temple. Both places of worship are over a century old, and boost intricate architecture design. They make for fantastic photo opportunities, but beyond that, is the sense of togetherness and tranquillity that emanates from these buildings.
To get a feel of the inside of a mosque, head to the National Mosque (Masjid Negara). This mosque has been around since the 1960s, and visitors are allowed to step inside during non-prayer times. Try to dress appropriately if you plan to take your time sightseeing outside the mosque, which is beautiful with coconut trees and interesting sculptures. Robes are available for those who are not dressed appropriately but wish to take a look inside.
Later on in the day, make your way toward the Petronas Twin Towers, the iconic skyscrapers of KL. The towers stand at 170m above ground. It costs 69rm for a ticket to head up.
The view from the top can be breath taking on a clear day, but nothing beats seeing the city from such a great height in the evening or at night. Try to head there in the late afternoon to pre-purchase your tickets, and go back when it is darker to wait in line. For those who are scared of heights or did not budget for this, admiring the Petronas Tower in its colourful, sparkling glory from a distance at night is also amazing.
To kill time after purchasing your tickets, head to Suria KLCC Mall, which is right below the towers. This mega mall boasts has all types of stores to occupy you, from the tech-geek to the fashionista, or the foodie to the bookworm.
Window shopping and people watching while having lunch or dinner at one of the numerous restaurants and cafes here is a worthwhile way to spend your time. Watching the way they interact, listening to the sounds of them speaking and checking out what they like to eat is a good way to understand the people who call this city home. Don't forget that shopping malls are a way of life here.
Last Day
After soaking in the history of places of worship, checking out modern skyscrapers, and browsing through the mall, it is time to shop for some good bargains. Head to the KL Central Market, a multi storey marketplace that sells all kinds of souvenirs and handicrafts, as well as food and drink. Bargaining is a must here.
Always aim to cut about 50 per cent of vendor's asking price. If they disagree, simply step away and look for the same item in another store. There are so many things here to slowly look through it is easy to lose track of time.
Families with young children may consider visiting the KL bird park, a free-flight aviary. There are many peacocks walking around the sprawling grounds, and bird feedings at scheduled times. There are also mischievous monkeys in the park, so be careful with food and personal items. The food and drinks here are a little pricey, so be sure to bring bottled water and some snacks of your own.
If you will be in the outdoors, also bring along an umbrella or a raincoat, as the city is prone to short but heavy bouts of rain.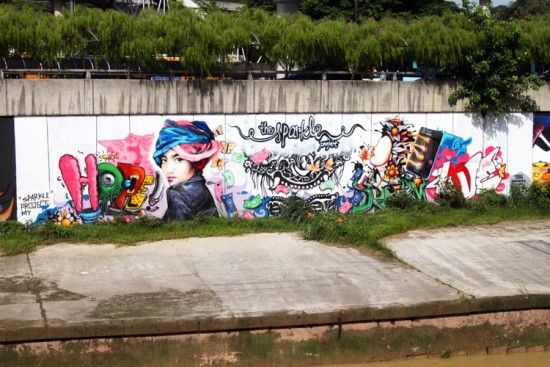 If You Go
More info on KL: https://wikitravel.org/en/Kuala_Lumpur
Visiting KL: https://www.tourism.gov.my/en/my/Web-Page/Places/States-of-Malaysia/Kuala-Lumpur
Street art in KL: https://www.asiarooms.com/en/community/travel-photos/street-art-kuala-lumpur/
Author Bio: Ling Xin is from Singapore, and likes cooking, reading and rehoming animals. A former print and online journalist, she now spends her time at asiarooms.com/en/community, where she travels and writes about her experiences. Also find her on twitter at @ohhellosailor.