Whether you are still sheltering in place or waiting to travel in the future, you don't have to forgo the feeling of traveling and exploring new places.
Here's how you can experience your favorite destinations from home. Check out these 20 Ways to Relive the Best Trip of Your Life.
Organize the Photos on Your Phone
Organize all those vacation pictures from Tokyo that you meant to put into an album or create a video. This will make you remember small details and put you in that place and time again.
Consider making a photo album right from your phone or desktop. There are many apps like Snapfish or Shutterfly that will help you do this. You can choose photos for the album from Camera Roll on your phone, as well as from Photo Stream or from Collections.
Select the photos you want, add text and then order your printed photo album. It will be a souvenir of your journey that will last for years.
Break Open Something You Were Saving
If you were waiting for a special occasion to unwrap that Cuban cigar or uncork that expensive bottle of champagne from France, now's the time to enjoy it. Close your eyes and remember where you bought or last tasted it.
Tune into Foreign Radio
Livestream radio or press play on a Playlist of music from Paris or Ibiza to remind you of your last trip there and feel like you're there. Music has the power to make us travel back in time and bring back happy memories of fun moments spent abroad.
Reconnect with Travel Friends
Remember how you planned on keeping in touch with that couple you met in Italy or that nice person you met eating at the bar in London but just ran out of time when you got back home?
There's never been a better time to Facetime so you can reminisce or send them those videos that have been hanging out on your smartphone. Recall the best trip of your life with your travel buddies.
Plan an Exotic Dish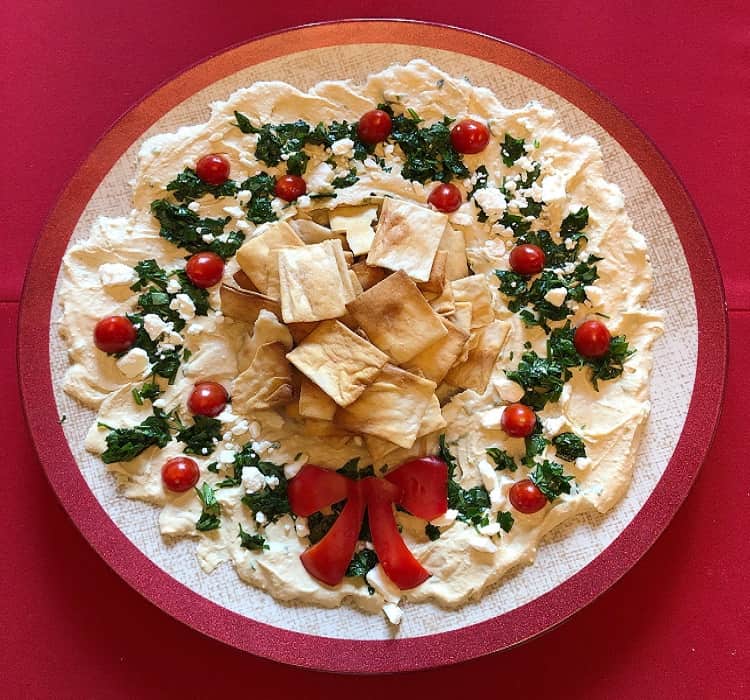 Missing some of your favorite dishes from abroad? Whether you decide to cook with different ingredients, order takeout from a local Spanish or Greek restaurant, or buy a selection of cheeses that remind you of a fantastic fromagerie you visited in Paris, use your taste buds to transport you elsewhere.
Check Out Webcams and Attend Virtual Events
If you have a favorite place in the world, check for webcams that stream live from there. You've probably never seen the spot so empty and beautiful as today.
You'll almost feel as if you were there, too. The same goes for virtual events such as the Sydney Biennale, the first major international art fair that went virtual.
Connect with Like-Minded People from Around the World
There is no stronger connection than the ones we feel to the people who share our interests and passions.
Search for Facebook groups around your interests or people to connect and engage with on Instagram. This way you will grow an international network of inspiring people from the comfort of your home.
Watch a Foreign Flick
Sometimes movies inspire you to travel someplace, but they also can transport you somewhere else without leaving your home. You can even watch them with your travel friends. Some ideas: Under the Tuscan Sun. A Good Year. To Catch A Thief. Cinema Paradiso. Out of Africa. Death on the Nile. Midnight in Paris.
Dress the Part
Instead of lounging around in sweatpants all day, you can get into your favorite caftan or that sari you bought in India and wear it with the bespoke pair of Capri sandals to feel like you're a world away.
Light That Scented Candle
If you brought back some incense or candles from the hotel you were last staying at, why not light them now? Scents have the power to carry us back in time right away.
Get A DIY Pedicure
Treat yourself to a luxurious pedicure like the one you've last experienced at the luxury resort in Thailand.
Put some water and lemon slices in a beautiful water bowl and treat your feet to a salt scrub, lime your nails in shape and put on your favorite nail polish. Essie's Fifth Avenue is a bright red-orange that spells like a summer holiday to give you some ideas.
Start Baking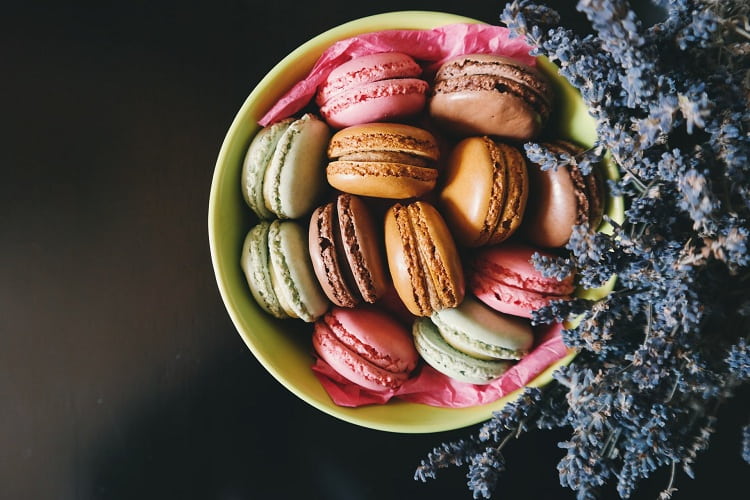 Do you miss the amazing bread that you indulged on when you were last in Paris? Do you like Macarons?
Why not make your own? There are great books that you can find on Amazon and many YouTube tutorials teaching you how to do it.
By the way, many cooking class owners and pastry chefs have started streaming live on Instagram or Facebook from countries around the world. Join them an enjoy this fun connection. There's never been a better time to do a virtual cooking class that has the power to carry you away.
Take Out Your Most Precious Souvenirs
If you like to bring back beautifully designed home accessories, now is the time to use them. Take out the favourite pieces that you brought from the Best Trip of Your Life.
Decorate your table using the beautiful ceramics from Shanghai or that expensive teapot you brought back from Malaysia.
Make every day a Sunday. By looking at your treasures, you'll not only remember the stories of the people that you bought it fro. You'll feel almost as if you're right back there and relive the Best Trip of Your Life.
Learn to Speak a New Language
If you wish you were able to converse easily with locals in their language, now is the time to start learning it. By doing so, you'll remember the last trip you took to Italy, South America or France.
And depending on the method you choose you'll also get to interact with native speakers which might make you feel as if you've met them traveling. There are plenty of choices for all types of budgets. Here is one of the best favorite language learning apps.
Write A Book
If you have always wanted to write down everything you experienced on that last trip through Africa, your expectations and experiences, why not start writing a page or chapter every day?
This way, you'll get to relive your journey and remember the many lovely people that you've met. Start writing the Best Trip of Your Life.
Exercise Outdoors
Why not do Yoga in the park to bring back happy memories of your daily morning Yoga on the beach in Bali? This way, you'll remember not only the serene atmosphere back then but also your fellow Yogis and instructor.
Meditate
Use your daily meditations to make you travel back in time just by closing your eyes. Watch a movie of your last vacation, remember the amazing people you've connected with, the weather, the landscape, the incredible food and everything that made it special. This will bring a smile to your face, guaranteed.
This useful article can help you learn to stay fit virtually
Take Action
Vacations help us see the world differently. Remember the inspiration that struck on your last vacation, but you never got to take action?
Channel that energy and do it now. Why not start launching that blog now or look into starting that import business you had in mind? There has never been a better time to do so.
Watch Videos from All-over the World
Many people share videos about what they do online. Search for YouTube channels to follow to learn more about people and places whose work you admire. This way, you'll feel like you're there with them without ever leaving your house.
Subscribe to Your Favorite Travel Magazine, Blog or Podcast
Indulge in some armchair travel. Being confined to your home, you probably have time to read more magazines or digital publications again. Follow your favorite travel site, blog or podcast to receive a regular dose of travel inspiration.
Reading or listening to great travel stories of inspiring people, experienced travelers or tastemakers makes us almost feel like experiencing it for ourselves.
The beautiful images and stories they share get us dreaming about our next vacation and help us start making plans. It also helps us to remind the best trip of our life.
Author Bio: Silke Wolf is an international vacation concierge and founder of Local Insiders, a bespoke travel service that makes you feel like a local even when you are thousands of miles from home. Her customized travel experiences perfectly pair visitors with locals who are passionate about art, food, fashion, beauty, music and more.
Silke has been an avid traveler for decades and has visited over a hundred cities across the globe from Honolulu to Havana to Paris to Shanghai to Bangkok. She has connected with experts around the globe to create a network of more than 100 insiders to match with her clients.
Silke's travel advice has been featured on Addicted2Success, Business Travel Life, Thrive Global, She Owns It, CEO WORLD Magazine, Nomad Paradise and Travel Awaits. While she lives in Switzerland, Silke travels almost every weekend to find the unique sights, sounds, and tastes of regions that you won't read about in a guidebook.
Her mission is to help vacationers experience their dream vacation, discover the undiscovered, escape the crowds, and add a little magic to their time away.