PGA National Resort and Spa
One of Palm Beach's most prominent residents is Jack Nicklaus, the leader in most major championships won by any golfer in history. His 18 titles are spread throughout titles won at the Masters Tournament, U.S. Open, British Open Championship and PGA Championship. PGA National Resort and Spa, a 336-room golf resort in Palm Beach Gardens, where
Nicklaus also won a 1991 Senior PGA Championship title, is near Nicklaus' home and holds a piece of his heart. Nicknamed the "Golden Bear" for his blonde locks and previously grizzly physique, Nicklaus also captained the United States team to a 1983 Ryder Cup victory over Europe at PGA National.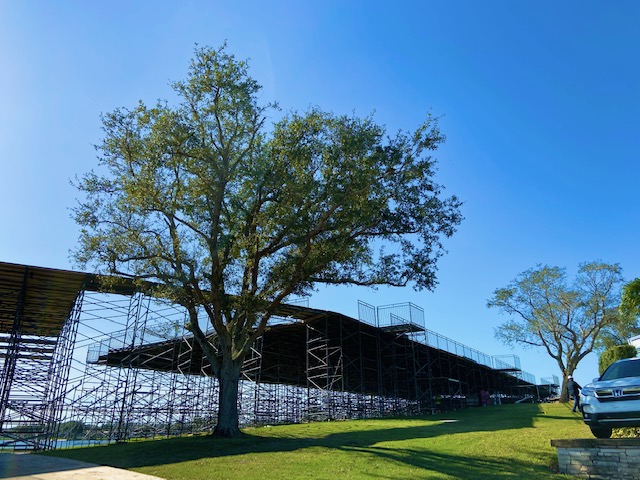 How to Meet Jack Nicklaus
PGA National is a great place to meet Nicklaus, particularly during the week of the PGA Tour's long-running Honda Classic in late February each year. Nicklaus, who lives nearby, serves as local host of the tournament.
"Jack is here at PGA National all that week and is on the NBC Sports telecast as a commentator, explained Jane Broderick, the resort's longtime director of golf.
Andrew George is tournament director of the Honda Classic. "Jack and Barbara Nicklaus do incredible charitable work down here in South Florida. They took over the Miami Children's Hospital in Miami became the Nicklaus Children's Hospital. The tournament raised $5.1-million for charity and the event starts with Jack and Barbara."
The Nicklaus star-power, plus the amenities of a luxury resort, draw big-name professional golfers to the Honda Classic. The presence of those players attracts bigger galleries and volunteers, which means more dollars for charity. "It's great to have a partnership with the PGA Tour. The crowds here during that week are unbelievable," said Jeffrey Mayers, Managing Director of PGA National, of what has become a social event for golfers and non-golfers.
"It's more than just a tournament. Everybody in this community dives in," said George. "Without the 1,600 volunteers we would not get it done as well. If we had to pay those volunteers minimum wage, we'd have to eat up $500,000 that would not go back into the community."
Kathy Casper, PGA National's vice-president of marketing, said the resort embraces giving back. "In addition to the Honda Classic there is a charity golf tournament here almost every week."
Bear Tracks are Big Shoes to Fill
The Nicklaus presence is evident even when Jack is not on property. The first thing guests who arrive at the resort's valet entrance see is a giant bronzed bear standing tall on its hind legs.
Resort guests who play PGA National's Nicklaus-redesigned Champions Course get to step in "the Bear's" paw prints and the footsteps of the PGA Tour players near the end of their round when they encounter the "Bear Trap," a series of some of the PGA challenging holes on the PGA Tour which create a dramatic ending to the tournament each year.
The "Bear Trap," the 15th, 16th and 17th holes (a par-4 sandwiched by two par-3's) is also marked by another statue of a bear on its hind legs and a plaque which reads: You are now entering the Bear Trap and a quotation from Nicklaus which reads: "It should be won or lost right here."
"Much like there is 'Amen Corner' at Augusta National Golf Club (where Nicklaus won six times) we have the 'Bear Trap,'" said Broderick, who admitted, "I have birdied each of the holes…but never on the same day."
Early in his very successful career, Nicklaus wrote a very popular instructional book and released a video series entitled Golf My Way which Broderick recalls, but she teaches golf to PGA National golf guests their way. "It's important to look at body type and capabilities. The golf swing is a very individual thing. We have golf instruction, five golf courses and a health and fitness club that is second to none," explains Broderick.
Playing with Presidents at PGA National
She got to see the action of a P.O.T.U.S. before Trump when President Bill Clinton came to PGA National. "I played the first eight holes before sunset on the Champions course with him. It was quite an entourage: three golfers, 18 golf carts, and Secret Service agents with Uzi sub-machine guns. But he was very much a gentleman and a pleasure to play golf with."
Long before he was President, Casper said Trump took an hour-long walkabout tour of PGA National Resort. "He was curious to get some of my opinions about spas," explained Casper, who said she had been to Trump's nearby "Winter White House," the very private by comparison Mar-a-Lago Club and Resort.
"It is an historic Palm Beach landmark property. We have held a 'Wine, Women and Shoes," charity event there," Casper explained. "At one point we did have to remind 300 society ladies that they do actually have to listen to the directions of the Secret Service agents," said Casper with a smile.
Crosstown Luminaries Cross Paths
Trump and Nicklaus, both officially South Florida residents, have met and played golf on several occasions.
"When Donald was focus on real estate development and golf, Jack got to know Mr. Trump. They collaborated on Ferry Point Golf Club in New York. It was built on a landfill with a view of the Manhattan skyline," said Scott Tolley, who has worked with Nicklaus for over 20 years. "The first time they played golf after Trump became President, Trump asked Jack how he thought he was doing in the role.
'Do you have to Tweet so much?' Jack asked him
'It's not very "Presidential," is it?'
'Well, you are the president,' Jack reminded him.
'I know,' said Trump…'but I just can't help myself.'"
Mar-a-Lago is not far from PGA National, but conditions can make it seem like it is.
"When the President is in town traffic sometimes comes to a standstill. One day I was going to the airport and I saw the President's Air Force One plane on the tarmac. It makes quite a statement," said Mayers.
Resort Living at PGA National Resort and Spa
Before taking the helm at PGA National, Mayers worked at resorts all over Florida – from Long Boat Key to Ponte Vedra.
"If you like the beach, golf, boating and culture, we have all of that in Palm Beach Gardens," he said. "It's a lifestyle here. People here are also very active in fitness and tennis, too."
PGA National's already pleasant spa – with its unique Waters of the World soaking pools with salts from France and Israel, is set to go under renovation and expansion as PGA National continues to be historic, dynamic and relevant than ever despite the recent departure of the PGA of America organization which recently relocated their headquarters from the non-descript office building visible from the resort's Fazio Course to Texas.
Activity is vital at the resort with a daily indoor/outdoor poolside breakfast buffet at Palm Terrace and Ironwood Steak and Seafood Restaurant, a classic and classy adventure in American comfort and cuisine…where you can eat like a President or a Bear.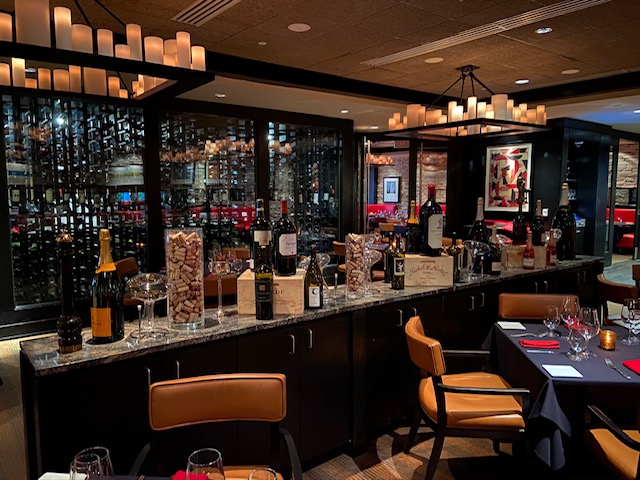 Michael Patrick Shiels is a radio host and travel blogger. Follow his adventures at GoWorldTravel.com/TravelTattler. Contact Travel Writer Michael Patrick Shiels at [email protected]
Latest posts by Michael Patrick Shiels
(see all)