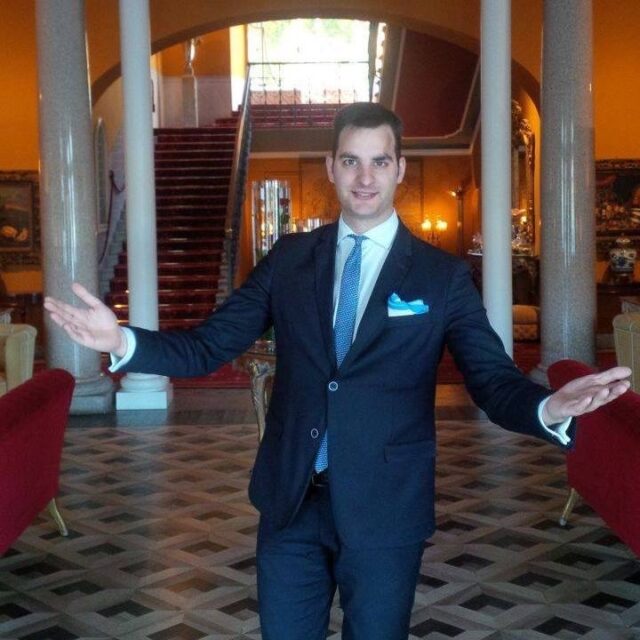 You may not recognize them, but the names Peader Hegarty, Silvio Vettorello, Virginia Irurita, Francisco Glaria Baines, Frederick, and Prince Ali are as important and iconic as le Tour Eiffel, the Taj Mahal, Diamondhead, and the Sydney Harbour Bridge.
Why?
Because they are real people who bring already exciting destinations to life…just be being who they are.
They are vibrant stewards of the travel industry by profession, but even more so by passion. They work and live in the places they love, but these people, and many others, have transcended their toils to become part of the fabric of places such as Dingle, Lake Como, Madrid, Pamplona, Paris and Amsterdam.
"It's the people that make a place something special," agreed Janna Graber, founder of GoWorldTravel.com
Shakespeare wrote that "All the world's a stage…and all the men and women merely players," and these people, though they are in supporting roles, are tourism stars.
I cannot imagine their destinations without them, nor can I even imagine them existing outside of those locations.
Here are six very special people who make a difference in their destination.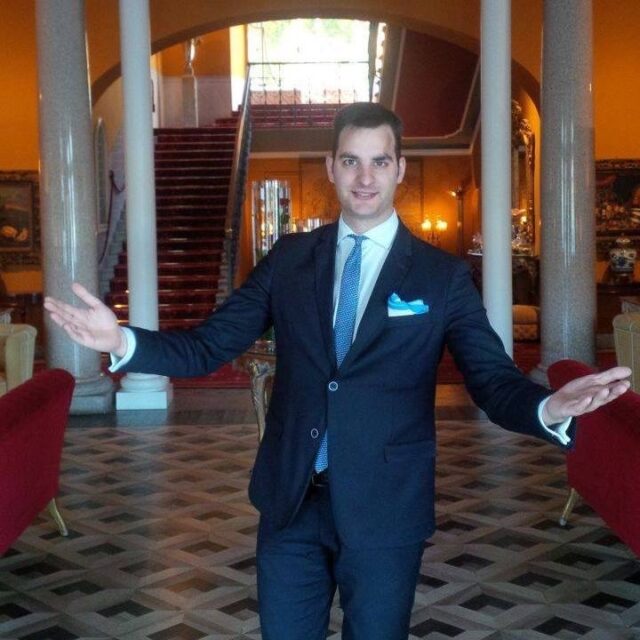 Silvio Vettorello, Grand Hotel Tremezzo, Lake Como, Italy
Sipping an Aperol Spritz under the festive orange and white-striped awning on the veranda overlooking Lake Como across from Bellagio, Silvio Vettorello told me that his walk to work each day at the historic Grand Hotel Tremezzo is a charming, old-world experience.
"I have a little house seven minutes walking from the property," he said. "It's in another very nice pedestrian village where they live just as they did 70 years ago. My 86-year-old 'Nona Celestina,' I call her, lives 35 meters from me and she checks me every single day when I pass by because the wants me to look perfect when I go to work.
"She is so proud I am the general manager of the Grand Hotel Tremezzo so she wants me perfectly dressed," he continued. "She checks my shirts to see if they are ironed and reminds me if I am running late. If I don't stop by in the morning, on my way back she will jowl me."
Peader Hegarty, Musician, Dingle, County Kerry, Ireland
Ask any local in the pubs in the picturesque, tiny fishing village of Dingle, Ireland, what they do for a living, and you'll find their standard answer to be, "As little as possible."
While Peader Hegarty, a longtime local legend, occasionally picks up freelance laborer gigs, but he's far more valuable as one of Dingle Town's true "characters" frequenting its authentic pubs such as Dick Mack's, an antique gem where the bartenders typically can forecast his whereabouts.
He plays haunting Irish music through his pipe between pints during sessions and personal busking. Hegarty also engages in deeply philosophical and political conversation – even when he happens to be "pissed" (Irish slang for "drunk"). I saw him, while holding onto the bar very late at Geaney's Pub on Main Street, deliver an entire poetic soliloquy…in French.
Virginia Irurita, Co-Founder of Made for Spain and Portugal, Madrid
"I like to do things in a beautiful way," Virginia Irurita told me across a picturesque pan of paella at on the patio at La Buganvilla restaurant in Madrid. The virus she caught is the "travel bug."
As an adult she discovered the infectious diary of her grandparents' 1914 honeymoon trip to Rome and Paris, and became so enchanted with the itinerary details they logged that she left her banking career to found Made for Spain and Portugal.
Her award-winning, custom, luxury travel advisor company, because the Irurita is indefatigable, has insider influence in destinations as diverse as Fatima and Ibiza.
Prince Ali, Bartender, Grandcafe Het Paleis, Amsterdam, Holland, Netherlands
While waiting for a very early connection to Nice through Amsterdam's massive Schiphol Airport after a cramped overnight flight, my irritated travel companion got in a spat. Some space was needed, so I sleepwalked into the Grand Café Het Paleis and slid alone onto a barstool.
For a bar in the middle of an airport concourse, it's a majestic, traditional Dutch cafe with a high ceiling, gleaming glass, polished brass and marble.
I was both down and nerved up, so I ordered up a glass of Heineken Extra Cold from the frozen tap as a breakfast beer.
When the amiable Egyptian bartender saw how fast I drank it down, the sweet man drew another one and served it with some enjoyable banter. I came to learn he'd lived in Los Angeles for a spell, was born on the fourth of July, and went by the name "Prince Ali."
By the time I rejoined my companion for the flight, I had a new attitude and a new friend. I never fly through there without a visit with Ali – even if just a tip of the cap.
Francisco Glaria Barnes, Running of the Bulls Guide, Pamplona, Spain
Standing on the cobblestone street in Pamplona, Francisco Glaria Barnes, a Made for Spain and Portugal guide, tried to prepare me to participate in the Running of the Bulls.
"What you need to know, and what I need you to understand before we go any further, is that if you run with the bulls you may lose your life," he said looking down at me through his glasses.
"You must please look into my eyes and confirm to me that you fully understand the danger involved in El Encierro and that you take full responsibility for the risk of serious injury or death which can come from running with the bulls. Do you?"
I had come all that way and was there in my all-white garb with my red neckerchief on and had swallowed some sangria, so I said, "Si."
"Alright, then, I will explain to you now how to run with the bulls in the safest possible manner," he continued. "This will not eliminate the danger. Many people are gored each year. But I will teach you the best chance to make it through."
"Do you run with the bulls?" I interrupted Francisco.
"Me? Yes, I ran with the bulls many times when I was younger. I have been hurt a few times but nothing too serious."
"You don't run anymore?" I asked.
"No. No more. No more running for me."
"Why did you stop running?"
"I stopped running the very day my wife gave birth to our first child. Our son."
I gulped.

Frederick and the Cast of Lapin Agile Cabaret, Paris, France
Without spoiling the surprise that is the tiny, traditional cottage known as Lapin Agile at Rue des Saules and Rue St. Vincent across from Le Clos de Montmartre in Paris, it is safe to say it is a fully immersive, interactive French cabaret experience because of the gusto of the vivre performers and the participation of the petite number of patrons.
Most nights at 9:30 pm, the shoulder-to-shoulder common table seating fun begins with a glass of sherry in the darkened room, which historically had its diminutive door darkened by the likes of Pablo Picasso and Vincent Van Gogh.
Singing, accordion playing, joke and storytelling, arm-in-arm singing-along and surprises thanks to the small cast of characters make this the best and most timeless, earthy, authentically French experience one can have in Paris. Do you know the words to "Alouette," or "La Vie en Rose, mon ami?
Author Bio: Michael Patrick puts you in the starring role at intriguing settings. He's galloped the globe as a radio host, author and travel writer catching up with business titans, world leaders and assorted glitterati, including Richard Branson, Robert De Niro, Oscar De La Renta, and Jennifer Hudson. If you, too, want to sip shaken vodka martinis in the Casino de Monte-Carlo or plunder Pamplona in the footsteps of both the bulls and Papa Hemingway, read Michael Patrick who likes life to be…larger than life. Read more of his blog at The Travel Tattler

Latest posts by Michael Patrick Shiels
(see all)