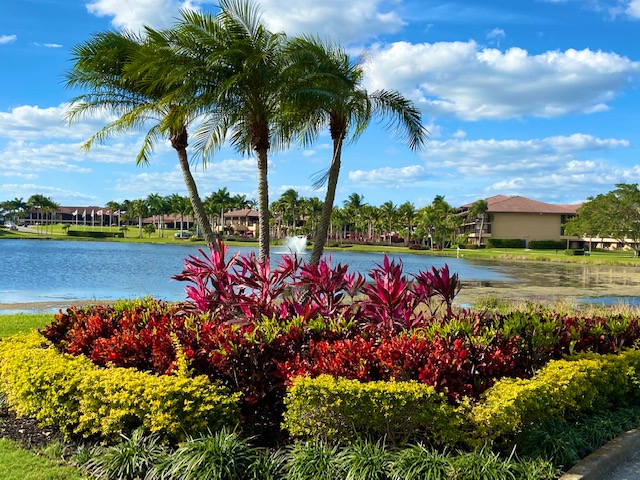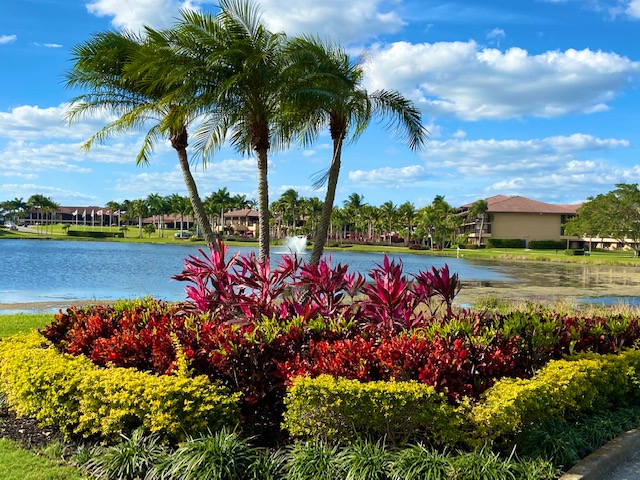 Palmer was known as "the King," and Nicklaus "the Bear," but tourists found each of them friendly and approachable.
The Golden Bear is in his golden age as Jack Nicklaus, golf's greatest player ever, has turned 80 years old.
The King, Nicklaus friend and rival Arnold Palmer, turned 80 in 2009 and passed away in 2016.
Jack Nicklaus and Arnold Palmer
The two iconic American legends were rivals in both professional tournament competition and golf course design. While both Nicklaus and Palmer came from the north – Nicklaus from Columbus, Ohio and Palmer from Latrobe, Pennsylvania – each wintered and settled in the Sunshine State: Nicklaus in Southeast Florida and Palmer in Central Florida.
Golf tourism in both the Palm Beach and the Orlando areas has become even more of a draw because of their active, approachable and enduring presences and legacies.
Vacationers and PGA Tour Players Follow in the Steps of the Stars
Fans flock to the Florida resorts Nicklaus and Palmer are associated with for more than just an opportunity to experience their golf course design work. Vacationers make pilgrimages to PGA National Resort and Spa; the Palm Beach gardens resort where Nicklaus redesigned the historic Champions course to make it suitable for the world's best players who compete in the PGA Tour tournament staged there each winter. Nicklaus gave the course some claws, too, creating the "Bear Trap," a grizzly stretch of three holes players must challenge as they come down the stretch near the end of their rounds.
Palmer's wintertime office was a crow's nest above the golf shop at the Bay Hill Club and Lodge, a boutique golf resort in Orlando which hosts a PGA Tour event each March now named the Arnold Palmer Invitational. Palmer won green jackets for his victories at the Masters Tournament, so similarly, the winner of the Arnold Palmer Invitational slips on a button up cardigan sweater in homage to Palmer's favored piece of apparel.
Iconic Brands and Figureheads but also as Real as they Come
Though Nicklaus and Palmer have not competed in professional tournaments in many years, images of the men, and even their corporate logos (a bear and an umbrella), remain instantly recognizable. But while icons, they are flesh and blood men with big hearts, as two men who worked closely with each of them know very well: Scott Tolley for Nicklaus and Roy Schindele for Palmer.
"I love him. When I lost my father unexpectedly the first call I got was from Jack. Jack and his wife Barbara are like parents to me. I am very loyal to him and I have great respect for both of them," said Tolley, has worked for Nicklaus for 23 years. He is now manager of Nicklaus and serves as Executive Vice-President of the Nicklaus Family Office. "It is very much a family business."
Tolley said Nicklaus, as a player and a boss, has a keen but selective memory. "Once he resolves an issue, he moves on. As for his days as a player, he only vividly remembers his wins. I recall a time a reporter asked him about the time he battled Tom Watson down the stretch at the Open Championship in the famous 'Duel in the Sun' at Turnberry.
'I lost,' Jack said.
When the reporter asked him to recall the details, Jack answered again, 'I lost.'"
In 1999, when Tolley was soon to get married at Bear Lakes Country Club, the West Palm Beach club with 36 holes of Jack Nicklaus Signature Golf, he made the mistake of asking Nicklaus what his member number was at Bear Lakes.
"Jack just looked at me as if that was a rhetorical question… and then he held up his index finger," Tolley laughed. "Of course, I should have known he was 001."
Nicklaus was being playful, because, according to Tolley, Jack, although fiercely competitive, does not have a large ego.
"When Jack is hired to make appearances or give a speech, his only demand is that he not be picked up or driven in a limousine. He thinks that is pretentious," Tolley revealed.
Nicklaus in Demand…Without Demands
Limo or not, Nicklaus is sports royalty and receives many invitations, which Tolley handles. And there are the occasional unique ones that offer some amusing moments when he makes the ask of Nicklaus.
"For a long time, my favorite was when Jack was asked to be the center square on 'Hollywood Squares.' Then, a couple years ago, I got a call from ABC asking if Jack would compete on the show 'Dancing with the Stars.' I held on to the ask for a little while, and then presented the opportunity to him during a Nicklaus Companies Board meeting, complete with a power point and everything. With a straight face I told him it could be the single greatest PR opportunity since his win at the 1986 Masters. Jack and the Board heard me out, then he looked at me, and finally asked, 'Are you serious?!' Of course, I wasn't, but it was fun pretending I was. Jack and everyone got a kick out of it."
Palmer was a Premier Promoter
Palmer was the sports world's original promotional figure. He and his friend Mark McCormack, who founded IMG Sports Management, literally invented sports marketing by arranging deals for Palmer to endorse and be a commercial pitchman for companies such as Penzoil, Cadillac and John Deere. But Palmer most loved promoting his Bay Hill Club and Lodge. Schindele, who is now executive director of sales and marketing for Mission Inn Resort and Club just north of Orlando, served in that same role for Palmer at Bay Hill for 14 years.
He said like the Nicklaus organization, Palmer's company was indeed a family business. After Palmer's passing, Schindele is now working for another Central Florida golf resort – Mission Inn, a longtime Florida favorite with two golf courses about 35 minutes north of Orlando. "The Beucher family, for whom I now work, shares similar traits with the Palmer family. They truly care about their guests and employees," he said.
Arnie's Army Emulates Palmer at Mission Inn
Of course, golfers at Mission Inn love hearing Schindele's stories about Palmer.
"I get goose bumps thinking about the attention Mr. Palmer gave each individual person he met. A five-minute stop would turn into half an hour. We would encourage resort guests to say hello to him at breakfast and he was always happy to greet them and take photos with them. Most people were terrified to do it, so we broke the ice for them," Schindele recalled.
"He ate all his meals at the resort so I'd watch him come in the front door and there'd be a group of people sitting in the lobby who would notice him and suddenly sit up taller. It would just take one person to ask for a photo and once the cork was popped everyone wanted a photo or a group photo. Sometimes it snowballed into autographs. Mr. Palmer always had a Sharpie in his pocket, ready to go, and he was never too busy to stop and talk to people."
Schindele said Palmer's attitude trickled down into the culture of his business and that his staff at Bay Hill, from the chef to the bellmen, tended to stay for decades, just as they do at Mission Inn "That tells you something about how he conducted himself in business."
Schindele said he interacted with Mr. Palmer every day.
"He wanted to know who was on property and get a report so that if he was on the driving range, he could mention the person or group by name. He was hands on."
Visitors often got to see Palmer in action playing golf. But even if he wasn't playing sometimes, he'd go out on the golf course on a cart at and roll to a tee to surprise guests just as they were about to hit their tee shots.
'Okay, let's see what you've got!' he'd call out. The thrill would stay with them for a lifetime.
Custom-Built Golf Course: King's Privilege
While Palmer's golf architecture company designed courses all around the world, he would occasionally make tweaks to his home course at Bay Hill, according to Schindele. "I asked him why he was moving a bunker back farther from the tee on the 10th hole. He answered, 'As I have been getting older my drives have been landing in that bunker more and more often! So, I had it moved back'
It was nice to be the king," Schindele said with a smile.
Nicklaus, like Palmer, has designed golf courses at resorts and clubs around the world. He is a fan of Pebble Beach Golf Links near Carmel, California – a course Palmer, ironically, bought and owned.
Michael Patrick Shiels is a radio host and travel blogger. Follow his adventures at GoWorldTravel.com/TravelTattler. Contact Travel Writer Michael Patrick Shiels at [email protected]
Latest posts by Michael Patrick Shiels
(see all)