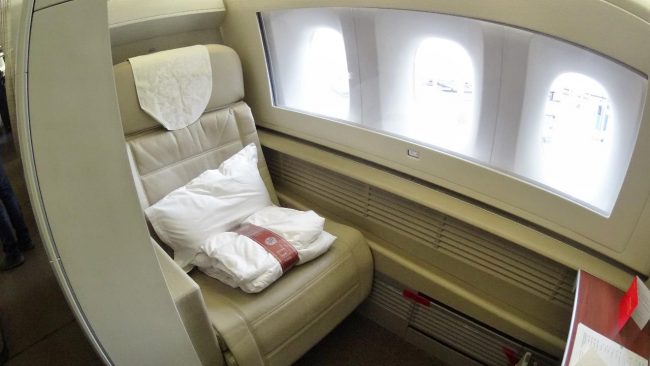 Travel to Shanghai, China
Looking for the most direct, most luxurious way to get to Shanghai? Many airlines fly direct to Shanghai from the US but only one has a First Class section with individual private suites. China Eastern Airlines connects the US and Shanghai with daily, direct flights from LAX (2X), JFK (2X), ORD, SFO and HNL. From Shanghai PVG, they then fly to over 200 destinations in China and Asia.
Luxury Travel Between the United States and China
I had a chance to fly the airline to Bangkok from Los Angeles, via their hub in Shanghai. Although I flew in Business Class, I had a chance to sneak up front before we took off to check out one of the six First Class suites. The suites have high walls and a door that can be closed for complete privacy. The sumptuous, soft leather 26.5-inch-wide seats become a flat double-bed. For entertainment, you have a 24-inch touchscreen LCD with an excellent catalog of on-demand entertainment. First Class passengers also receive limo service to and from the airport (for most airports). It's very cool as it really feels like you're in your own private little cabin.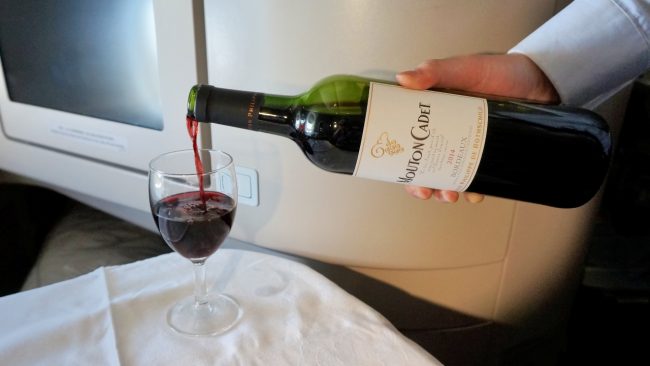 For the ultimate luxury experience, the middle two First Class suites can be connected to form a large private cabin. When it's time to sleep, the seats go down together, providing a queen-sized bed, perfect for a couple. Aside from the comfortable accommodations, the flights have complimentary Wi-Fi (for all passengers), world-class dining options and a spectacular wine (and liquor) list.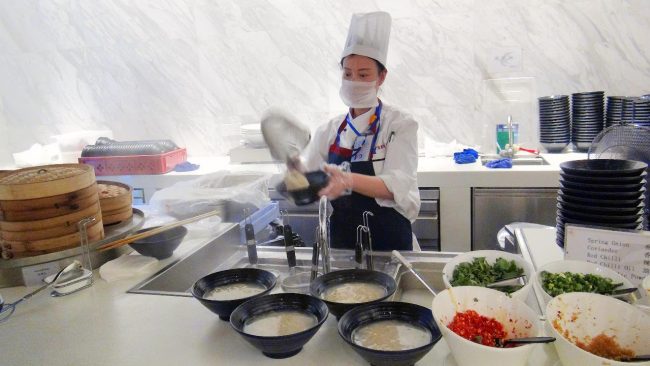 First and Business Class Lounge, Shanghai
In Shanghai, the airline has a large First and Business Class lounge (they're separate spaces). The First Class lounge features private resting and massage rooms, showers and lots of things to eat and drink. Of course there are also large areas to work or just relax and read or watch TV.
The flights from the US are done on new-ish (1-2 years old) Boeing 777-300ER aircraft. China Eastern is a SkyTeam alliance member and partners with Delta to provide seamless travel between many US cities and Asia.
Read more of Freddy Sherman's take on travel on his Go World Travel Blog. You can also follow more of his adventures at luxuryfred.com, on his luxuryfred Instagram feed and on his YouTube channel.