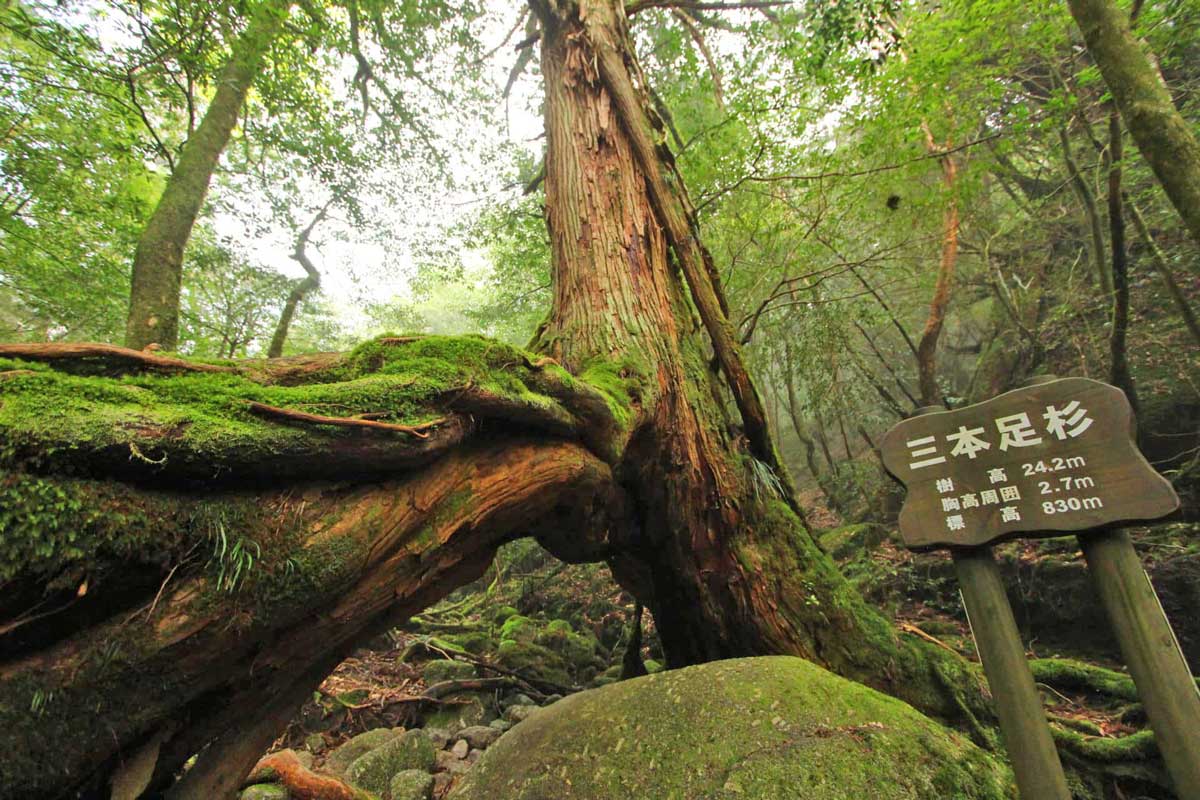 Japan is quickly becoming one of the most visited countries on earth. Tourists flock to the island archipelago year-round to take in its unique culture, modern cities and diverse landscapes.
For about half of the year, Japan becomes East Asia's premier hiking destination, offering everything from ascents of the iconic Mt Fuji to hikes through some of the world's oldest forests.
Where to Go Hiking in Japan
Composed of more than 6,000 islands, there are innumerable different hiking trails to experience. It would take more than a lifetime to walk them all.
While some locales, such as Mt Fuji, are crowded for most of the year, others are more remote and provide a more immersive experience.
Below is a list of five must-visit hiking spots spread across the country.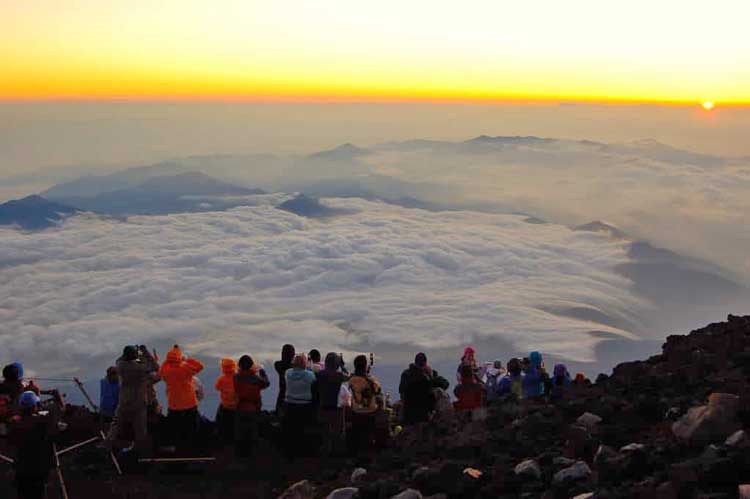 Mount Fuji
Towering 13,389 feet above sea level, Mt Fuji is Japan's tallest and most famous mountain. The snow-capped dormant volcano is an important site for the country's two major religions and attracts thousands of hikers every summer.
Located just two hours southwest of Tokyo, climbing the peak in a single day is possible. However, many visitors opt to climb Mt Fuji in two days in order to experience "goraiko", the iconic sunrise immortalized on Japan's flag.
In order to attain this sublime experience, hikers will spend the night in one of the mountain huts on Mt Fuji's slopes. Getting an early start the following day provides enough time to climb to the summit and see the sunrise.
Location: Shizuoka and Yamanashi Prefectures, Honshu
Best time to go: April to October
CLIMB UP MT. FUJI: Hire a local certified hiking guide for Mt Fuji here
Rebun Island
Situated just off the northwestern coast of Hokkaido, Rebun is a long and thin island blessed with dramatic landscapes.
Rolling hills lead to seaside cliffs that descend down toward the deep blue waters of the Sea of Japan. The island is known for its alpine flowers and many hikers also head up to the summit of Mount Rebun (1,610 feet) for panoramic views of the island.
There are two popular hiking courses in which most of the island's visitors participate. The eight-hour option entails hiking all the way from the southern to the northern tip of the island – a distance of 18 miles.
Others opt for one of the shorter four-hour tours, which make a small circle around either the northern or southern half of the island. These tours may include visiting an old Ainu (the indigenous people of Hokkaido) fortification, depending on which circuit is chosen.
Location: Hokkaido Prefecture, Rebun
Best time to go: May to September
EXPLORE THE BEST TRAILS OF REBUN ISLAND: Hire a local certified guide for Rebun Island here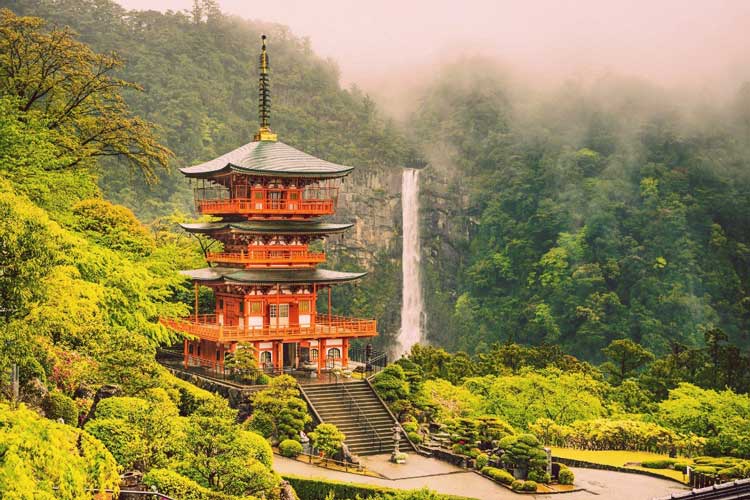 Kumano Kodo
The Kumano Kodo is a series of ancient pilgrimage routes that connect three of Japan's most sacred Shinto shrines on the peninsula of Kii Hanto.
For more than 1,000 years the area has been revered as one of Japan's most holy sites, fusing core beliefs of Buddhism and Shintoism.
The UNESCO World Heritage site is composed of three paths that wind through the Kii Mountains. These hiking trails lead through the heart of the area's beautiful natural surroundings and take hikers past important historical and cultural sites.
Passing through thick forests, over rushing rivers, and by majestic waterfalls provides a taste of why pilgrims have journeyed here for more than a millennia.
Location: Wakayama Prefecture, Honshu
Best time to go: April to September
ENJOY A UNIQUE HIKE AT KUMANO KODO: Hire a local certified guide and tour Kumano Kodo here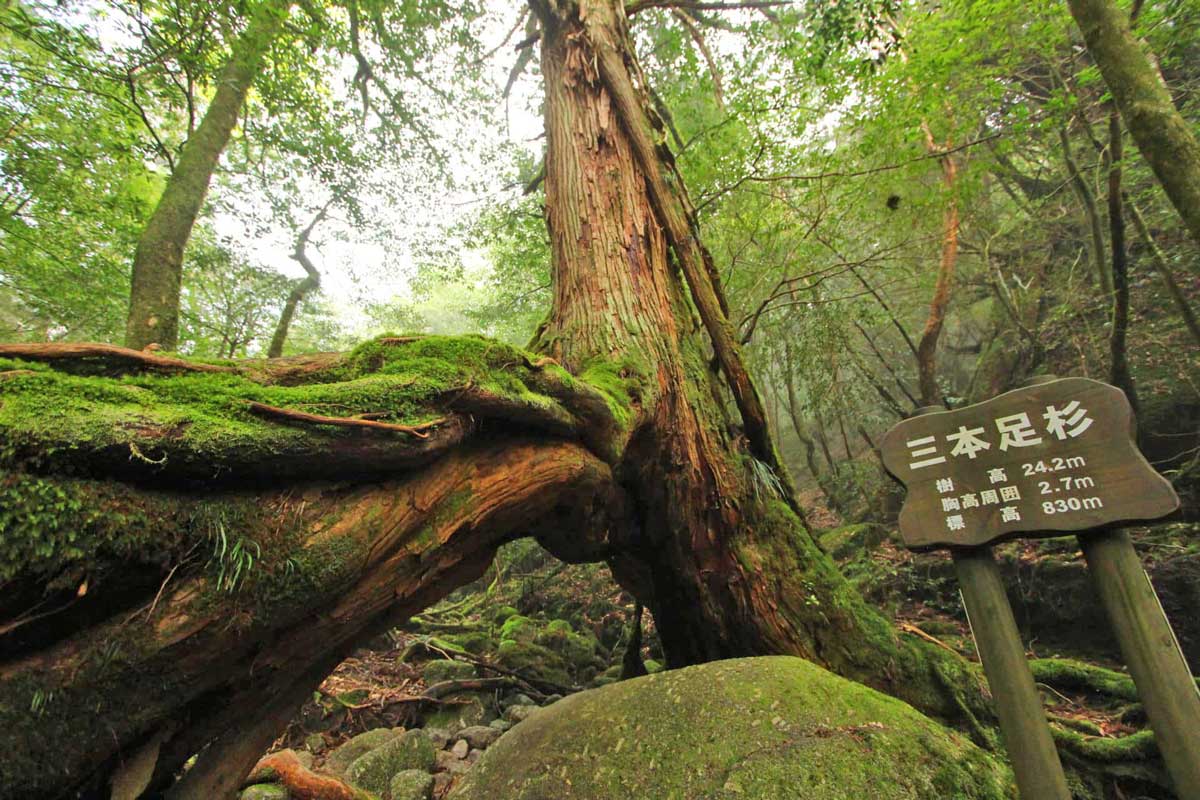 Yakushima Island
Considered to be the last truly wild hiking paradise in Japan, Yakushima Island looks like it could have come straight out of the pages of a fairy tale.
Sitting off the southern tip of Japan's archipelago, Yakushima is incredibly green, with forested mountains covered in moss. Due to its location, thick layers of fog roll in from the sea and envelope the island's verdant slopes.

Visitors to Yakushima have numerous options to explore. Many will wander for hours through the enchanting cedar forests, which are some of the oldest on earth.
Meanwhile, those craving a view head to the summit of Mount Miyanoura (6,348 feet), which does not disappoint. After walking through old-growth forests, the trees give way to a rocky summit and panoramic views over the island.
Location: in Kagoshima Prefecture, Yakushima
Best time to go: March to November
HIKE THE BEST TRAILS OF YAKUSHIMA ISLAND: Hire a local certified guide and explore Yakushima Island here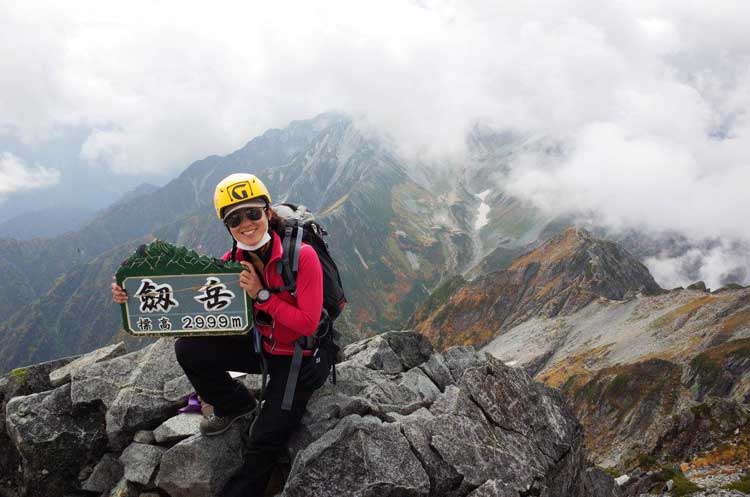 Japanese Alps
Bisecting Japan's main island of Honshu, the Japanese Alps are home to some incredible hiking terrain. Green and blue-hued mountains, active volcanoes, glaciers, and forests dominate the landscape.
Among the most popular hiking spots in Japan's premier mountain range is the Kamikochi Valley, which is home to numerous species of deciduous trees. During one week in October, the leaves begin to change and yield some of the most colorful autumnal foliage found outside of New England.
The Omote Ginza traverse is another fan favorite. Situated in the northern portion of the range, the three-day trek takes hikers up to the top of some of the country's most popular mountains and through natural hot springs. Staying in local mountain huts each night adds a cultural dimension to this hiking trip that may not otherwise be experienced.
Location: Nagano, Toyama, Gifu, Nagano, Yamanashi, and Shizuoka Prefectures, Honshu
Best time to go: June to October
HIKE THE JAPANESE ALPS: Hire a local certified guide and enjoy an extraordinary tour in the Japanese Alps here

Already planning your next hiking trip to Japan? Check out Explore-Share, an online booking platform for guided adventures worldwide, where you can find many options to explore beautiful Japan.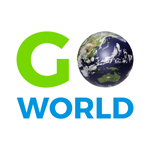 Latest posts by Go World Travel Magazine
(see all)