When daily life is traveling, efficiency and the extraordinary aren't always a million miles apart. What adventure gear can help the traveler be ready for both the marvelous and the monotonous?
Water Purifiers
For times when you're not so sure of the local water supply, it's no harm to have an option on hand for purification. There are a vast variety of filtration and purification options out there, so it is important to have an idea of what you want and why, and worth looking into comparative details before you buy.
Available here on Amazon.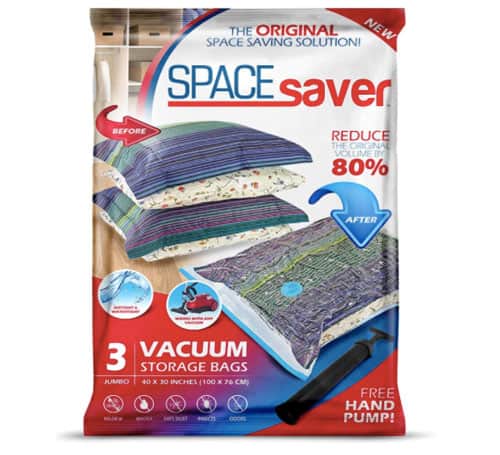 Travel Vacuum
Maybe not the way you'd want to pack all your clothes all the time (the time to pack and extra creases would make that quite a hassle!), but if you are traveling long term and want to take some things that don't need to be in use for a season using a travel vacuum a way to compress them to about 50% of the space…
Available here on Amazon.
Mini Washing Machines
Without the space for household appliances, it can be a little extra work to keep clothes pristine on the road. There are a variety of washers out there – ranging from scrubbing bags that save on water to electronic handheld devices that remove stains – designed to make the job easier.
Available here on Amazon.
Mini Steam Iron
If clothes are in and out of tight spaces, it stands to reason that there may be a few more creases at times! If this isn't something you want, looking into a mini steam iron might be a way to keep things neat without taking up a lot of space.
Available here on Amazon.
Travel Chargers
There are a range of options and factors to consider in how you keep your phone charged up. A car charger, and/or a portable battery pack that you can charge when you're stopped and use on the road might be all you require to keep going.
You may want to get yourself a solar-powered charger if you're likely to spend periods of time in one place without electricity – or a universal travel charger if you are traveling between places that need them. Alternatively, it is possible to buy a portable WiFi Hotspot which will also serve as a charger, if you want to integrate connectivity and power.
Available here on Amazon.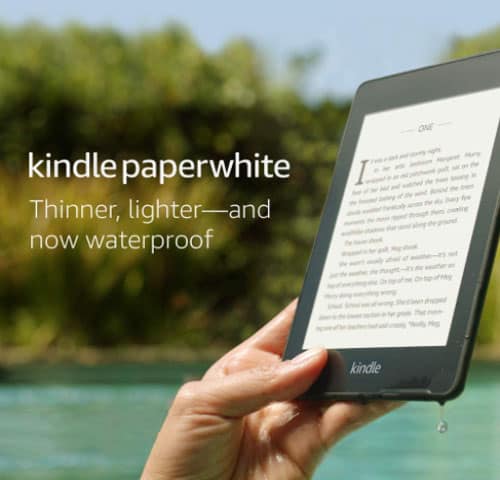 Travel E-reader
If having a library is something you value, it may be a good idea to invest in an e-reader before hitting the road, as it will make it a portable possibility.
"Of course most phones and tablets will have a way of being used for this purpose, but there are a few advantages of e-readers: Screens without a backlight to reduce eye strain, increased battery life and a singularity of purpose that helps avoid distraction," says Cathryn Strosin, a travel blogger at Write my X and Brit Student.
Available here on Amazon.
Sand-proof Towels and Blankets
Investing in having your towels and/or picnic blankets be sand-free is something you may want to think about if the beach is a regular stop off point.
They'll cost more to buy in the first instance than their standard counterparts but will save some hassle in sandy spots – especially if you don't have ready access to an easy means of washing afterward.
Available here on Amazon.
Weatherproof Phone Case
If you're planning to take on a lot of outdoor exploration during your travels, add a weatherproof phone case to your adventure gear to make it easier to stay connected.  "There are a variety of these available, so it is worth doing a bit of research on what is likely to work best for your needs – in the meantime, a waterproof sealed sandwich bag should keep it safe!" says Axel Raynor, a lifestyle writer at Origin Writings and 1 Day 2 write.
Available here on Amazon.
Audio Entertainment
If music is important to you, it may be a good idea to think about how listening to it is going to work when you're off the road. Investing in a portable set of Bluetooth speakers is a good way to share the music round, whereas or some soundproof headphones could provide personal entertainment.
Available here on Amazon.
Light Sources
When it comes to spending time outside in the evenings, it might be a good idea to have some lighting ideas thought out. Solar Powered LED lights will save the necessity of having a power source or battery added to your adventure gear, so long as the weather conditions and schedule permit charging during the day.  When this isn't the case one can always resort to candles in jam jars!
Available here on Amazon.
Author Bio: George J. Newton is a writer and editor at Write my case study and Dissertation writing service. He is also a contributing writer for Next Coursework. As a business development manager, he has overseen many business projects nationwide.