In an ideal world, we'd all have a personal army of house-sitting angels who would happily look after our homes while we jet off on holiday.
But that's not the world we live in. Instead, you may need to find someone you trust and whose character you know well enough to leave your home in their care for an extended period of time. Finding trusted housesitters can be tricky.
There are lots of sites that advertise housesitters and a variety of people who advertise as housesitters but who may not be safe or trustworthy enough for your home.
Here are 9 tips for finding a trusted and reliable housesitter when you need one.
Make a Shortlist of Your Favorite Housesitters
You might not have the luxury of choosing from all the housesitting ads that you see. But you might have a few friends who would love to house sit while you're gone. Whatever your choices are, make a shortlist and rank them in order of preference.
You might not get the top of your list but having it written down will help you feel as though you have some control over the process.
Best Tips & Tools to Plan Your Trip
Think about Your Home, Its Location, and Its Safety
You may be able to bend a little on some of the other things on this list but be red-hot on the requirements of your home's safety. Does your home have a security system? Is your neighborhood safe?
Is there a trusted neighbor or friend who can keep an eye on the place when housesitters visit? Be as picky as you like about these things, as you're putting your home and belongings in someone else's hands for an extended period of time.
Use a Trusted Housesitting Agency
There are some reputable housesitting agencies out there that vet their clients, do background checks and verify that their clients are who they say they are.
If you have the means, choose a trusted housesitting agency and you can feel confident that you are handing your house and its contents to someone safe.
However, if you can't afford to use an agency, there are other ways of finding a trusted housesitter.
Check that the Person You're Talking to Is Who They Say They Are
If you're using an online housesitting website, take the time to check that the person you're talking to is who they say they are. They may provide you with a phone number or email address but take a minute to check online that the details match what they've given you.
If they appear to be a scammer, report them to the sites you're using to find your housesitter.
Ask to See the Housesitter's Background Check and Screening Info
If you're talking to a trusted housesitter in person or via a private or encrypted messaging website, ask for their background check and screening information. If you don't get a quick and easy answer to this request, then you should consider moving on to another housesitter.
You're looking for someone who is willing to provide the documentation and information you're entitled to see. You're also looking for someone who takes their safety seriously enough to make sure that everything is in order.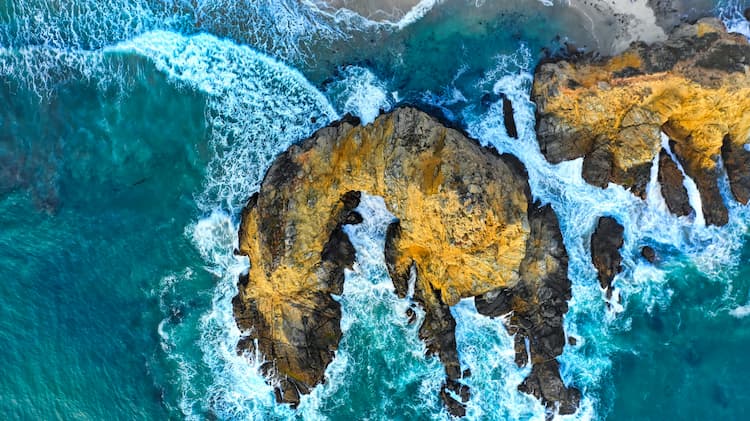 Don't Just Trust One Source when Researching Potential Housesitters
If you're using online housesitting websites, take the time to check out their profiles. If they have a profile on that website and you've done your due diligence, they should have a clean profile. If they don't, report them.
If you're using the classifieds, ask the person who they are and where they're from. It doesn't hurt to be a little nosy and find out as much as you can about potential housesitters.
Think about How Much Time You Want the Housesitter to Spend at Your Place
In general, the more time someone spends at your home, the more comfortable you should feel about them being there. Some housesitters visit your home for a few hours every day or every other day just to check on things while other times they stay overnight and do tasks related to the upkeep of the house.
If you want them to stay for a few days, it's only fair to offer them at least a little something. Some people will do it for free but if they're staying at your home for an extended period of time, it's only right you offer them at least a small payment in many cases. It is up to you to negotiate the terms.
Don't Hand Over the Keys Until You've Met in Person
If you've found a trusted housesitter online, you may be tempted to send them the keys and let them know the codes to your home's security system. However, don't do this until you've met them in person.
If you've found a trusted housesitter in your neighborhood, invite them over for a cup of tea. You can use this time to get to know your potential housesitter better and make sure that you are comfortable with them being in your home.
Ask for an In-Person Meeting with Your Trusted Housesitter Before You Leave
If you've used a trusted housesitting website, you'll know the name and face of the person who will be housesitting while you're gone. If you've found a trusted housesitter in your neighborhood, you may have met with them already.
In either case, use the opportunity to get to know them better. Ask them lots of questions about themselves, their interests, their experience as a housesitter, and why they're interested in housesitting.
Finally, don't forget to set up a timer for when you'll get notified of any alerts while you're away.
Trust is a big part of this relationship and you should be able to rely on your housesitter to communicate with you in case of any changes. By setting up alerts you can have peace of mind knowing that your home and belongings are safe, and enjoy your holiday.
Find trusted housesitters near you here.
Inspire your next adventure with our articles below:
Author Bio: Sandy Page is a life-long adventurer. In her free time, she reads and consumes copious amounts of hot beverages.