Cruising is so much fun. There are new ports to explore, fun activities aboard and the food is amazing. Most meals come with an appetizer, main course and dessert, and snacking opportunities are everywhere.
While all of this makes for a memorable vacation, the unlimited access to excellent cuisine can sometimes lead to weight gain while cruising. Wondering how to avoid gaining weight on a cruise?
Here are eight tips to help you enjoy your cruise but avoid coming home with any extra weight.
1. Opt Out of the Buffet
Typically, the most common meal option on a cruise is an extravagant buffet with endless food choices. There can be an overwhelming amount of entrees, appetizers and even desserts to choose from. I would recommend opting out of the buffet and focusing on ala cart ordering.
This can help you refrain from overeating and ultimately avoid gaining weight. Most people end up overeating hundreds of calories when it is all you can eat.
Best Tips & Tools to Plan Your Trip
2. Be More Active
The second reason why one would gain weight is the lack of activities on a cruise. There may be scheduled excursions, but you do have to plan around them. Some cruises charge a higher price as you add more activities.
Plan ahead and make an effort to sign up for daily activities early on so you are committed. Staying active is crucial if you want to avoid gaining weight.
3. Cut Back on Alcohol to Avoid Gaining Weight
Another reason one would gain weight would be due to the constant party environment promoting excessive drinking.
Again, there are plans that allow you to upgrade to all-you-can-drink. Do yourself a favor and plan ahead by allowing yourself a limited number of drinks a day. This can save you a good number of empty calories.
4. Walk When You Can
Some cruises stop on land and allow you to roam around the city before having to get back on the boat again. Make sure you bring your walking shoes to get some steps in when the boat docks even if its just for a few hours.
Use a wearable device to set goals to take at least 10,000 steps daily so you know you are at least metabolizing the food and alcohol you have consumed all day. Also, getting fresh air can help you gain energy and motivate you to stay active throughout your day.
5. Be Mindful of What You're Eating
Be mindful about the type of calories you are eating even if you have signed up for the all-inclusive buffet deal. Eliminate sugars and refined carbs. Cut down on sugary desserts and sodas and choose fresh fruits and non-sweetened ice teas instead.
This way, you know your body is not simply dumping all the sugars into the fat tissue which results in weight gain.
If you find yourself struggling to avoid the buffet of desserts, you can use a supplement like Bio X4 that uses ingredients such as Caralluma Fimbriata, which has been found to ease unhealthy food cravings.
6. Stay Hydrated
Another recommendation that I have is for one to stay well hydrated. Being in the middle of the ocean can be very drying and the sensation of thirst can sometimes translate to one being hungry.
Of course, once you act on these feelings without thinking much about it, the likelihood of you going back to the snack bar would be much higher.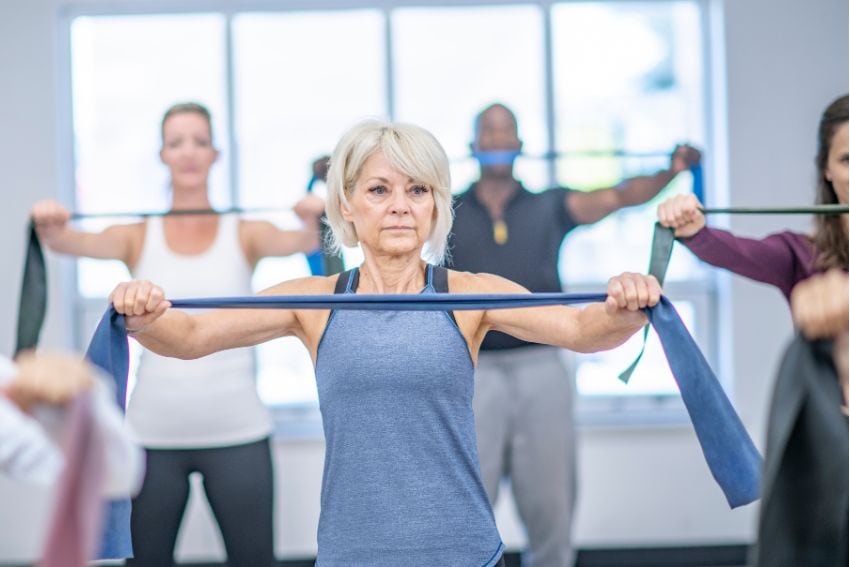 7. Workout
Most cruise ships have a gym on board, but if you're not up for pumping iron in the middle of the water, you can find some easier ways to work out while still enjoying your cruise.
Take Extra Steps to Avoid Gaining Weight
As mentioned before, a great way to keep your weight down while on a cruise is to take extra steps every day if you know you're eating more than usual.
Cruise ships are huge, so even just walking around them a few times a day can get you a great number of steps while also allowing you to explore all the fun activities the cruise ship has available.
8. Take Part in More Active Excursions off the Ship
Find out how long your ship will dock in certain locations and sign up for more active excursions to take part in. Not only will you be exploring a potential new area and seeing great sights, but you'll be getting in some fun exercise.
Take a bike tour, hit up a new hiking trail, go snorkeling, etc. These are engaging activities that can enhance your overall experience whether you're cruising solo or with your family.
More helpful travel articles:
Author Bio: Dr. Amy Lee is the Head of Nutrition for Nucific
Latest posts by Go World Travel Magazine
(see all)