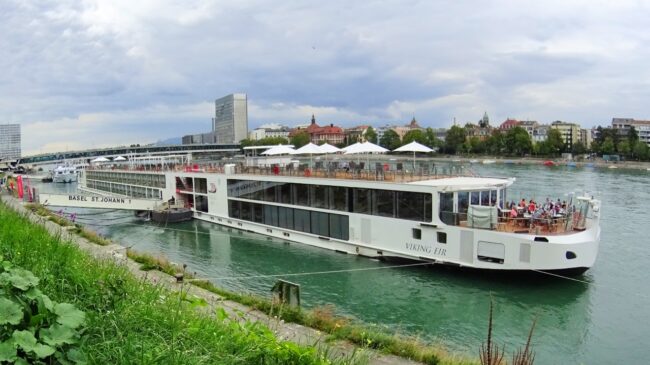 If you've never been on a river cruise, you're missing out on one of the great ways to see the world. I've done three epic cruises, with three different cruise companies. I did a Mekong River cruise through Vietnam and Cambodia with Amawaterways, a Danube River cruise through Hungary and Austria with Gate One and a Rhine River cruise with Viking.
In each case, it was an amazing way to see a region, with your hotel traveling along with you. That's the amazing thing about a river cruise, you unpack once and then your hotel follows along as you explore different cities along the river route.
As soon as the world returns to normal (I'm writing this in January of 2021), I plan to get back to cruising and to go on another adventure on a river cruise ship. Here are the top five reasons my first (and your first) post-pandemic vacation will be a river cruise.
Convenience
The biggest attraction of a river cruise is to be able to see multiple cities / areas in a region with minimal effort. You basically need to get yourself and your luggage to the dock on the departure day and they take care of it from there. You will visit multiple places, but you only have to unpack once and your hotel travels with you as you go from place to place. A typical day starts in a new town, you get off the ship to explore the area and maybe return late in the afternoon in time for dinner on the ship. Then after dinner, you enjoy the evening in town or on the ship and late at night it sails on to the next city. You wake up in the new city and repeat the fun procedure.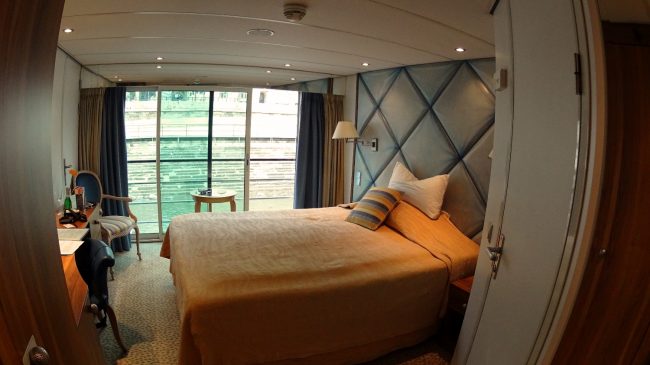 Value
Whether you choose a budget cruise with a company like Gate One or a luxury cruise aboard a ship from Amawaterways, you'll get an excellent value for your vacation dollar. Most cruises include all food, three meals a day, plus non-alcoholic drinks. The daily price is normally much lower than what you would pay for a hotel, plus meals in the cities you're visiting. Aside from being able to explore on your own, most cruises include a daily tour or activity (along with a range of optional excursions at an extra cost).
Itineraries
The popularity of river cruising has brought the travel form to most continents and countries now. What started mainly in Europe on the Rhine and Danube now includes cruises in Africa, Russia, the Nile in Egypt and China. Current hotspots include the Douro River in Portugal and the Mekong River in Vietnam and Cambodia. I really enjoyed my Mekong cruise as the world in Southeast Asia is a lot different from what I'm used to in America. The cruise started in Siem Reap, in Cambodia, and traveled down the Mekong through Cambodia and Vietnam, ending in Saigon.
Service
One feature of river cruising that I discovered after a day or two aboard my first cruise, was the amazing, personal service you get from the crew. After a day or two, they all get to know you, your name and your personal preferences. You'll be greeted by name in the dining room and the waitstaff will remember how you like your coffee, which wine you prefer, etc. The cabin staff will remember how you like your toothbrush stored and your clothes and other details that make it a personal experience. It's better than moving from hotel to hotel and was a feature of river cruising I didn't expect.
Food
Oh the joys of a river cruise buffet. The food is always a highlight of any cruise and this is an area where you get what you pay for. More expensive cruises will feature better quality food and wine. Most feature foods and products from the local areas where you're cruising. Our recent Viking cruise had a buffet for breakfast and lunch (with waiter service and speciality items available from the kitchen) and then a dinner served by waitstaff for a more formal experience. On our cruise, called the Rhine Gateway, taking us from Basel to Amsterdam, we found the food seriously delicious. From the fresh baked croissants each morning to the wonderful local specialties on the menu each night, it was great. Of course you also have a wide range of delicious, local food to taste on the excursions, tours and city visits.
Read more of Freddy Sherman's take on travel on his Go World Travel Blog. You can also follow more of his adventures at luxuryfred.com, on his luxuryfred Instagram feed and on his YouTube channel.
Latest posts by Freddy Sherman
(see all)