Travel should be an enjoyable journey, from planning to transportation and, of course, when you reach your destination.
There is a sea of travel products available to make traveling and being on the go easier, but which ones actually work?
Here are 11 travel products to bring on your next vacation, guaranteed to help make your trip fun, comfortable and stress-free.
1. Samsonite Worldwide Power Adapter
There is nothing worse than trying to pack multiple power adapters and plugs, especially without an electronics organizer. Instead of getting stuck playing plug roulette, I like to make life easy with a Samsonite worldwide power adapter.
This small box has different plugs that revolve out of each end and 2 USB ports for simultaneous charging. The Samsonite Worldwide Power Adapter works with outlets in the US, China, Europe, Australia and the UK, so you can really travel the world with one plug.
Available here.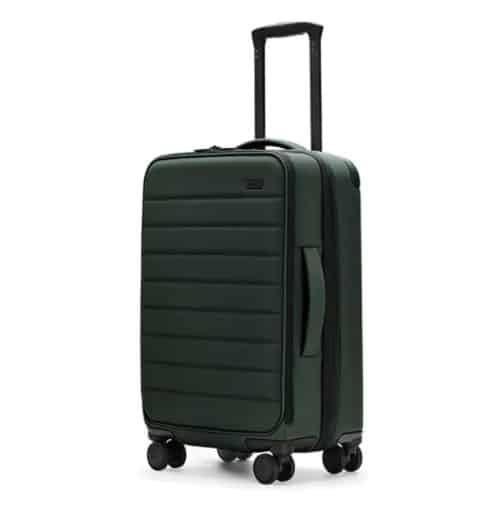 2. AWAY Expandable Carry-on Suitcase
One of the absolute best travel products brands available, the AWAY Expandable Carry-On suitcase is an ideal travel bag. What's nice about this suitcase is it's soft side exterior, allowing it to be flexible in tight spaces and to expand a whopping 1.75 inches.
Not to mention, I love the front pocket because it fits my laptop so getting through TSA isn't an unbearable re-packing situation.
It's easy to roll, whether in the airport or on the streets thanks to the sturdy spinner wheels. I really appreciate the bonus add-ons — you also get a TSA-approved lock, a hidden laundry bag and a black leather luggage tag.
Available here.
3. DayOwl Cord Pouch
Don't get stuck with tangled or worse, broken cords anymore. Check out a personal favorite of mine, this little DayOwl Cord Pouch. Not only is it a minimalist yet fun design, it is a life-saver when I need to travel with all my electronics.
I can neatly tuck my cords in and secure adapters and design pens. You can also use it to secure your flashlight, tablet, earbuds, wallet or whatever else you want to keep handy and organized. Best part, the DayOwl Cord Pouch is made sustainably from recycled materials.
Available here.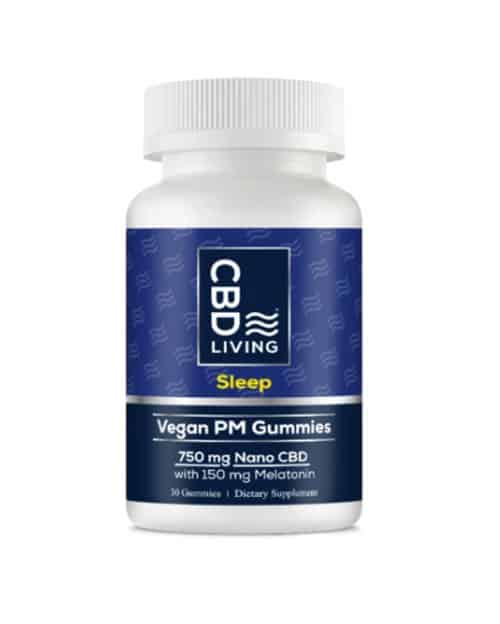 4. CBD Living Vegan Pm Gummies
Getting a good night's sleep while you're traveling can be a challenge. The time change can be a factor, and so can being in a new place.
One helpful tool to get a good night's rest is CBD Living's Vegan PM Gummies. Each Vegan PM Gummy combines 25 mg of broad-spectrum Nano CBD with the power of 5 mg of Melatonin. I like this all-natural sleep solution and take it nightly when I'm traveling.
Available here.
5. MVLOC Travel Pillow
Have you, like me, tried an armful of travel pillows and still woken up groggy and with a stiff neck? Then you need to try the MVLOC Travel Pillow. It is memory foam to contour nicely and is made with super-soft magnetic therapy cloth and tiny little microbeads that soothe your neck into a natural position.
Also, the MVLOC Travel Pillow comes with a luxury travel bag, comfy earplugs and a 3D contoured eye mask so I can drown out the surroundings, drift away and wake up feeling great.
Available here.
6. Trestique Essential 8
This is one of the handiest travel hacks I've found. The Trestique Essential 8 is basically your whole makeup bag but in the travel products size and good to go anywhere. You can customize the pack to get your best-matching shade of foundation and have an easy-apply blush, eyeshadow and lip color.
The case is about the size of a pencil case and is so easy to pack for a flight or for the office. Looking great getting off the plane doesn't often happen, unless you have the Trestique Essential 8.
Available here.
7. Lole Cali Jacket
Want to dress practically but look sophisticated? That's exactly what the Lole Cali Jacket delivers when you put it on. I have the jacket in black and can honestly wear it to any occasion, casual or formal.
What I like most about the comfy jacket is how the middle tie flatters my body, whether it's front or back tied. It is made from a cotton, polyester and spandex mix, so it is lightweight but still warm.
The jacket is ideal for travel because you don't have to pack a layer for every occasion, taking a stroll outside or going to a nice dinner. This jacket does the job.
Available here.
8. eBags Portable Battery
Charging on the go makes traveling so much less stressful. With tickets, work and connections all on your phone these days, sometimes we can't always keep a long-lasting charge.
I like the eBags Portable Battery for charging not only my phone but also my tablet and earbuds while I'm not near an outlet. It's also amazing for camping trips and being out on the beach. It has 2 USB outputs and holds hours and hours of power.
Available here.
9. Solo New York Re:Store Tote Bag
New this year is a cool line of travel bags made of recycled plastic. The Re:cycled Collection by Solo is made of recycled ocean-bound plastic, which is just another small way to help protect our earth.
I use the Re:Store Tote Bag in gray to carry my laptop, iPad and small toiletries while I'm traveling. The size is perfect to fit under the airline seat, and the strap is comfortable and doesn't dig into my shoulder as I'm trekking through the airport. 
Available here.
10. FactorFive Regenerative Serum – Travel Size
This is a travel products-sized beauty secret that really, everyone should know about. The FACTORFIVE Regenerative Serum works to fight wrinkles, dark spots and other skin stressors.
The key is the ethically sourced human stem cell growth factors combined with copper peptides which revitalize your skin. This little serum comes in 10 mL, so you can take it on planes without any issues.
Available here.
11. AllBirds Wool Runners
This amazing wool shoe has changed the way I travel. Not only can you walk miles comfortably in these, but you can also do it in any weather. They have an ECO Passport Certified fluorine-free water-repellent coating, so puddly wet socks are a nightmare of the past.
You can explore the city or get them dirty on an outdoor adventure without worry because they are machine-washable. I like the Allbirds Wool Mizzles as hightop runners, but the low tops are also available in multiple color combinations for men and women.
Available here.
12. Lole Madison Travel Wrap
Here's one of my favorite pieces of travel clothing. Think of it like a fashionable Lole travel wrap sweater that also can be a blanket or scarf or any extra layer you need.
It is super easy to pack up and can be styled how you like to fit everybody. It is made from polyamide, viscose and cotton, so the comfort level cannot be matched.
Available here.