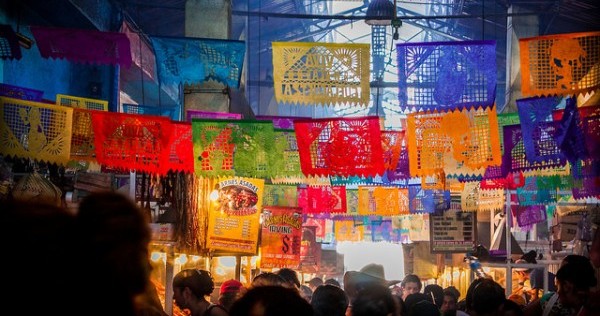 Early on Saturday mornings, well before the rest of Mexico City even thinks about stirring, artists are already unpacking their wares at the Tianguis Artesanal Tenanitla Market, the oldest traditional art market in Mexico City (tianguis is the Nahuatl word for a bazaar or open-air market). In just a couple of hours, they'll transform a tiny urban park into a colorful bustling market filled with handmade crafts.
I stumbled upon the market a few years ago. I was renting a room just a 10-minute walk from the San Angel neighborhood, which has been designated a Barrio Magico, a "magical neighborhood" by Mexico City's Secretary of Tourism. It's easy to see why: San Angel is a beautiful colonial-era neighborhood filled with colorful buildings, old churches and narrow cobblestone streets. One Saturday morning, after I'd bought my usual coffee and concha (shell-shaped pastry) from a local bakery, I found the small park where I usually sat to enjoy my breakfast filled with artists.
The market is held in a triangular park which Lucio Ramirez Villanueva, the former president of the art market, calls a knife garden. Villanueva, who sells antiques at the market and has a wealth of information about local history, said the market began informally in 1960 when Jim Tillet, an American, opened a small store from which he sold traditional crafts. The store became popular with tourists and more artists, some of whom traveled from other states to sell their goods, began setting up stalls nearby. This market was formally organized into the Tianguis Artesanal Tenanitla in 1964.
Continued on next page