Whenever I'm asked to name my favorite accessible vacation destinations, Vancouver consistently tops my list. This diverse city in southwest British Columbia, Canada, features some very accessible attractions and a great public transportation system. Factor in some very mild fall temperatures to this winning equation and you can see why Vancouver continues to nab the top slot on my favorites list.
Stanley Park is my traditional first stop whenever I visit Vancouver. This 1,000-acre (4.1 km²) urban park is filled with hemlock, fir and cedar trees, and wildlife, yet it's located just minutes from the downtown core. A 5.5-mile (14.2 km) seawall provides an accessible promenade around the park, however, the best way to get a good overview of the park is to take a carriage ride.
Gerry O'Neil operates Stanley Park Horse-Drawn Tours, and thanks to his ingenuity, wheelchair-users can roll right onto his horse-drawn carriages.
"My father used a wheelchair in his later years, so I have an understanding of some of the barriers that must be overcome," says O'Neil. "For this reason, I designed and built our own carriages to provide real wheelchair accessibility."
And he did a great job, as his accessible carriages have ramp access and removable bench seats, so they can accommodate many wheelchair-users at the same time. If you'd prefer to transfer to a bench seat, you can stow your folding wheelchair behind the last row of seats.
These one-hour carriage tours depart every 20 to 30 minutes from the kiosk near the park's Georgia Street entrance. Stanley Park Horse-Drawn Tours also operates a free lift-equipped shuttle bus from the downtown area. See their Website for pick-up locations and times.
Another must-see in Stanley Park is the top-rated Vancouver Aquarium. Access at the aquarium is good, with accessible parking, a level entry, accessible bathrooms, elevator access to the upper floors and good pathway access throughout the complex.
Plan on spending the whole day at the aquarium, and don't miss the Wild Coast exhibit. This outdoor exhibit features boardwalk access to the habitats of Steller sea lions, Pacific white-sided dolphins, harbor seals and sea otters.
And for an even closer look at these hams, sign up for a Wild Coast trainer tour. These behind-the-scenes tours are wheelchair-accessible, although some of the ramps are a bit slick when they're wet. Still, it's doable with a little assistance, and I highly recommend it. Hand feeding a 250-pound Steller sea lion was truly the highlight of my day!
Shopping is a favorite pastime in Vancouver, for visitors and locals alike. Be sure and check out trendy Robson Street, between Hornby and Bute Streets, for an eclectic collection of clothing stores, restaurants, gift shops, lingerie shops and hair salons.
It's also a great place to window shop or people watch. Access is good throughout the neighborhood, with wide sidewalks, curb cuts and level access to most stores.
Additionally, many of the restaurants offer sidewalk dining, which is a pleasant option in the early fall. For a change of pace, take the SeaBus ferry from downtown Vancouver over to Lonsdale Quay in North Vancouver. The ferry offers roll-on access, and it only takes 15 minutes to cross the bay.
At Lonsdale Quay, you'll find a multi-level shopping complex with more than 90 shops and services, including a variety of boutiques, restaurants and even a fresh-produce market. There is level access to the complex and elevator access to the upper level. I always manage to find the coolest earrings there, so it's definitely worth a stop.
There's no shortage of accessible lodging options in Vancouver, and a good starting point for finding a property that best suits your needs is Accessible Vancouver. Published by the British Columbia Paraplegic Association, this guide includes access information about Vancouver's tourist sites, restaurants, accommodations and transportation options. A free, downloadable PDF version of this guide is available on the British Columbia Paraplegic Association Website.
Getting around Vancouver is a snap, thanks to a plethora of accessible public transportation options. Accessible airport transfers in lift-equipped vans are available through the Vancouver Airporter. In the region surrounding the city of Vancouver, called the Lower Mainland, more than half of the buses are equipped with wheelchair lifts or lowered floors. Each accessible bus can carry two wheelchairs or scooters. Additionally, all SkyTrain stations have elevator access except Granville; however, a free, accessible, taxi shuttle service is available between the Granville and Burrard stations, courtesy of Vancouver Taxi.
If you'd prefer to drive yourself, accessible rental vans are available from the Canadian Paraplegic Association or from Freedom Rentals. And if you drive up from the United States to Vancouver, don't forget to pack your handicapped parking placard, as it's also valid in Canada.
If You Go
Stanley Park Horse-Drawn Tours
604-681-5115
www.stanleyparktours.com
Vancouver Aquarium
604-659-3474
Accessible Vancouver
British Columbia Paraplegic Association
www.bcpara.org
SkyTrain
604-953-3333
www.translink.bc.ca/transportation_services/skytrain
Canadian Paraplegic Association
604-324-3611
www.canparaplegic.org
Freedom Rentals
604-952-4499
www.wheelchairvanrentals.com
The Greater Vancouver Visitors and Convention Bureau
www.tourismvancouver.com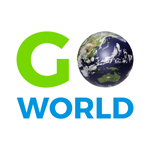 Latest posts by Go World Travel Magazine
(see all)