When most folks think of Louisiana Cajun Country – if they think of it at all – it's probably Lafayette, Louisiana. Yet Lafourche Parish, just 45 minutes west of New Orleans, is a more accessible, more authentic Cajun experience than its more well-known and commercial cousin several hours away.
Louisiana Cajun Country: Lafourche Parish
Though it's not that far from New Orleans, Lafourche Parish is very different from Bourbon Street, beignets and bar stools. This is real Bayou Country, where the 106-mile-long waterway defines everything affectionately called "the longest main street in the world."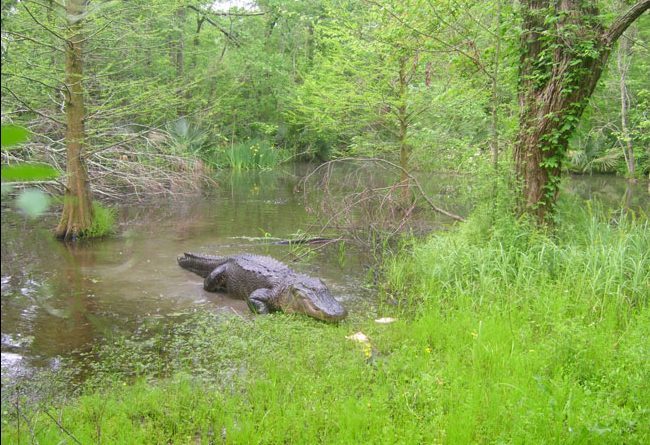 In answer to any question involving directions, it's either up the bayou, down the bayou or across the bayou. This is laid-back shrimpin' country where when you say, "See you later, alligator," you mean an actual alligator!
We learned all about Louisiana's alligators when we rode on an airboat, a combination of a large rusty old rowboat with multiple mismatched seats at varying elevations on an otherwise unidentifiable Rube Goldberg contraption.
With Captain Jeremy presiding, we went on a thrilling ride in, around, along, through and over the extensive native greenery and wetlands at 40 miles per hour, stopping along the way to see bald eagles, herons, egrets, ducks, nutria (a type of semi-aquatic rodent heretofore unknown to me) and, of course, alligators.
First, we communed with Big Al – a 13 1/2′ gator weighing in at 1000 pounds. To accentuate his largess, Jeremy picked up his tail as well as his very large pointy-nail four-toed foot to further illustrate how close they've become over the years. Big Al barely flinched.
Then Big Al's buddy, Sneaky, upstaged him by practically joining us on the boat as Jeremy deposited bits of chicken into his very large and very menacing mouth. A bit further down the bayou, Brutus came when called. Okay, so he knew there was chicken waiting, but still…
Cajun Country Culture in Louisiana
Being Cajun means something different depending upon whom you ask. First, it's the proud heritage imbued by the French Acadians who settled here in the 1750s when driven out of Nova Scotia.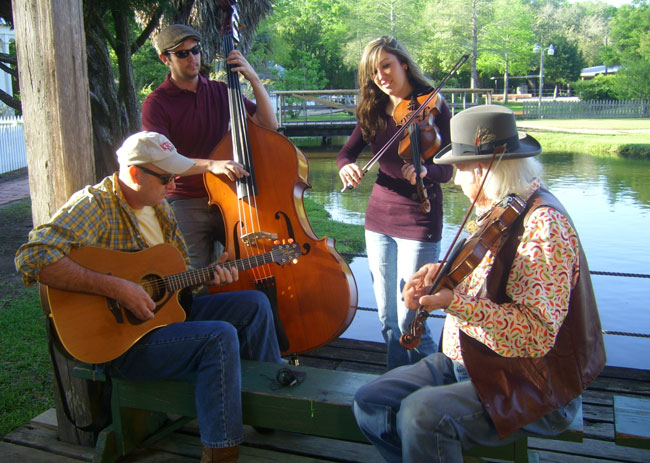 For others, it's the food – the special gumbo (no okra – that's New Orleans Creole style) but always served with potato salad. That and catfish chips. Often, it's the music – old-fashioned accordion, fiddle, guitar, and triangles, slightly different than New Orleans Zydeco. Of course, it's also the bayou way of life – fishing, shrimping, and oystering. It could also be the long-time reliance on the sugar cane industry which thrived for generations making rum and molasses.
Continued on next page