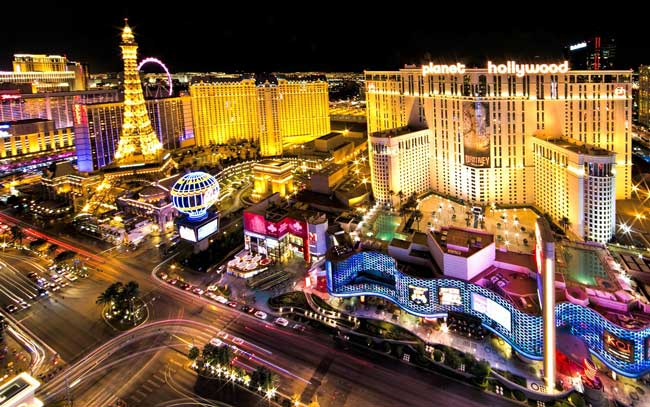 Are you taking a trip to Las Vegas? This once-sleepy desert town is now all the rage across America, and it's no wonder. Flashing lights, swinging music and the lure of the unexpected all serve to draw in visitors from around the world, but this town does hold its secrets. There are a few sights, sounds and tastes of Las Vegas that you won't find in the guidebook. We're talking about local Las Vegas. The haunts of Vegas that only residents who know this city inside and out know. Curious about how to enjoy sunny Las Vegas like you've lived here forever? Read on to get started. 
Where to Stay for Maximum Fun
Statistics show that Las Vegas is one of the most popular destinations for tourists in the whole world. They had over 39 million visitors in 2017 alone. That means the hotel business is booming, and you need to get in on the action — but you don't want to be stuck in a tourist trap.
For starters, staying off the Strip may be more attractive to you. That's especially true if you'll be staying in real "local" form for an extended period. Try off-Strip favorite Rio All-Suites Hotel and Casino where you won't find as much luxury but some sweet deal and fantastic daily amenities — stay here for less than $100 per night.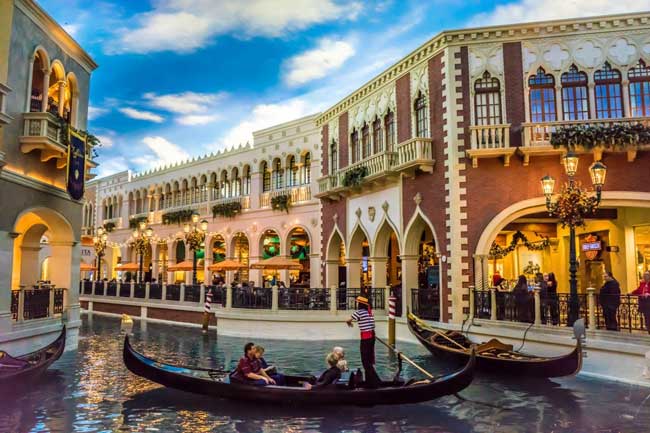 Staying on the Strip is always an option, and it's one that many visitors (and locals) prefer if they want to go big. After all, many people want to be in the middle of the action. In this case, choose a tried-and-true resort casino like The Venetian. This hotel will cater to your every desire, and rooms are available for under $200 per night. Even if you don't stay at the Venetian, it's worth it to see the detail that has gone into building it. The hotel is a grand, albeit smaller, version of Venice, Italy. And it costs nothing to stroll through the decadence.
Treats and Eats Off the Beaten Path
Want a real taste of Las Vegas? The food scene here is vibrant, colorful and oh-so-delicious. For a real local experience, get off the Strip. Head to the secret, tucked-away neighborhood of Summerlin about 20 minutes west of the Strip. There, you'll find the local favorite Italian spot Salute Trattoria Italiana inside the Red Rock Casino Resort and Spa, and it's worth taking the trip for these meatballs.
For all the brunch lovers out there, head to Andiron Steak & Sea. Here you'll get classic dishes like chicken and waffles cut with a build-your-own bloody Mary bar and bottomless champagne selections. If you aren't willing to go off-Strip, head to Lakeside at the Wynn. This seafood restaurant will satisfy every craving for the freshly caught, with simple preparation giving way to intense flavors. 
Vegas Casinos the Locals Love
It's true that casinos are all the rage in Las Vegas, but the locals like to do it a little differently. For a traditional local Vegas experience, USA Today recommends that you head to El Cortez Hotel & Casino. This place is a favorite local haunt, even going so far as to offer members the chance to cash their paychecks at the casino. You can party all night here or go for a relaxing experience and strike up a conversation with a native.
However, the "traditional" Vegas experience might be a bit boring for someone who has lived here their whole life. That's why casinos like the Plaza Hotel & Casino are bringing in new games and revamping traditional pastimes that have gone out of style. One of the things they're bringing back is bingo. The Plaza's bingo room is a favorite among locals looking for a little something different, and you should check it out yourself for an authentic experience.
But even though bingo is undergoing a revitalization in Las Vegas, you may not be familiar with it yet. After all, it's a recent innovation, and there is a learning curve. But never fear! If you want to bring your best to the Plaza bingo hall, it's a good idea to download a bingo app on your phone. You get to learn about the game and practice your bingo before your big night out. All styles of bingo are available, including 90-ball, 75-ball and 5-line bingo.  
Entertainment You Don't Want to Miss
You don't want to miss out on local entertainment favorites. But these hidden gems are tucked away where many won't see them. Sometimes, they're right beneath your nose. For a dazzling display of art, book a viewing of James Turrell's Akhob. This dazzling light show is an experience you won't soon forget, nestled deep inside (of all places) a Louis Vuitton store. Book ahead as spots sell out over a month in advance.
If you're looking to do Vegas on the cheap, check out these seven free shows!
For a Vegas-style show in a much cozier, local friendly atmosphere, pack yourself into the back of Caesars for a viewing of Absinthe. You'll get fun, games, jaw-dropping circus acts and tableside service with a smile — all in a comfortable setting you can enjoy to your heart's content. 
The Secret Vegas Cultural Scene
Vegas is so much more than slot machines and poker tables. It's a vibrant city, brimming with art and music. Some of the best of these cultural highlights can be found off the Strip, away from the hustle and bustle of the busy city. So, consider taking a drive out in the desert to view the Ghost Town of Rhyolite, featuring breathtaking outdoor sculptures and dazzling desert views.
If you want to take in a bit of the local music scene, head downtown to experience a vibrant music scene. And there is no better place than Fremont Street — the East side, that is. Take in big names like Billy Ray Cyrus, Everclear and The Cult. Many concerts are even offered for free.
Now is one of the best times to visit Vegas in history, and finding cheap flights is easier than ever before. And with all the new entertainment, luxurious accommodations and delicious food out there, you're sure to find something that makes you fall in love with this city. So, why wait? Step into the life of a Las Vegas local and book your vacation today.