Did you know with some advance planning, you can camp overnight in a tent with an amazing view of San Francisco? Despite being known for crazy expensive real estate and equally pricey hotel options, the City by the Bay has a few kind-of-secret campsites where you can camp overnight in a tent and get the same views residents pay millions of dollars for.
While centrally located and inexpensive, all of these campsites require you to have your own tent and supplies. In most cases, the parking areas are not located at the campsites, requiring a hike sometimes of a mile or more. This means car-camping or any kind of RV is not an option. These are what's known as "primitive" campsites, there is no electricity, sometimes no water and minimal (pit) toilet facilities. Just like prime real estate, these campsites are in high demand, with online reservations often filling up within minutes of availability appearing.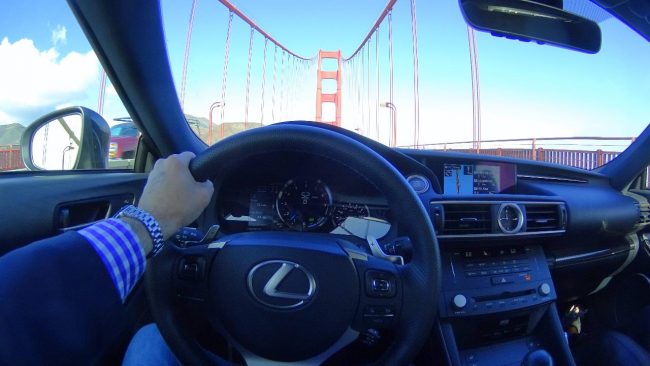 Here are five places you can camp overnight in a tent with great views of San Francisco and the Golden Gate Bridge:
Angel Island
The largest of the islands in San Francisco Bay, Angel Island is easily accessible by ferry. There are boats throughout the day leaving from both San Francisco (PIer 41) and from Marin County (Tiburon). Public dock space is available if you want to visit in your own boat.
Angel Island has been a military base since the Civil War and was the Ellis Island of the West Coast from 1910-1940. During both World Wars, it was the main arrival and departure processing point for millions of U.S. servicemen. Later in the Cold War, it was a Nike missile base. Many historic buildings from all those eras remain and can be visited.
On the island, you can hike, ride bikes (rentals are available in the Spring and Summer). Many campers bring their own bikes on the ferry. Also during Spring and Summer, there is a cafe and cantina, both popular day-trip destinations.
Campsites, which are reservable six months out (and frequently sell-out) have tent pads, picnic tables, BBQs, food lockers and pit toilets. They have no electricity and some have potable water spigots. Portable grills and campstoves are allowed, dogs are not. Up to eight people are allowed at each campsite and they are around $40 per night with a three-night-maximum.
Candlestick Point
This San Francisco camping location evokes memories of the now-gone Candlestick Park stadium which once stood next to the campground. The campsites are right on the beachfront area and you get views of the Bay, the city skyline, Oakland and Alameda and even the Bay Bridge.
The Candlestick Point campground is at Sunrise Point and there are six (accessible) campsites, each accommodating up to six people. There is a two-night maximum stay and you get potable water, flush toilets, food lockers and BBQ grills. No dogs (except service animals) and the campsite is a short hike from the parking area. Most campers hike, ride a bike or even arrive by (non-powered) boat as the park does not allow overnight parking.
Candlestick Point State Recreation Area
Bicentennial
This campsite inside the Marin Headlands in the Golden Gate National Recreation Area gives campers epic views of San Francisco, the Bay and the Golden Gate Bridge. The campground is a short walk from the Point Bonita Lighthouse and the Nike Missile Site, both are worth checking out.
Bicentennial has three reservable sites, each accommodating up to three people for up to three nights. Reservations and a permit are required, camping there is $25 per night. The site has toilets, barbecue grills, food lockers and picnic tables. There is no water at the site, but they have it at the Marin Headlands Visitor's Center, about a half-mile walk away. The tent-only site is a moderate hike down (and then back up) a hill from the parking area.
Kirby Cove
Moving across the Bay to the Golden Gate National Recreation Area in the Marin Headlands area, Kirby Cove is a very popular San Francisco campsite area. The popularity is mainly due to its Instagram-ready views of the Golden Gate Bridge and the city skyline.
It's right before Sausalito, just north of the Golden Gate Bridge at historic Battery Kirby. Battery Kirby is one of the fortress remnants that was part of the area's coastal defense system built in the very late 19th century.
There are five tent campsites at Kirby Cove, they are all a mile away from the parking area. Kirby Cove has its own beach and there are many hiking trails in the area. There are pit toilets, picnic tables, food lockers along with barbecues and fire pits, but no other facilities. Sites are currently $40 per night, they allow up to 10 people per night per site and you can reserve sites for up to three nights.
A note to campers, your close proximity to the Golden Gate Bridge comes with close proximity to the structure's massive fog horns, which sometimes sound continuously all-night-long. Rangers recommend campers bring earplugs.
Rob Hill
Located within the Presidio, the San Francisco bayfront military fort now a planned luxury development, the Rob Hill Campground has tent-only campsites. The four-acre campground is wooded and sits on a bluff above Baker Beach. It's the highest point of the Presidio and you get views of the city lights.
There are four campsites at Rob Hill, each can accommodate up to 30 people. Only two if the campsites are available for public reservation, the other two are used by government kids camping programs. The campsites are usually available from April 1 through November 1.
Your fun may be limited here, rules include no dogs, no booze, no smoking and no amplified music.
For Some Post-Camping Luxury
When you're ready to leave the tent for an exclusive, San Francisco luxury experience with amazing views, try Cavallo Point, the Lodge at the Golden Gate, located almost underneath the Golden Gate Bridge. This luxury, seaside resort was formerly a set of military barracks. Now it's been transformed into a stylish oasis offering both modern and historic accommodations with windows framing views of the iconic bridge. You can also bicycle and hike around the area, which is virtually inaccessible to non-guests. A plus, it's dog friendly.
Read more of Freddy Sherman's take on travel on his Go World Travel Blog. You can also follow more of his adventures on his YouTube channel, his @luxuryfred Instagram or his luxuryfred.com blog.
Latest posts by Freddy Sherman
(see all)