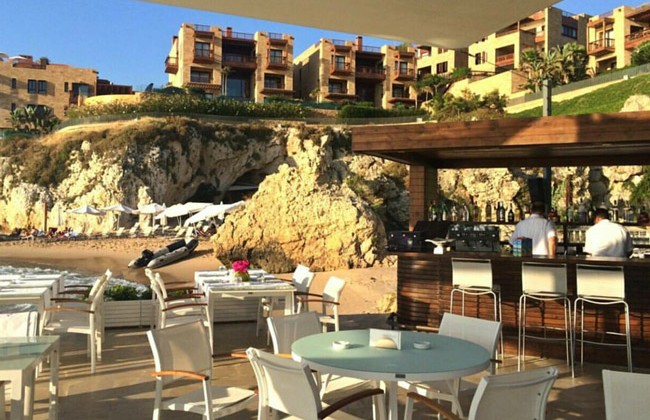 Mezza
One thing quite capturing about Lebanon is the variety of food venues. Lebanese Mezza are similar to Spanish tapas; they are a form of small appetizers put together, but the type of food is definitely different. A typical Mezza set would include: hommos, taboule, wine leaves, cheese rolls, potatoes seasoned with cilantro, and various forms of meat, both raw or barbecued.
While the Lebanese Mezza is flavorsome, the great thing about Lebanon is that you can always resort to other cuisines to satisfy your cravings, such as French, fast food chains, Indian, Japanese, Mexican and many more. And if you were undecided as to where you wish to have your meal, you can just go to any street and you'll find a restaurant every 200m.
Both the wide price range of these restaurants and the charm of their servers make the Lebanese food scene an unmissable experience. Humorously, the McDonalds branch in Lebanon is the only McDonalds in the world that offers valet parking.
Historical Landmarks
In my 21 years, I've witnessed one of Lebanon's many wars and it was as emotionally draining as you can imagine. The repercussions of the aforementioned occupations on Lebanon hold their mark still. Not to mention that a few present day Lebanese cities are some of the oldest in the world. Such as Byblos, for example. Beirut, the capital, was destroyed and rebuilt seven times, there are 15 rivers in Lebanon all coming from its own mountains and it is argued that the first ever alphabet was introduced in Byblos by the Phoenicians.
Continued on next page