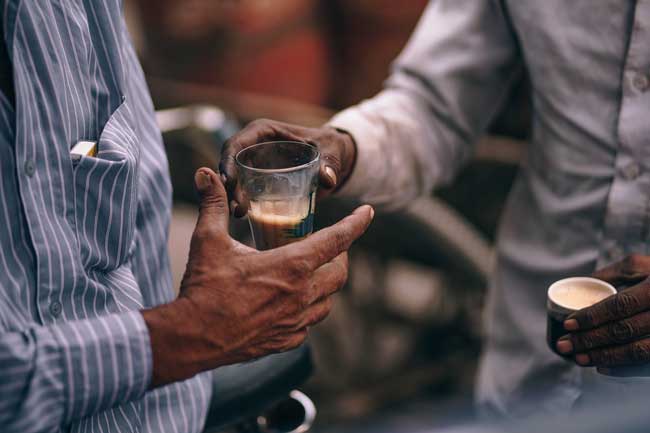 Within Hyderabad, many 'touristy' places exist within the city, such as Charminar, the Salar Jung Museum, Ramoji Film City, Jaharwhal Nehru Zoological Park and even places like Snow World or WonderLa.
But if it is your first time, or even your fifteenth time, I would greatly encourage you to find a local, ask for their favourite places to see, and find a place worth exploring again and again. I promise you that it is much more worth the experience than ticking off a tourist destination or a city bucket list.
Vyzag
Other places to visit outside of Hyderabad, but within Andhra Pradesh include the famous beaches of Vyzag, where many local cinematographers filmed classic movies that are still seen on televisions across India.
The hill stations of Ooty, just a few hours outside of Chennai where tea plantations, local wildlife, and majestic mountains reside, are a great place to relax and enjoy the scenery.
Hubli and Mysore
Additionally, the towns of Hubli and Mysore in Karnataka and their scenic gardens are popular tourist attractions. And of course, there are the towering skyscrapers of Mumbai or the memorable passages of Lonavala on the way to cities such as Pune and beyond.
Despite the many places to see and explore in South India, there remains one thing that I will never forget – the hospitality of the local populace.
One time, I was invited by a local leader of a village three hours from Hyderabad, who sent a driver to pick me up in the early morning, despite the long drive.
After stopping at a local tea point on the highway, we arrived on schedule at the small village of Karimnagar. My friend welcomed me into his home, where I spent the next three days meeting with congregants in a nearby rented house.
We conversed with the local villagers, after which we visited his favourite restaurants, conducted a prayer walk around the clock tower, had a drink at the local chai stand, visited the local dam and even drove around town visiting all the historic sights.
After dinner on the last day at the village, my friend took me to the local shopping court, and asked me to pick out whatever shirt I wanted. Afterwards he chose the same shirt, promptly paid for both shirts, and mentioned to me that he would wear it to remember me and asked me to do the same.
Moments like those remain in my mind and are the most treasured of times while staying in South India during my year living there. There remains a sense of curiosity to explore the unexplored, to experience the unexperienced, and to travel the untraveled paths and passes to a place yet unseen.
There are few places in the world where you will see a family piled onto the back of a single motorbike, or a wedding being celebrated in the open streets, or fireworks launched into the sky from the backyard of a suburban home.
The People of South India
South India is a wonderful place with welcoming people, and a place that I have always enjoyed experiencing and being a part of for as long as I can remember. It can be a difficult place to leave, but one that will always remain in your treasured memories.
If you visit South India, be prepared to be visually dazzled and experience a sensory overload – in a good way. Let yourself experience a different way of living than what you are used to. Enjoy the streets, sights and sounds that make South India one of the most diverse places in South Asia, or the world, for that matter.
For in doing so, you will see that being in the nation made famous for its location, people, language, food and nature will leave you wanting to return again and again.
If You Go
Feel free to check out the Hyderabad Tourism website for other sights and sounds to check out; as well as the MakeMyTrip blog for local sightseeing; and, of course, Telangana Tourism for public or private tour packages and options.
Author Bio: Joseph F. Kolapudi currently resides in Brisbane, Australia, and has spent the past year living and working in Hyderabad, South India with international nonprofit Interserve. He currently works as a consultant, and continues his travels and penning his thoughts along the way.