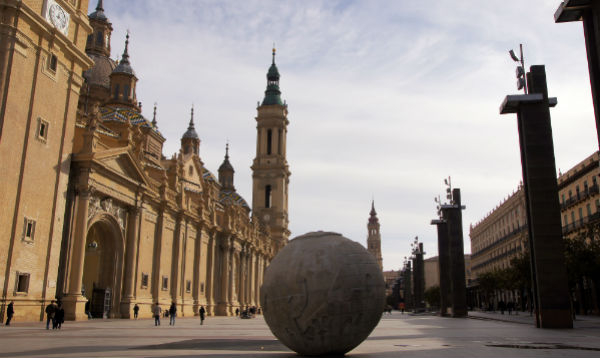 Dishes such as migas and paella, the latter being more universally recognized, provide the backbone of a culture which prides itself on having five meals a day. Cenar, or lunch as foreigners know it, is usually consumed between 2 p.m. and 3 p.m. and is a perfect opportunity for families to get together and indulge in three home prepared plates.
This is swiftly followed by a siesta, a trend that few people need to have explained. The thought of eating so much food and remaining active appears too much for some. Yet to the Spanish, an occasion without food would be as unthinkable as a Christmas without presents.
Barely a week goes by without a local or national holiday being celebrated somewhere in the country. As I write in the aftermath of the New Year, local bakers prepare the famous roscon, a sweet bread ringed dessert filled with crème which is eaten by families in Zaragoza as part of San Valero (Jan. 29), a day in which locals have the day off from work to celebrate the city's patron saint. It's a curious sight for an Englishman who celebrates Saint George's Day in the same manner he celebrates a normal Friday — by having a few bevvies at the end of a regular working shift.
Yet food and holidays are just a few things that make this one of the most intriguing of cultures. For the past 40 years, Spain has been trying to move on from the leadership of Franco, the dictator responsible for some of the country's darkest days. It has entered a world of globalisation. Influences from around the world are evident, whether it is a quaint Irish bar or even the local Chinese buffet. For many employers, English is regarded as a necessity, making it easier for foreign people to explore parts of the mainland previously untouched by foreign foot.
Continued on next page