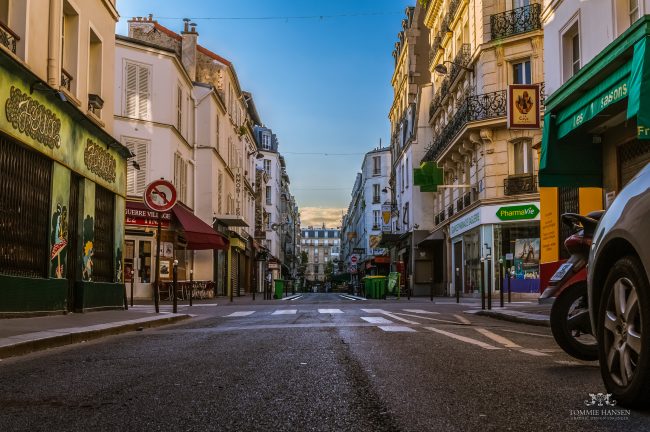 Rue Daguerre
Although we have stayed on several streets, in two-star hotels and in small apartments, the area that we have become most attached to is around Rue Daguerre, a genuine neighborhood, one of the 14th's most central streets.
We prefer to rent an apartment for our two-week stays. These are often more reasonably priced than hotels and offer the option of eating in and doing laundry. Of course, you don't get breakfast delivered to your door, new towels daily or, still present in some older hotels, a bidet.
Look on line under "Paris apartments" for options from inexpensive to luxury: I often use parisattitude.com
Rue Daguerre is named for Louis-Jacques-Mande Daguerre, inventor of the daguerreotype (a type of photograph) in 1839. The area is bustling yet not boisterous with all ages of people on the streets and in the shops and bistros. One long block of Daguerre is set aside for pedestrians only.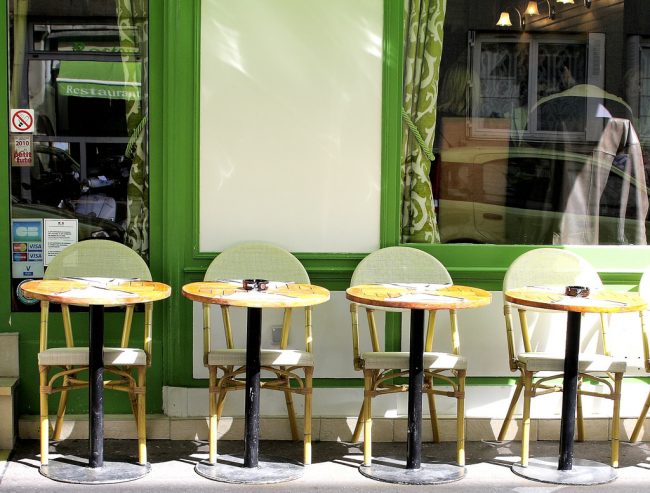 On this charming and friendly street, you will find everything a traveler needs: two or three groceries (wine, yogurt and chocolate are great buys); an internet café; doctors' offices; a hardware store; numerous restaurants, bars and bakeries; women's clothing shops, one of which carries knitting yarn; a children's book and toy store; a stocked to the ceiling used bookstore (which has some English language books) two minutes to the side; at least one pharmacy; takeout food stalls offering seafood, crepes, baked chicken and Mediterranean dishes; at least one thrift shop; a shop with small souvenir gifts including jewelry; a charcuterie; a cheese shop or two; an antique dealer and so on. Last April on the weekends, older women were selling bunches of lilacs in the street.
Shopping in the 14th Arrondissement
A small food market, Marche Mouton-Duvernet, situated at Place Jacques Demy, is open every Tuesday and Friday. Of course, markets exist throughout Paris; they are a great place to buy dinner and to practice your French skills.
At this one: fishmongers offer twelve different kinds of oysters, scallops in the shell, nine other kinds of shellfish and exotic fish of all sizes; farmers offer fruits, asparagus, artichokes the size of dessert plates. A large selection of yogurts and cheeses await your discovery. We have become addicted to thin, warm flatbreads made by a delightful Lebanese gentleman; our favorite is thyme and sesame.
Of course, one does not visit Paris to shop in department stores. However, when needs arise – such as missing clothes or too few socks – one store is among my favorites. C & A consists of several floors of fascinating French merchandise. For my interests, there are lovely journals, pens and notebooks, and women's apparel. I have relied on them for scarves, underwear and socks, most far less expensive than they are in the States. Scarves, socks, and leather goods are also often available at outdoor markets (including the one above), at sometimes-lower prices.
Continued on next page