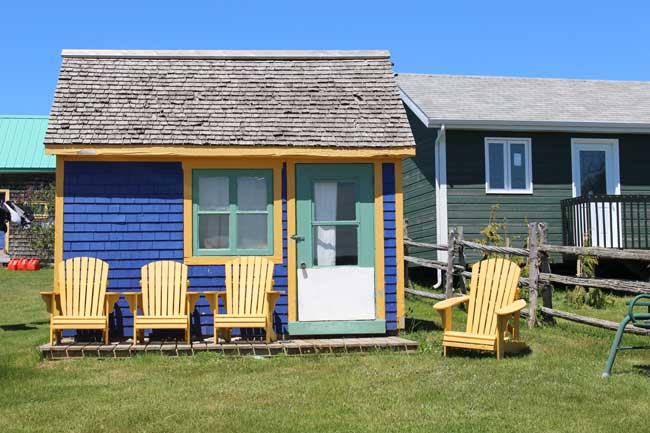 Île Verte
Well rested, we headed to the tiny isle of Île Verte, home to 45 people. The island ferry was out for repairs, so we climbed aboard a zodiac for the 15-minute ride to the island.
Life on Île Verte moves at its own pace. There are no schools or big businesses, and very few cars. Our taxi driver, Guy Langelier, drove us about on a stretch golf cart. A rock hunter by trade, he spends his summers ferrying guests around the island.
Guy took us to see several of the island's top destinations. The Circuit Touristique et patrimonial de l'Île Verte package includes access to three attractions – the Musée du squelette, a unique museum filled with 300 animal skeletons, a stop at École Michaud (the island's Old Schoolhouse and now a local museum) and a visit to the island's well-known lighthouse, which is now a B&B called Maisons du Phare de l'Île Verte.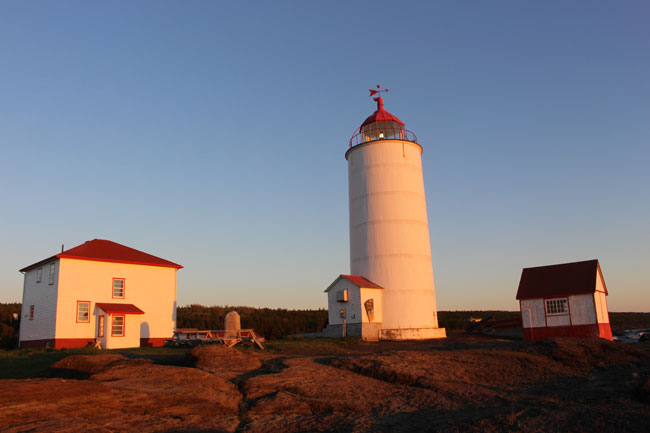 The lighthouse is located on a stunning stretch of beach with unlimited views in both directions, and has nine rooms available in the lightkeeper's house or assistant lightkeeper's house from mid-June to mid-September. Happily, the lighthouse B&B was our to be our home for the night. After checking in, we set out to see a little more of the island.
Just 13 km long, Île Verte is easy to explore. We stopped for a drink at the tiny Cafe D' Alphe, and then visited stained glass artist, France Lalancette, who has her studio at the same location. Guy took us to some of his favorite vistas on the island and we even stopped at Poissonnerie La Bonne Bouffe to taste smoked salmon.
For dinner, we had called ahead to Café de l'Échouerie, a tiny home kitchen run by Michèle Dionne. With advance notice, she will make you a delicious seafood dinner. All we had to do was bring the wine!
Continued on next page