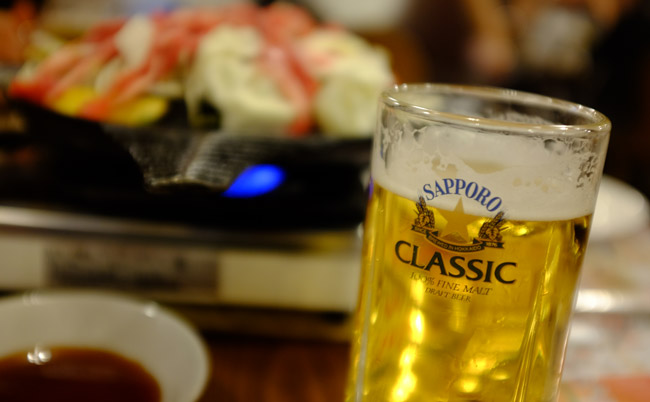 "Classic is saved for locals, and not sold outside Hokkaido," Motoi reveals whilst ordering. Soon, a flaming dish of mutton and cabbage – which the Japanese have nicknamed jingisukan (Genghis Khan) – has arrived at our table. The beer, as always in Hokkaido, was about one-fifth froth, but a single portion of 'Ghenghis' was so huge that it took over an hour to eat; compensation for the loss of liquid.
Later, I happily waste a couple of hours exploring the city's neon-lit streetscapes, before spotting a small basement bar. I'm greeted at the door by a 'song-pusher' who thrusts a pen and paper in my hand and does a little jig to encourage me to sing. It works. I request the unexpected soundtrack of my weekend: Radio Ga Ga.
Hokkaido defies the image of Japan as a fast-paced, crowded nation and offers so much more than I was able to cram into a weekend. I only skirted around the south-west, and didn't find time to visit Daisetsuzan (the country's largest National Park), Biei, a sleepy town bursting with rainbow-bright flower fields, or witness the leaping dance of the Red-crowned cranes.
But I saw enough to confirm Hokkaido is the wild, geological wonderland it is reputed to be – with fascinating ports and cities to boot. Hopefully when that knee-deep powder clears, Niseko's hard-working shoveler will take a break and enjoy it.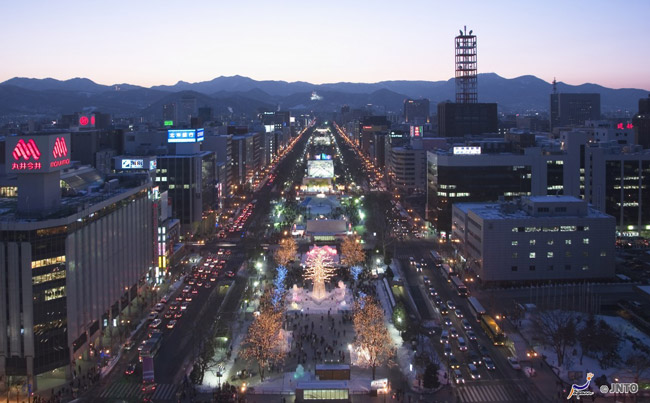 If You Go to Hokkaido:
Getting Around Hokkaido
The Japan Rail Pass is designed for tourists and can only be bought outside Japan. Passes are available from JTB and start from just £177 for 7 days. (japanspecialist.co.uk, 020 8237 1605).
Where to Stay in Hokkaido
Located less than 100m from the Grand Hirafu gondola, Ki Niseko's location is unbeatable. Some rooms offer breathtaking Mt Yotei views. (kiniseko.com, +81 136 21 2565).
Best Western Hotel Fino Sapporo: Only 2 minutes from Sapporo station, this hotel makes a convenient base for both city sightseeing and access to Shinchitose Airport. (sapporo.bwhotels.jp, +81 117 29 4055).
Explore-Share
Hire a local certified guide and go back-country skiing in Hokkaido's best powder spots
Author Bio: Andrew Day's first job in the travel industry was for Punk Publishing as a researcher, writer and photographer on the popular Cool Camping series, which are now the UK's best-selling camping guidebooks. Since then, Andrew has made his living as a full-time travel journalist, with his work appearing in several esteemed publications, including The Telegraph, Herb Lester, Bradt Travel Guides and TNT Magazine. Based in London, Andrew also writes sitcoms and contributes to the satirical BBC Radio 4 Extra show 'Newsjack'. See: www.andrewjohnday.com