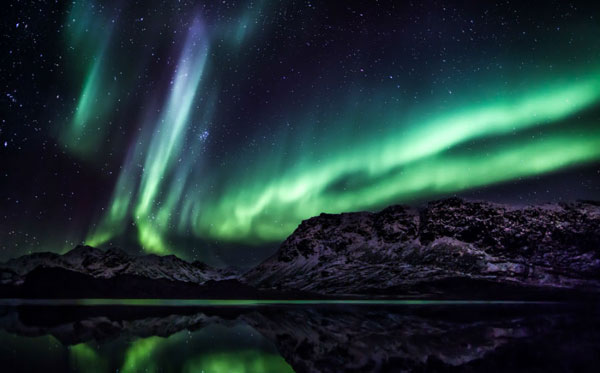 As the night fell, every person in our village – young as well as old – were ere on the streets to watch the lights dance in the night sky. The Northern Lights reached down from space filling up the night with a sense of magic.
I stayed up all night to watch the Northern Lights. This phenomenon is Greenland's way of adding an extra bonus to the winter world. This might be one of my top three memories from all trips I have ever been on. Absolutely stunning!
The world of Greenland is amazing and it's a time I won't ever forget. If you have a travel bucket list, I'd recommend you put the world's largest island on your list.
If You Go to Greenland:
The Official National Tourism Board of Greenland
http://www.greenland.com/en/
The Big Arctic Five
Whale Watching, Dog Sledding, Northern Lights, Ice & Snow and Meeting the Pioneers: http://www.greenland.com/en/articles/the-big-arctic-five/#test
Find your destination:
Dig deeper into the experiences of each destination:
http://www.greenland.com/en/destinations/
Author:Kirstine Dinesen