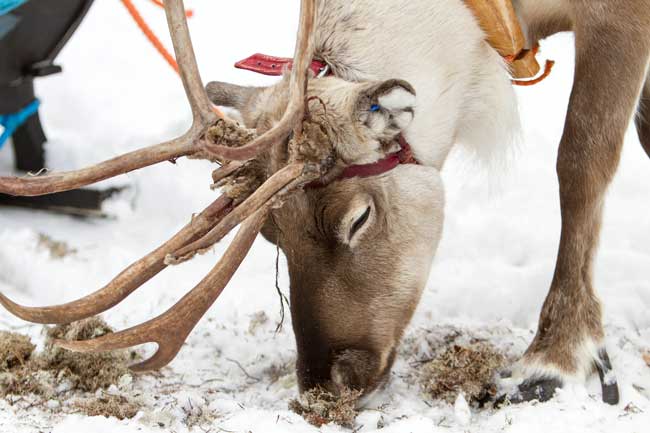 Within a day of landing in Rovaniemi, the capital of Lapland in Finland, I'd already learned one curious fact beyond the knowledge of most: Nostril hairs freeze when the temperature falls below 5 degrees Fahrenheit (-15º C).
Rovaniemi, Finland
Tearing along a frozen river on a snowmobile was another new experience, although the tranquil pace of snowshoeing suited me better. Unfortunately, it seemed that my inability to catch a fish in Australia had followed me all the way to the other end of the world, when my attempt at ice fishing ended in a meal of campfire sausages with my unsurprised guide.
Like most westernized destinations, there was no forgetting that Christmas was approaching, with the usual sparkly tinsel, red baubles and illuminated Christmas trees crowding the hotels, shops and house windows.
Santa's Village
But the true spirit of Christmas was waiting for me at Santa's Village, located directly on the Arctic Circle, a short bus ride from Rovaniemi. After mentally cataloging the incredible array of countries from which Santa had received letters, I sent my own special greetings to my family from Santa's Post Office, and then nervously went to meet the man himself.
The chubby bearded one ― not only a master at putting both adults and children at ease, but also adept at multilingual conversation ― knowledgeably discussed the climate of our Australian hometown with us before turning to the question of how we were coping with a Lapland winter. "Getting there," we answered, before making warmer weather our special Christmas request of Santa.
By Christmas Day, we had adapted to the cold completely — well, as much as Australians can, let's say. Donning all our cold-weather finery, we took a final snowmobile ride to a reindeer farm and its appropriately named caretaker, Reino the reindeer herder.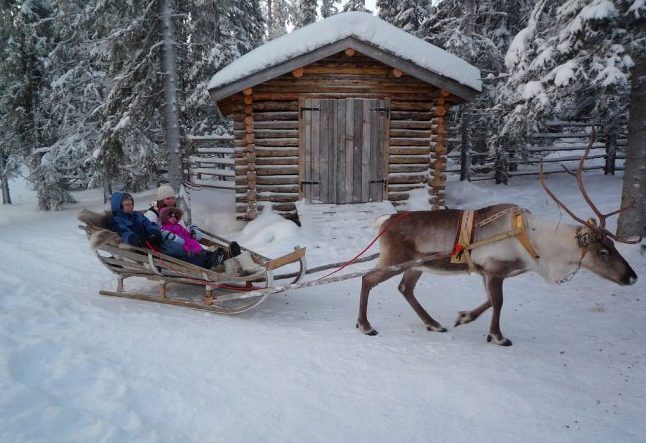 After we had each completed several circuits of the sleigh track without losing control of our reindeer, native Laplander Reino awarded us our reindeer sleigh-driving licenses, valid for five years. I guess that means we'll have to go back to Reino's farm soon, or at the very least, when our licenses come up for renewal. You never know when Santa might need some Aussies to help drive the sleigh.
If You Go
Finnish Tourist Board
www.visitfinland.com
Numerous safari companies offer both day trips and longer journeys, from Rovaniemi and other smaller towns, such as Kemi. Each company's offerings are similar in content and price.
It's easy to book independently over the Internet ― Finns speak excellent English, so there's no language barrier ― and a lot cheaper than taking one of the many organized package tours.