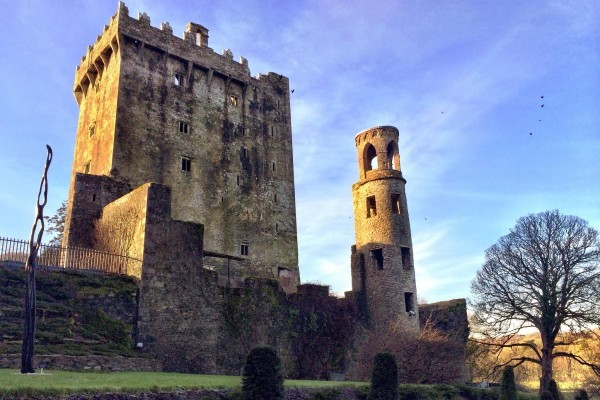 The world famous Blarney Castle is not far from Cork City and is a must when visiting Cork. Strolling through the gardens on a mild day while taking in the rich history and cozy atmosphere of the land is the best way to spend an afternoon. Kissing the Blarney Stone at the top of the castle is an unforgettable experience, and as the story goes, you will receive the gift of eloquence.
There is much to see in County Cork as well, from castles in Kinsale to distilleries in Middleton and cathedrals in Cobh. The surrounding area is full of historical landmarks and picturesque landscapes that make it worth it to leave the city for a day or two.
The best places to visit in the surrounding area are Charles Fort, the Jameson Distillery and the Titanic museum. There are also tiny towns like Ballycotton that offer hikes by the sea that are not clogged with tourists, but only fresh air and salt spray.
Cork is often overshadowed by Dublin and the ever-famous Cliffs of Moher in County Clare, but it is my favorite place to visit in Ireland. Charm oozes from the brightly colored doors and hundred-year-old cobblestones. The breweries are flowing with some of the best beer in the world and the bakeries are heated by the steam of the puffiest, flakiest scones. With all of its culture and activity, I'd say Cork truly is the real capital of Ireland.
If You Go to Cork:
http://www.lonelyplanet.com/ireland/county-cork/cork-city
Author Bio: Stephanie Mork is a freelance writer from Minnesota that is passionate about travel and has spent many months living and working overseas.  She currently also works at an adventure camp in Wisconsin.  Follow her adventures on instagram at stephmork.