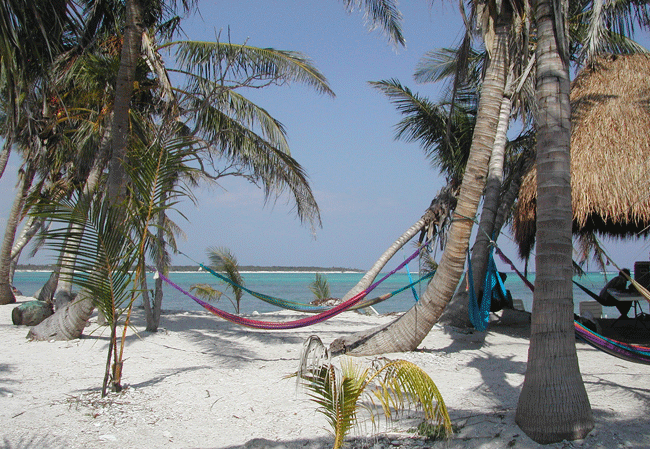 Travel in Playa del Carmen
The Riviera Maya begins in Puerto Morelos, just south of Cancun, flows through Playa del Carmen, Akumal and Tulum, and ends in Punta Allen. This spectacularly beautiful region is known for its quiet, relaxing resorts, and a wild variety of eco-adventure options and archaeological ruins from the still-vibrant Mayan culture. Many of the properties offer special programming and amenities for children and teens. Zoning laws limit hotels and other buildings to four stories, adding to the more intimate feel found here.
Located in the state of Quintana Roo, 'Playa,' as the locals call it, fronts the azure Caribbean, and is the heart of the Riviera Maya. About 50 miles south of Cancun, this is where those who want to see and be seen go. The city's famous pedestrian-only, 10-block-long Quinta Avenida (Fifth Avenue) is thronged 24 hours, 7 days a week.
Many Europeans, especially Italians, visit the region, and many have stayed to live in the area. Playa is near Cozumel and the Mayan ruins of Tulum and Coba. Chichen Itza, recently named one of the Seven Wonders of the World, and a UNECO world heritage site, is a bit farther. The Riviera Maya offers a wide variety of excursions and tours such as scuba diving and snorkeling beside coral reefs, or in majestic subterranean rivers that wind through limestone caves (called cenotes). Note that there are many daily cruise ship visits to the area, during which times it can get crowded, so plan accordingly when going to popular attractions.
Where to Stay in Playa del Carmen:
Playa Hotels & Resorts offers the perfect answer to those stuck between an adults-only or family-friendly property, as it hosts one of each directly in front of each other. So, parents can leave the kiddos with the supervised children's program at the Gran Porto and walk across the street for some adults-only peace and quiet. Though The Royal and Gran Porto are separate facilities, guests are welcome to visit the restaurants and use the amenities at either one (though children under 18 are not allowed at The Royal) — and Gran Caribe as well, should guests find themselves in Cancun for the day.
The Royal Playa del Carmen is a beachfront, adults-only resort just steps from Playa del Carmen's famous Fifth Avenue. This resort features all-suite accommodations with private balconies and spectacular views, double jet whirlpool tubs, swim-up suites and beachfront walkouts. All 570 spacious rooms are suites, featuring a balcony with a hammock and double Jacuzzis. Befitting its four-diamond status, The Royal offers Beach Butler service by the pool and beach, providing such free amenities as sunglasses, fresh towels, magazines or books in all languages, 20 different suntan lotions and bottles of water. http://www.playaresorts.com/The-Royal-Playa-Del-Carmen
The family-friendly Gran Porto Resort is located on a beautiful, protected stretch of beach, across from Fifth Avenue's shops, clubs and restaurants. Architecturally reminiscent of a classic Mexican hacienda, the resort welcomes couples and families. Special features at the Gran Porto Resort include Family Suites with bunk beds and extra space for up to five guests, the expansive SPAreal – a full-service spa and hydrotherapy zone, the complimentary Oki® Kids Club, and the T-Zone for Teens. http://www.playaresorts.com/Gran-Porto-Playa-Del-Carmen, www.playaresorts.com
If You Go
Mexico Tourism Board
www.visitmexico.com