Where to Stay in Breckenridge
Many visitors choose to stay in accommodations that have full kitchens and living areas. The Residence Inn Breckenridge, which opened in December 2016, serves that market well with their all-suite accommodations. My fiancé and I stayed in one of the one-bedroom suites recently. The rooms were large, with full kitchens and a small living room area.
The best thing about the property is its location right on Main Street. We parked our car and rarely used it. We could walk to dining and shopping from the hotel, and the Residence Inn Breckenridge has a free shuttle that drops visitors at Peak 9 or at the gondola for skiing. You just call the hotel when you want to be picked up.
Another thing we liked was the free daily buffet breakfast. It was nice to have breakfast at the hotel, grab our skis from the hotel's ski valet and then take the shuttle to the slopes.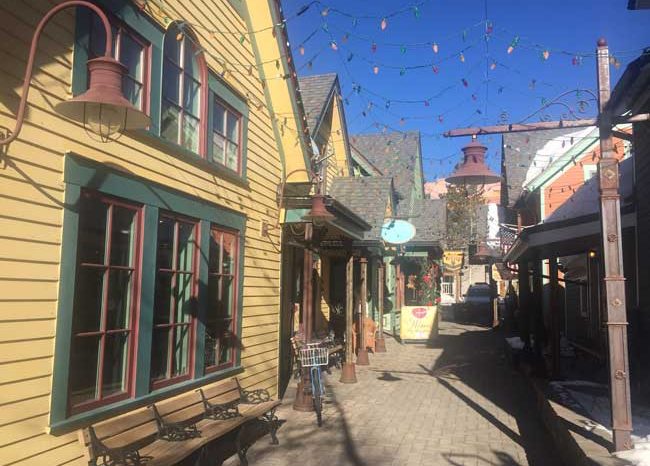 Downtown Breckenridge, Colorado
A European friend once told me that downtown Breckenridge looked like something out of a movie. Downtown Breckenridge is quite charming, especially Main Street, which is lined with colorful Victorian homes and buildings from the 1880s and '90s which now house restaurants, shops and art galleries. Many businesses on Main Street have strings of lights which give an added charm during cold winter nights.
One of the newest restaurants on Main Street in Breckenridge is Belle V., a French-inspired bistro. Local owners Jaci and Stéphane Ohayon have created an intimate dining experience that stands out. A native of France, Stéphane uses his experience as food and beverage director for Keystone Resorts as well as the cooking skills he learned from his grandmother to create tasteful French small plates.
Another restaurant new on the Breckenridge scene is the Breckenridge Distillery Restaurant, which is led by Chef Daniel O'Brien (the Top Chef behind Washington D.C.'s Seasonal Pantry). This farm-to-table experience features a chef's tasting bar. The dishes use bold flavors, which are paired with spirit flights (this is a distillery, after all).
Beer lovers have found a new and already popular place in Breckenridge to call home – Broken Compass Brewing. We spent our last afternoon in Breckenridge sampling flights of beer from this small, yet successful brewery. You can bring in your own food and stay as long as you like. Small batch brews range from a Molè Stout and Coconut Porter to more traditional Helles.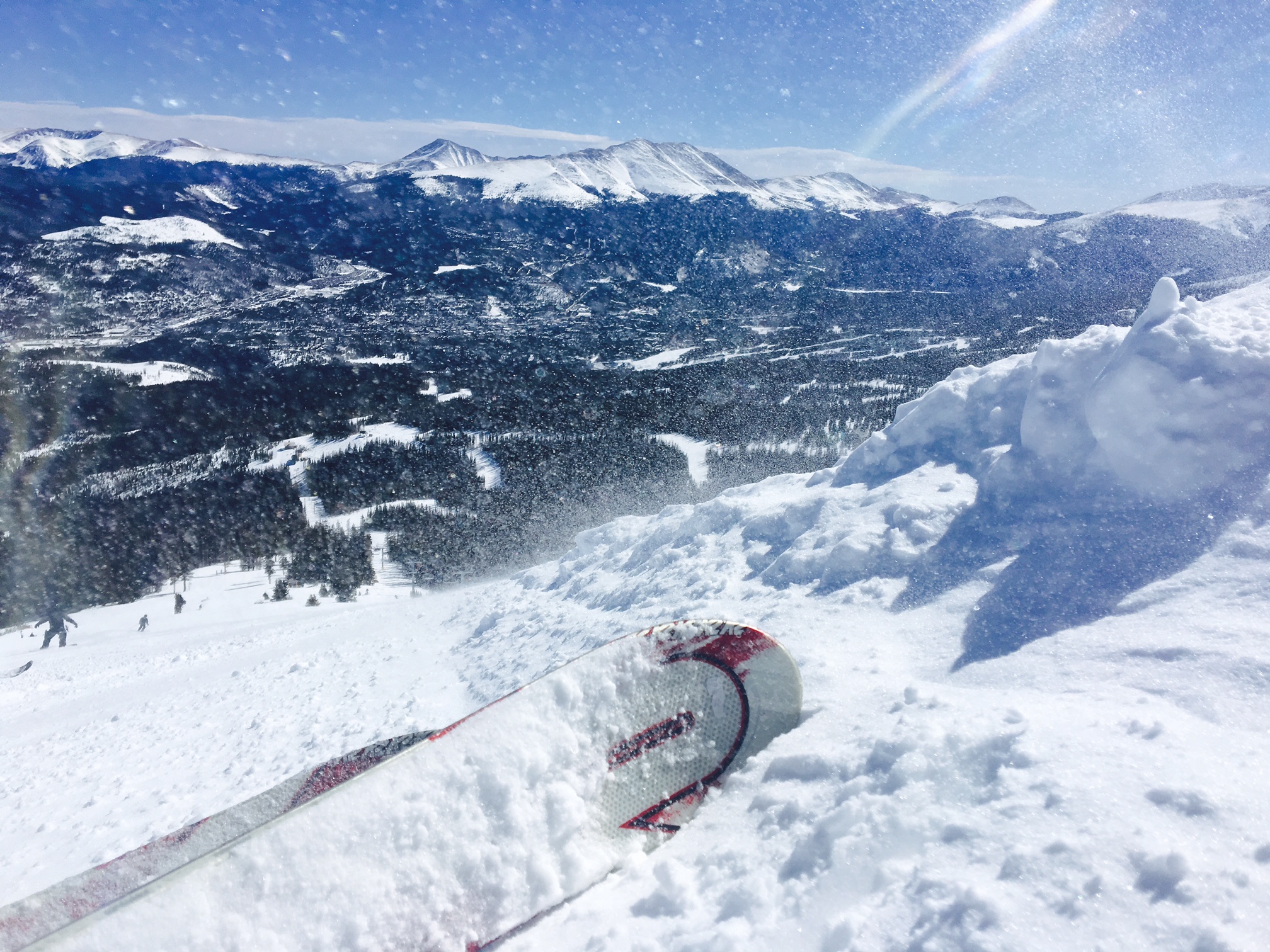 Whether you stay for a week or just a weekend, Breckenridge is a Colorado gem that continues to please. That's why we go back again and again.
If You Visit Breckenridge
Breckenridge Tourism
gobreck.com