While the Denver Metro Area is filled with urban neighborhoods and quiet suburbs, there are still pockets where people have horses, cattle and other animals. A popular youth organization is "The Westernaires," an equestrian youth organization for kids ages 9 to 19 who want to ride horses and participate in precision riding teams. Those who don't own a horse can rent one.

I grew up on one of those little farms near the city, with horses, chickens and cattle. I loved being in the Westernaires, and spent many weekends riding my horse, Mazie, in local parades, rodeos and competitions.
Sure, I was technically a city girl. But growing up near Denver, I still lived in the shadow of the Old West — and each year when the stock show comes to town, I get to experience that heritage once again.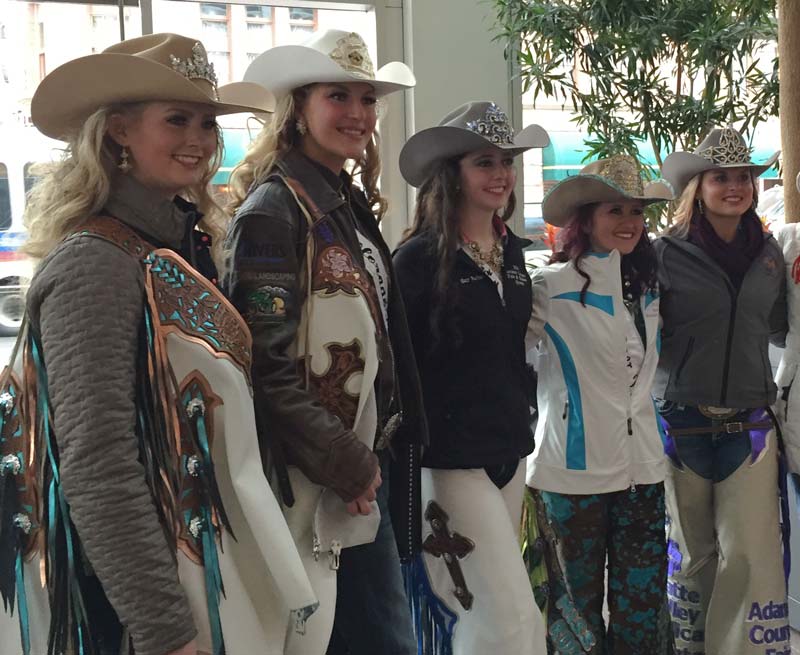 Author Bio: Janna Graber is the managing editor at Go World Travel Magazine. A journalist, editor and producer, she has covered world travel for more than 40 publications, and is the author of three travel anthology books: A Pink Suitcase: 22 Tales of Women's Travel, Chance Encounters: Travel Tales from Around the World and Adventures of a Lifetime. Read more of Janna Graber's travel writing.