Most Americans have been bitten by the travel bug as pandemic restrictions have lifted and more countries are allowing international travel again.
Across the country bookings are up for flights, car rentals, hotel stays and vacation rentals as people are finally able to get away from home again. Busy airports and packed roads aren't the only things to be aware of when planning a trip post-pandemic.
Post-Pandemic Travel Considerations
People are finally starting to plan their long-awaited getaways, whether it's a local road trip or a plane trip abroad. But, we need to keep in mind that the healthcare system is just starting to recover from the impact of the pandemic.
If you get sick or hurt while traveling, especially if you are visiting another country, there may still be restrictions in place at medical facilities.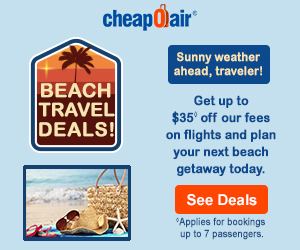 You may also need upgraded health insurance coverage depending on your destination, length of stay and what activities you'll be doing on your trip.
The following tips can help you plan for post-COVID-19 travel so your trip can be worry-free:
Check for Destination Vaccine Requirements
Check your destination and see if you need to have an approved COVID-19 vaccine to travel there. Contact your local health department for more information on COVID-19 vaccinations in your area. Get vaccinated and keep proof of vaccination. Here is a list of approved vaccinations in the US.
Check Health Advisories
Keep up to date with the current Health Notices and Advisories. This information can be found on the CDC Travel Advisory CDC Travel Advisory (Centers for Disease Control and Prevention). Not only does this site provide COVID-19 travel health information, but also environmental, political and other safety advisories.
Check Global Entry Requirements
Most countries require proof of a negative COVID-19 PCR test taken 72 hours before departure. An additional COVID-19 PCR test upon arrival and a 14-day self-isolation may also be required. However, every country has different prerequisites. Here is a link to a great resource stating countries' conditions and requirements written by the US Travel Insurance Association.
Don't forget, global entry requirements can change without notice. If you're planning post-pandemic travel, it is crucial to check your destination's restrictions and get the latest information. If you are unsure at any time, contact your destination's embassy.
Get Travel Insurance
Many countries are requiring visitors to possess travel medical insurance upon arrival. Your post-pandemic travel insurance should include coverage for COVID-19 medical expenses as well as quarantine coverage.
The US Travel Insurance Association also states which countries require travel insurance and the required coverage upon visitation here.
Not all travel insurance providers are the same. When comparing plans, carefully review medical coverage, trip cancellation, pre-existing medical condition exclusions and always make sure they include COVID-19 coverage.
The Goose Insurance app makes buying travel insurance quick and painless from your mobile phone without health checks or dozens of medical history questions to answer.
Goose offers International Travel Medical Insurance with up to $5 million in coverage. They also provide COVID-19 Insurance to protect you from unexpected pandemic expenses. The best part is, the Goose app travels with you and is there when you need it with a map of local hospitals, 911 equivalent, and 24hr support center.
Do Some Research
Because there are still COVID outbreaks in some countries make sure you do some research before you leave. Know where you can get medical care if you need it at your destination.
If you are planning any activities that could result in injuries like ziplining, horseback riding, parasailing, hikes and other adventures, be sure to discuss what kind of medical care your tour will provide when booking. And remember, it is always better to be over-prepared.
Even if you are just sightseeing and enjoying local cuisine, an uneven sidewalk could cause a fall and a medical emergency when you least expect it.
Being prepared and having travel medical insurance can help keep an accident like this from ruining a trip.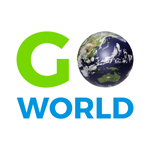 Latest posts by Go World Travel Magazine
(see all)