Traveling for work these days is not as limited as it used to be. For many people, it means exploring new opportunities, new cultures, and new adventures.
Instead of staying in one location, people are using their skills, education, and experiences to work in different locations where they can explore new opportunities.
Digital nomads are the modern nomads. They can be anyone. They have jobs, or they work on their own as self-employed people. They can be students, or they can have a family. They can be retired, or they can be working towards a career change.
What they all have in common is that they have the skills and the freedom to work wherever they want in the world. You might not know it yet, but you might be a digital nomad too.
The Italian digital nomad visa is still very new, and the information provided here is subject to change, but here's what we know.
What is the New Digital Nomad Visa?
The new digital nomad visa is a new type of visa that allows people to live and work in Italy as digital nomads.
It is a visa designed for non-EU residents who are highly qualified and have the ability to work remotely. The term highly qualified can apply to a variety of fields.
There has not been a published cap for this type of visa unlike other types of visas that Italy offers.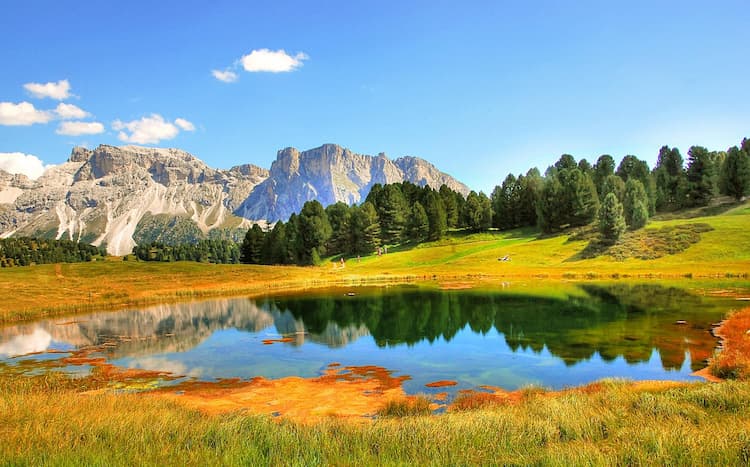 How to Apply for the New Digital Nomad Visa
The specifics have yet to be determined but in general, to apply for a visa you must:
Be a citizen of a country that is not part of the European Union. The European Union includes countries like Germany, and France but not countries like the United States, Canada, and South Korea.
Also, the following are usually requirements when applying for a visa but are subject to change.
Be able to prove that you have the financial means to support yourself while in Italy (amount still to be determined)
Not have a criminal record
What Applicants Must Have
To apply for any visa, you usually must submit the following documents:
A passport that is valid for at least three-six months after your intended departure from the country.
A photo of yourself.
A copy of your passport and visa pages.
Pay a visa fee
*note please see your local Italian consulate for specific criteria. This is meant to describe general visa procedures.
Bottom Line
The specifics are still being rolled out, but if you were looking for your chance to live in another country, this could be it.
If the digital nomad visa doesn't suit your situation, you can look into the other types of visas that Italy offers. Many travelers, if their country has an agreement with Italy or the EU, are able to stay in Italy for 90 days for a vacation and other purposes.
If you have the skills and the freedom to work from wherever you want in the world, then this may be right for you. It will allow you to work as a digital nomad in Italy and explore new opportunities, meet new people, and have new experiences.
This is no doubt a development that will be watched by many travelers seeking to visit Italy.
Read our other articles about life as a digital nomad:
Author Bio: Sandy Page is a life-long adventurer. In her free time, she reads and consumes copious amounts of hot beverages.