Piazza di Spagna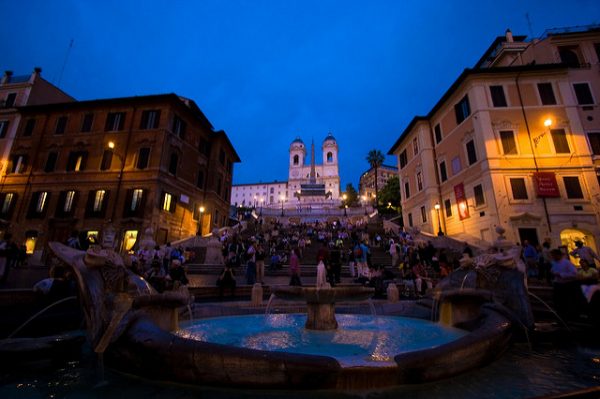 Piazza di Spagna draws tourists, locals and photographers because of its location and stunning archaeology. The square sits at the base of the Spanish Steps, an elegant and large staircase. Trinità dei Monti is a French church in the square that draws visitors for its beauty.
St. Peter's Basilica
St. Peter's Basilica is the world's largest church. The large dome is one of the world's biggest. Once inside, the size becomes even more impressive and the opulent architecture draws the attention of visitors. The central door is by the Florentine sculptor Antonio Averulino.The Holy Door stands on the right, cast in bronze by the sculptor Vico Consorti. When you walk down the nave in the interior of the basilica, be sure to look at the floor as there are markings so visitors can compare the size to the world's largest churches.
Trevi Fountain
Dream of returning to Rome? Make sure to throw a coin over your shoulder into the fountain. Approximately 3,000 € are thrown into the fountain daily. This fountain is more than a sculpture, it is a work of art that symbolizes the importance water has in Rome.
The Imperial Forums
The Imperial Forums were an important aspect of politics and society in ancient Rome. They are a series of public squares surrounded by impressive buildings. Many emperors contributed to the forums to gain public favor.
Old Town
Old Rome is the historic Renaissance center of Rome. Old Town Rome is the city's most charming. Old Town is a district of Rome (Old Rome), and there are a number of hotels and apartments there as well as the Pantheon, Piazza Navona and the Temple of Hadrian. Visiting Old Town allows travelers to check off a number of the locals favorite spots at once.
And coming in at number one is…
The Colosseum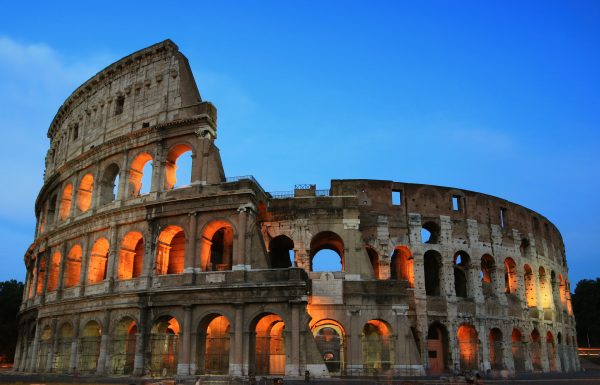 The Colosseum is the most popular attraction in the city, an iconic symbol of Imperial Rome. It attracts an average of 4 million tourists a year. The Colosseum is the world's 39th most popular tourist destination. Also known as the Flavian Amphitheatre, the Colosseum is made of concrete and sand. It is the world's largest amphitheater and is located in the center of Rome.
[mappress mapid="978″]