Adaaran Prestige Vadoo
From Baros, we take a boat to Adaaran Prestige Vadoo, a larger resort which has a youthful feel to it. I see many young couples and families from Asia, India and elsewhere. Most guests purchase the resort's all-inclusive plan, which includes meals.
Adaaran Prestige Vadoo has 50 water villas, each with their own plunge pool and private deck. The villas sit above turquoise waters, with unrestricted access to the Indian Ocean. Six of the villas follow traditional Japanese design. My villa has a see-through floor section that allows me to see the clear seas below, and I make good use of the steps going down to the ocean, where schools of fish can be seen from yards away.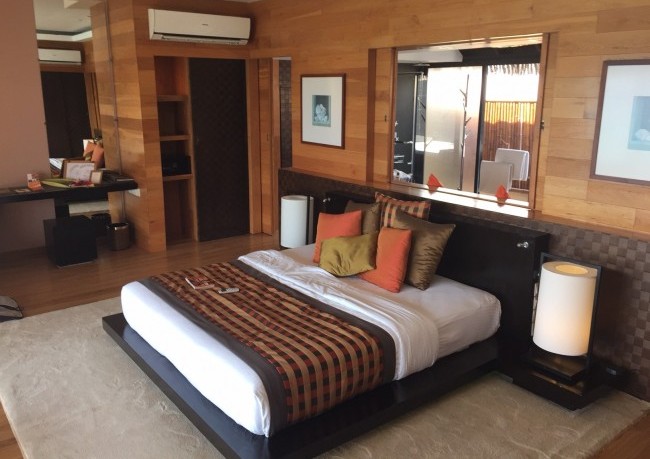 Adaaran Prestige Vadoo has an active feel to it, and I see many snorkeling, playing beach volleyball and on jet skis. There is also water skiing, tube rides and even a whale submarine excursion that takes passengers some 120 ft below the surface.
Continued on next page