Rügen: The Baltic Sea
The next morning, we take an eight-hour train journey to a very different German island. Rügen is in the much quieter Baltic Sea, and was once part of East Germany. The largest of Germany's island, Rügen is unpretentious and popular with Berliners. Farming and tourism are its two biggest industries.
During East German times, only the approved elite vacationed here. That past gives Rügen a unique advantage. During East German times, no one could afford to change the island's historic spas and buildings.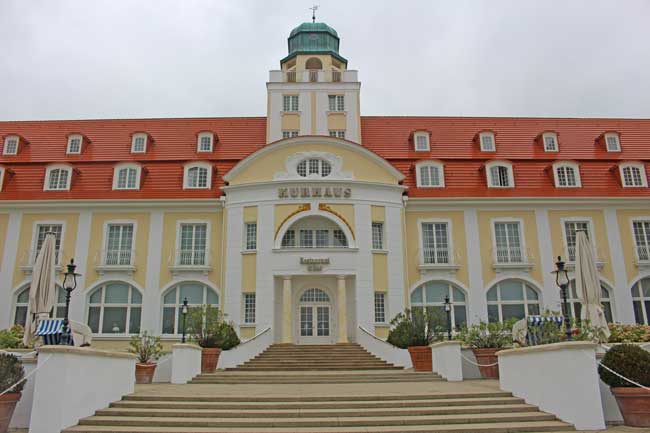 This means Rügen has some of the best preserved "resort architecture" in the world. Popular on the Baltic Coast, this style includes free-standing mansions (often white) with large balconies.
Much of that architecture can be found in the seaside village of Binz. Its beach promenade and wide sand beach draws those seeking sand, sun and sea. Excellent cuisine is also a part of our stay here, and we savor fresh local dishes at Canteen and then Strandhalle, not far from the sea.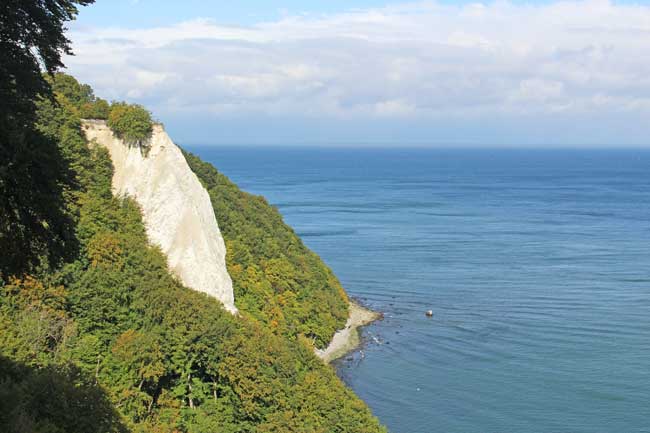 Jasmund National Park

Rügen is rich in other forms of nature. We hike through the forest to Jasmund National Park, which is famous for its chalk cliffs. The Visitor Center exhibition on the region's ancient beach forests is educational and very well done.
Another afternoon, we hike another forest trail to the Granitz Hunting Lodge, a castle built in 1846 by Prince Wilhelm Malte I of Putbus. Once a playground for royals, today it has been beautifully restored as a museum. We climb to the top of its tower and find a 360 view of the island.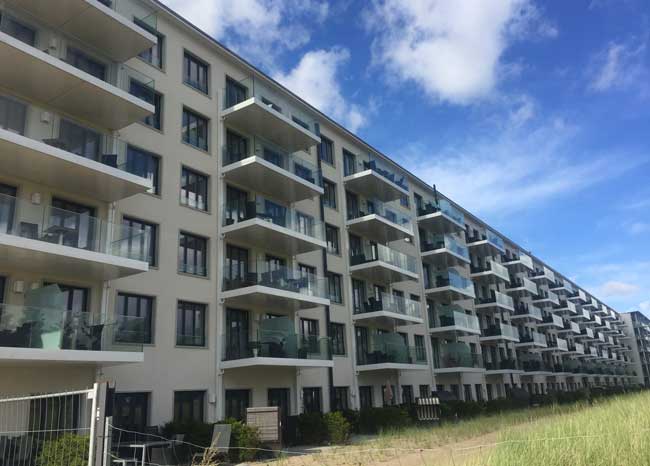 Prora
The island's history can still be seen in another historic structure – Prora. The 2.8-mile behemoth structure was built by Adolf Hitler for his vacationing forces. Never truly finished, it was used in the 1950s for soldiers of East Germany, and then sat empty for many years.
After reunification, people didn't know what to do with this structure with such a difficult past. Today, the massive line of buildings have been reclaimed and turned into apartments, a hotel, and several restaurants. Behind it is one of the island's beautiful white sand beaches, so property is selling fast.
Before it's time to leave, I try one more experience on the island – a relaxing chalk scrub at the Meer Spa at Hotel Am Meer. I've covered from head to toe in paste made from local chalk. Then I'm wrapped in cellophane, and tucked into a warm, narrow water bed. With the lights dim, I'm snooze. When I awaken, the paste has hardened.
I'm sent to a hot shower to wash it off, and come out refreshed and looking younger (a few days younger, at least). It's the perfect end to my vacation in the German islands.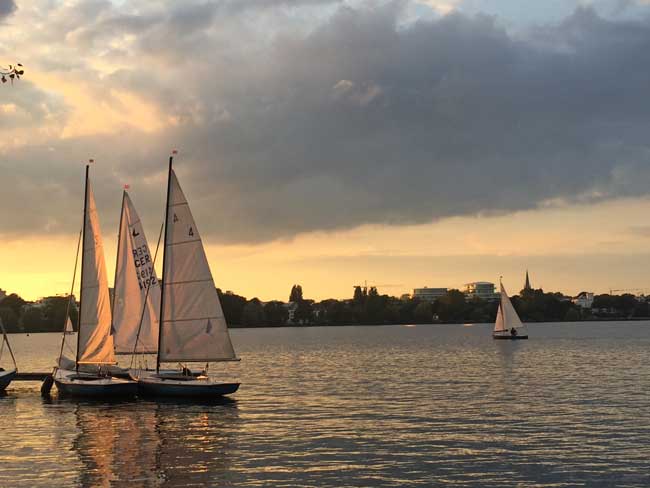 Hamburg: Good Base for Island Hopping
Located on the coast of Northern Germany, Hamburg is the perfect base for island hopping in Germany. This Hanseatic city has built its livelihood on the sea – and its ports have made the city an important commercial hub.
Hamburg's international airport offers easy air access to this region. From Hamburg, you can drive or take the train to Sylt in the North Sea or Rügen in the Baltic Sea.
After our time in Rügen, my sister and I spend a few days in Hamburg. Hamburg is a city centered on the water. We see that first-hand during an evening harbor tour which takes us through the canals of the historic Speicherstadt warehouses and past the new developments at Hafencity Hamburg. My favorite part, though, is seeing the beautiful Elbphilharmonie Hamburg concert house all lit up in lights.
We choose Le Méridien Hamburg as our base in Hamburg. This beautiful hotel has an enviable location overlooking Alster Lake, and we watch rowing and sailing right from our room. In the evening, we walk the circular trail around the lake, along with many locals who seem to be enjoying the same thing.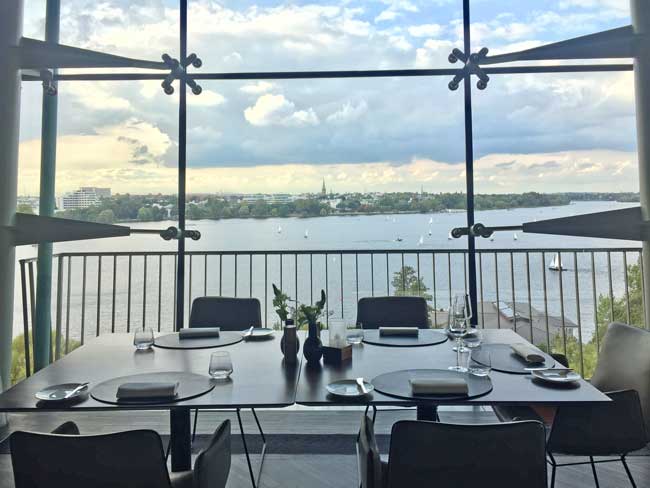 On our last morning in Germany, we have a large breakfast buffet at HERITAGE Restaurant & Bar, the hotel's renowned restaurant with excellent views of Alster Lake. Looking over the water, I realize how unique this trip to Germany has been.
There's so much I love about travel in Germany, from the small villages of Bavaria to the hip neighborhoods of Berlin, but this trip has shown me a new side of Germany – and I've enjoyed every minute.
If You Go
For more information on Germany's islands, see Germany.Travel
Author Bio: Janna Graber has covered travel in more than 40 countries. She is the editor of three travel anthologies, including "A Pink Suitcase: 22 Tales of Women's Travel," and is the managing editor of Go World Travel Magazine (www.goworldtravel.com).