Q: Do you have any fun stories from people who have done a house swap? 
A: My favourite story is from a member from Florence. My colleague spoke to him by phone for an interview a couple of months ago and he told her about his first exchange. He was a little unsure about this new system, but he found a family from London with children around the same age as his own, and they decided to try out a reciprocal exchange. Still a little nervous, he made sure to prepare the house with clean linens for the guests and left a little welcome gift. Funnily enough, when they arrived at the home of their hosts in London, they found the same chocolates they'd left behind! The two families ended up becoming quite close and now send each other Christmas cards every year. I love this anecdote because it illustrates the best of what home exchange can be. It's natural to be hesitant at first, but stepping out of your comfort zone ends up being so rewarding.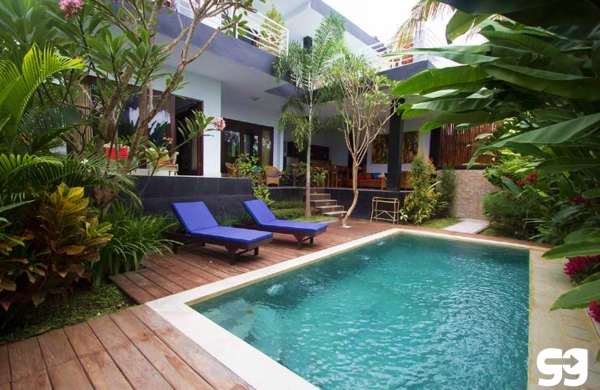 Q: What makes GuestToGuest different from other home exchange websites or person-to-person rental?
A: The thing that sets GuestToGuest apart is that it is free. While other home exchange websites have high yearly subscription fees, users of GuestToGuest have access to the entire database of 218,000+ homes in 187 countries as soon as they create a profile, and unlike rental, you don't pay your host. Apart from the clear advantage of cutting down your travel budget, the nature of the system alters when no money changes hands between guest and host. Rather than one party feeling they are entitled to a service from the other, the guest acknowledges the responsibility entrusted them, and treats the house as they would a friend's. However, for those who are concerned, we also have three optional paid services that serve to reassure hosts and guests and create a community of trust: member verification, security deposit, and insurance. Finally, the unique GuestPoints system allows for total flexibility. Points can be used for non-reciprocal exchanges, or to make up for differences in home value (a small flat vs. a large home, for example) or length of stay in a reciprocal exchange. Each new member starts out with 750 free GuestPoints, and can earn more by hosting.
Website: https://www.guesttoguest.com/en/
Contact Info: Email: [email protected]
Phone: +44 (0)20 3808 3809