Great attention has been paid to the status of the inn as a St. Augustine icon, and its inclusion on the National Register of Historic Places. For example, the water that fills a fountain and pond in the courtyard is drawn from an artesian well located at the nearby "Oldest House" in Florida, which research indicates was built in the 1720s.
Reminders of the inn's unique past also abound within its walls. The original plan was based on a trapezoid with no right angles, and I was able to locate remnants of that quirky layout.
Each of the 17 guest rooms and suites is unique in shape and the antique and reproduction period pieces with which it's furnished. Every room also contains such throwbacks to the past as the kind of wooden lap desk that was used before the age of typewriters and computers for writing letters, and which today is more likely to support a laptop.
In fulfilling its role as a present day accommodation, the St. Francis Inn also goes out of its way to welcome guests with a wide variety of amenities and services that epitomize southern hospitality. Several rooms have a fireplace and some include a spacious whirlpool tub. The property has a solar-heated swimming pool and, for guests who prefer a sand beach, the ocean is a short drive away.
The complementary hotel extras are inviting and varied. They range from breakfast featuring hot entrees and other inn specialties to evening wine, beer and tasty treats; from tickets to some of St. Augustine's most popular attractions to day passes at a nearby athletic club.
And then there are those resident ghosts. Paranormal investigations by serious "ghost hunters" (an oxymoron?) have indicated that Lily is not alone, and that several other spirits also inhabit the St. Francis Inn. Fortunately, the entire entourage has been described as friendly, if mischievous.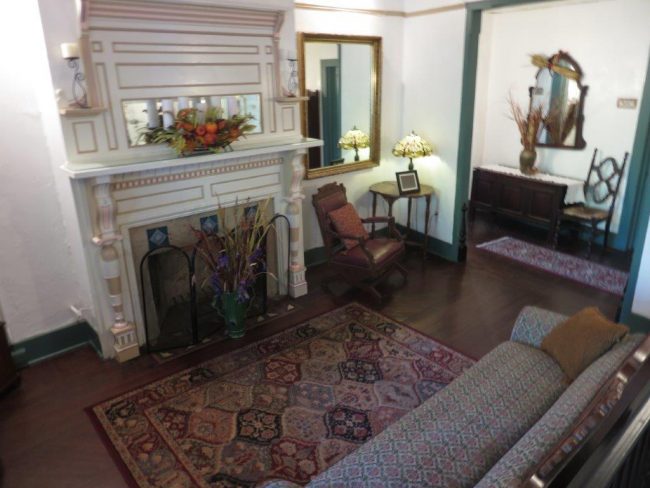 Whether or not you believe in other-worldly spirits, the St. Francis Inn combines a virtual visit to the past, appealing accommodations and an inviting choice of additional features in an authentic historic setting.
Of course, you may have to put up with occasional minor inconveniences like rapping sounds in the middle of the night, lights apparently turning on and off by themselves and pictures on a wall moving on their own.
If You Visit St. Augustine
For more information, call (800) 824-6062 or see stfrancisinn.com.
Author Bio: After gallivanting throughout the United States and to more than 75 other countries around the world, and writing about what he sees, does and learns, Victor Block retains the travel bug. He firmly believes that travel is the best possible education, and claims he still has a lot to learn. He loves to explore new destinations and cultures, and his stories about them have won a number of writing awards.