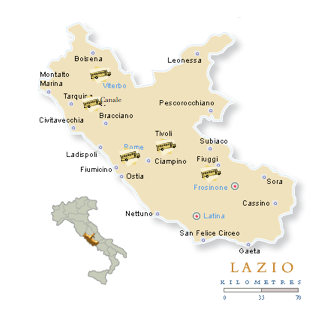 Have you ever experienced a Turkish bath? Relaxed in a sweating grotto? Received a hydro-massage under a waterfall?
All of this is completely new to me. This American gal has an extremely short resume when it comes to spas.
In fact, my spa experiences are limited to the occasional massage necessary to negate back pain after hours of hunched typing on a laptop. Sound familiar?
So when I decided to take a six-day trip to explore the spas of the Lazio region in Italy, I was filled with excitement — and a little trepidation.
Each day of my trip will mark a visit to a different spa in Canale Monterano, Viterbo, Rome, Tivoli and Fiuggi.
Italian spas offer therapeutic and indulgent spa treatments ranging from thermal springs containing the most iodized water in Europe (more to come on why this is beneficial), thermal therapy specialized to the treatment and prevention of chronic diseases, and swimming pools for bathing amassing 5,500 square meters.
I will be the proverbial sponge, soaking up new experiences and absorbing the benefits of ancient waters – some with a history dating back to early third century B.C.
My bathing suit is packed, passport poised for a fresh stamp, and I am bringing an open mind. I am unsure what awaits, but I am prepared to ditch the swimsuit for my birthday suit should cultural tradition deem necessary.
I'm heading to the airport now for my jaunt to Europe. Check back in a couple days for the delicious details.
Until then, ciao!