Like many, I believed in magic when I was little. Yes, I was one of those kids who spent their eleventh birthday scanning the horizon for an owl carrying a letter from Hogwarts.
When that owl didn't come, I chalked it up to the fact that my family and I had just moved. Dumbledore didn't get the change of address notification, no big deal.
As the years passed, my dreams of far-off, magical kingdoms transformed into grown-up dreams of seeing real places I could locate on a map. Granted, these dreams were disrupted now and then by the disillusioned apathy of my teenage years but I refused to give up on my quest for magic.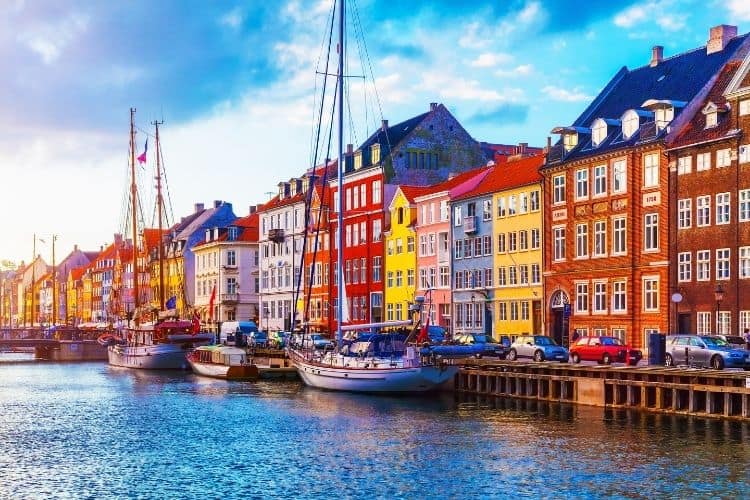 Denmark Dreams
I know a lot of people who have visited or lived in Copenhagen. So when I decided to study there, I was inundated with invitations to talk about the city. Stories of the best cafes, the liveliest bars and the top sights came pouring in from the nicest people who would be more than happy to show me around.
Though each person I talked to added new things to my Danish bucket list, they all said the same thing: Copenhagen is magical. Each turn around a corner reveals a stretch of cobblestones peppered with people as colorful as the buildings along Nyhavn.
Denmark boasts the happiest people in the world and I was about to live among them. How could that childhood magic not be revitalized?
Cold Reality in Copenhagen
Ten hours, two flights, a three-hour wait in a hotel lobby, and a thirty-minute bus ride to Frue Plads later, I finally arrived at the place I would call home. The frigid Baltic wind that slapped me across the face as I stepped off the bus was a precursor to the wake-up call I received.
Where were the colorful buildings? The University of Copenhagen library stood to my left but it was camouflaged against the slate sky. The monochromatic wall was periodically broken up by well-aged busts of behemoth proportions, like the heads of vanquished giants on spikes.
The Danish students that greeted us were certainly colorful in one sense or another. Half of them were enthusiastically welcoming the flood of Americans. The other half just stood there, swearing every time the wind picked up.
The one thing I was promised that did not disappoint was the cobblestones; they were everywhere. I'm tragically clumsy as it is but adding cobblestones, jetlag, and a suitcase that challenged the weight limit made my legs shake like a newborn calf's. I'm only being slightly dramatic when I say slipping on cobblestones feels like falling off the edge of the earth.
Over the din of the suitcase parade making its way down the street, I could faintly hear an accordion rendition of "Ave Maria". An accordion? Really? Where was I, Italy? For a moment I indulged in this absurd fantasy.
This certainly wasn't the magical Denmark I had imagined, so maybe I wasn't in Denmark at all. I looked around and saw an old man sitting on a bench. He wore a tweed hat on his head and had a wide smile spreading across a face the color and texture of a crumpled paper bag.
He swayed back and forth as he played. I smiled to myself momentarily before my foot disappeared between the cobblestones. I let out an expletive my new Danish friends would have approved of.
Denmark Disappointment
The next day's activities were meant to get us exploring the city while interacting with our fellow students. My housemates and I ended up outside the royal palace for the changing of the guards.
I felt a surge of hope, where better to witness something magical than a palace? I watched the furry-headed marching band circle the courtyard. I certainly felt awe but not the magic I was seeking.
Closing my eyes and taking a deep breath I hoped some essence of Denmark would fill my lungs. I told myself to think of where I was, the significance of what I was seeing, the history of where I was standing, and how I was finally making my dreams real.
I opened my eyes. Nothing. I felt nothing. Well, that's not entirely true. I felt mad. Mad at myself for being ungrateful, for not appreciating this experience. But more importantly, I was mad at myself for letting my dreams get in the way of their own fruition.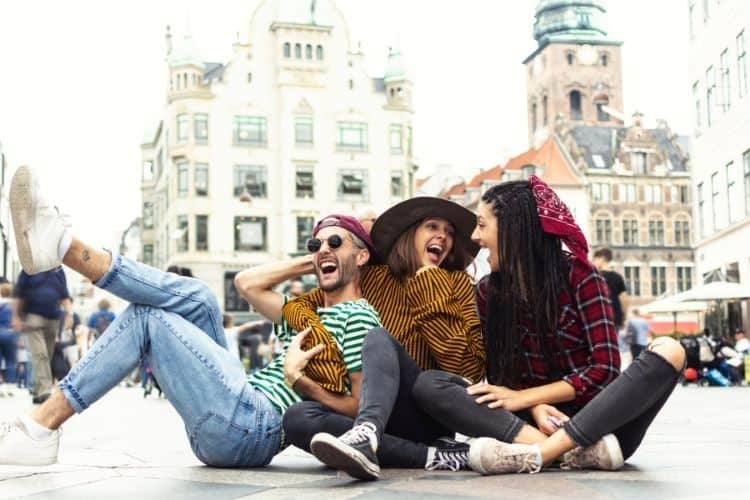 Changing Expectations
Later my housemates and I were having a conversation about the differences between Denmark and the United States. We were trying to pinpoint what exactly makes Danes the happiest people in the world. Our Danish housemate said it was simple; Danes are happy because they have low expectations.
At first, this logic sounded pessimistic. Trying to make sense of this, a scenario formed in my mind. I pictured someone coming up to me, shaking my hand and introducing themselves in a very civilized manner and I go out of my mind with happiness because they don't punch me in the face. But I was far from the mark.
It's not that Danes think so little of themselves and others they have become accustomed to disappointment. Rather, they can derive value out of anything making disappointment less likely. They are the happiest people in the world because they don't go chasing magic, they find it everywhere.
Seeing Copenhagen Differently
I contended with the same grey skies, biting winds, and treacherous cobblestones as I made my way through the streets the next morning. As I did before, I closed my eyes and took a deep breath, this time trying to experience Copenhagen anew. I heard accordion music.
"What a Wonderful World" was playing. I had to laugh it was so sickeningly appropriate. I looked over and saw the same man with his hat and big goofy smile swaying back and forth on the bench, lost in his music.
He had tucked his accordion case beneath the bench and there was no hat at his feet. Accordion Man wasn't playing for money, he was just playing. He was playing for every single person who would walk by him that day.
He was playing for me, for himself, for anybody who would listen, for anybody who spent their eleventh birthday waiting for their dreams to come true. He was playing because he could. Because, why not?
Book This Trip
Start exploring the Copenhagen culture with a trip to Denmark. Be prepared ahead with hotel and VRBO accommodations, local restaurant favorites, best cultural sights and more through TripAdvisor and Travelocity.
Be sure to book some exciting activities in Copenhagen through GetYourGuide. Find tours with expert guides, unique Demark adventures, skip-the-line tickets to book in advance here.
Author Bio: Becky lives in the northwest suburbs of Chicago. She recently received her Master's in Library and Information Science and is an elementary school librarian. Becky enjoys yoga, stress baking, cuddling with her cross-eyed dog, travelling, and writing. She recently finished her first novel.