Epcot World Showcase at Walt Disney World
For starters, the World Showcase is a shopper's paradise. With more than 65 stores, boutiques, and outdoor merchants selling wares from their respective lands, it's hard to know where to begin! You can shop for fine wines in Italy, taste the yummy chocolate in Germany, and buy exotic French perfumes in France.
And these aren't just tiny stores, mind you. The Mitsukoshi Department Store in the Japan pavilion, for example, is a large Japanese retailer offering clothes, toys, house wares and more. You could easily get lost in this place. (I actually have.)
But shopping is only part of the experience. Authentic dining and cooking styles from each nation can be found at the World Showcase. Try the Fish and Chips in the United Kingdom or a dark beer in Germany. If you'd rather linger over fine cuisine, head to Chefs de France for a French dining experience you won't forget, or to the Mexico pavilion, where you'll find a version of the San Angel Inn of Mexico City.
Be sure to make your dining plans well ahead of time at Walt Disney World Resort. Reservations should generally be made at least one or two days ahead. Stop by a Guest Relations desk or call the reservations hotline.
While a bit unexpected, Epcot also offers guests the opportunity to see some world class art. Five of the World Showcase countries display art treasures from international collections, including a rare collection of Viking artifacts in the Norway pavilion, artisan-crafted pottery and ancient musical instruments in Morocco, and authentic tomb sculptures from Ancient China.
To bring each country pavilion to life, the World Showcase brings in artists, artisans and performers in national costume. The troupe of young Chinese acrobats will awe you with their performance, while the Cockney buskers in the United Kingdom will make you smile at their sidewalk comedy. The sound of Japanese drummers often fills the night air at Epcot, and musical groups throughout the park are sure to entertain.
Speaking of entertainment, one of my favorite pastimes at Epcot is viewing the spectacular motion pictures there. Both China and Canada have Circle-Vision 360 films which take visitors on a tour of their respective countries in a very entertaining fashion.
Martin Short is the host for the Canadian film, while the Chinese movie shows off parts of China that most Americans have never seen. For one scene, a Disney crew had to haul the 300-pound camera up 4,500 steps of the Huangshan Mountain. But the result of their efforts is a "you-are-there" viewing experience.
France has a 200-degree film called "Impressions de France," which is a beautiful, albeit a bit dated, travelogue set to classical music and shown in a Paris-style theatre. If you have any interest in France, you'll want to take the time to see this.
But Epcot was also designed as a two-way cultural exchange. Each country is staffed by young people from that nation. These "cultural ambassadors" are eager to share their customs and cultures with guests. It's not uncommon to hear German, Chinese and Italian all within a half-hour period at Epcot.
With so much to see and do, it's hard to know how to make the most of your day at the park. My strategy has always been to eat a little something at each country, browse through at least one store, and then try one cultural experience at each location.
With this plan, you'll be happily full all day long, and soak in a taste of 11 different cultures. Not bad for a day-long global journey!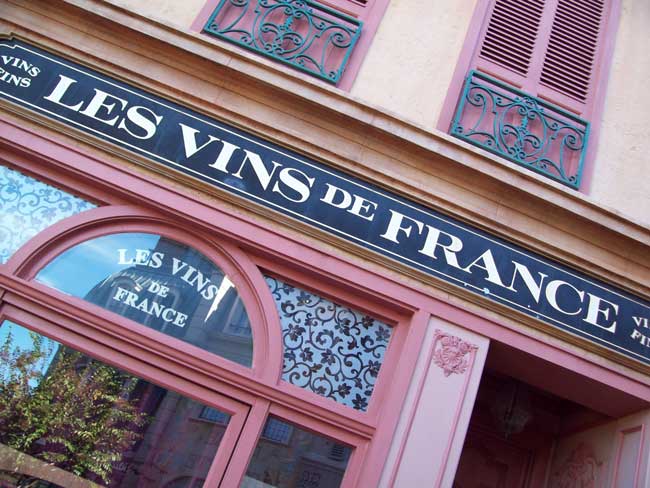 Top 10 Epcot World Showcase Experiences
Attend the Epcot International Food & Wine Festival held each October-November.
Watch IllumiNations: Reflections of Earth, a fireworks spectacular which celebrates our world.
Eat a Kringla at the bakery in Norway. (Yes, it's that good.)
Shop for candy in Japan. (Ask for the candy with the edible wrappers.)
Watch the Canada Circle-Vision 360 film and vow to visit our cousin to the north soon.
Take a belly dancing lesson at the bazaar in Morocco.
Watch the trains in the miniature village in Germany.
Smell the designer fragrances at the Plume et Palette in France.
Be wowed by the majesty of China in that country's Circle-Vision 360 film.
Try on a hat in a store at each different country. (Don't miss the berets in France!)